Genius is 1% inspiration and 99% perspiration, said Thomas Alva Edison. Genius is buried beneath multiple layers that need to be peeled off for a person to shine with brilliance, and this requires hard work and resilience.
Pick up the biography of any person whose legacy has withstood the tests of time, and you will find that their lives were sagas of hard work. Those with the dedication and faith to take the time and effort to unleash the genius within them are a precious few, and this is what differentiates legends from the rest.

ELEVATE
Free Resource: A step-by-step blueprint to help you set and realize big dreams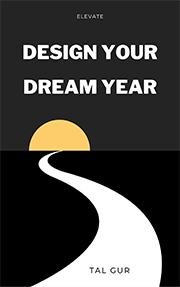 Winston Churchill is one such luminary who displays all of the above traits.
Winston Churchill Life Story
Winston Churchill was born to Lord Randolph Churchill and Jennie Jerome (daughter of American millionaire Leonard Jerome) in 1874. As a child, Winston was provided with all material comforts, but was deprived of parental affection.
With both parents swept up in worldly affairs, thanks to their prestigious societal, Churchill had only his nanny to turn to. Mrs. Elizabeth Anne Everest also doubled as Churchill's playmate and confidant, besides supervising him as his nanny.
Winston was sent off to boarding school at the age of seven. He performed poorly in academics during the early years of his schooling life, and faced the wrath of his tutors and parents.
His father, it has been recorded, repeatedly berated Churchill by stating that he would grow up to be a failure. The young boy did not enjoy a genial relationship with his parents – neither parent visited him at school, despite his letters to his mother begging her to do so.
As a child Churchill displayed great memory power, once demonstrated when he won an award for reciting old poetry that ran into 1,200 lines. It was during the later years of his education life at Harrow School that he first began to display signs of excellence. He was his school's fencing champion, and began to improve at academics.
He then proceeded to study politics, first from a philosophical point of view, trying to define natural justice and natural right, and then from a contemporary point of view, scrutinizing the political conditions faced by countries across the world.
As a youngster, though his father wanted him to join the infantry, Churchill joined the cavalry. The grade requirements were low enough to let him through and, it did not require him to learn math, a subject he hated with passion.
Thereon began Churchill's slow climb to being the man that created history. Churchill was a multi-faceted man – he was a war correspondent, a war leader, a politician and a painter. His fling with literature began with him signing up as a war correspondent to add additional income to his meager income as a soldier early on. "The Story of the Malakand Field Force", "The River War", 4 volumes of accounts of World War 1 and 6 volumes of studies of World War 2 establish Churchill's prowess as a war correspondent. Savrola is his only fictional work, and he is better known for his war correspondence volumes and for his biography on his father, titled Lord Randolph Churchill.
History of English Speaking Peoples, The Unrelenting Struggle, The Dawn of Liberation and Victory are the other works he is known for. Winston Churchill was conferred with the Nobel Prize for Literature in 1953.
Churchill was also an avid painter who painted more than 500 canvases during his lifetime. Churchill was also a genius in politics. It has been reported that Churchill was the only Parliamentarian who could truly hold the attention of his fellow members, and he was the only one who enjoyed a full house audience. He did jump from Conservatives to Libertarians and then back to Conservatives, but his changes were because his ideals were being compromised.
Lessons from Churchill's Story

One characteristic of Winston Churchill that one can learn from is his knowledge of the self.

ELEVATE
Free Resource: 1000+ SMART goal ideas to inspire you create your life goals list.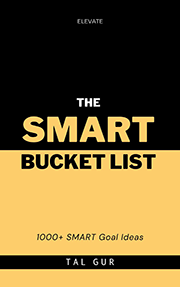 True leaders are those who allow their inner selves to guide them, not public opinion. One needs to sort out his or her priorities for themselves, and understand what it is that they stand or fight for. It is one's inner convictions that truly matter, as they are what motivate one's efforts. Personal goals must be set by the self, not by popular opinion.
Churchill did not allow discouraging remarks by his teachers and parents to hinder his efforts to progress, and neither did he allow his speech impediments to make him overly self-conscious. "My impediment is no hindrance," he proudly declared when he could finally deliver flawless speeches that held everyone's attention and motivate audiences.
Another characteristic of Winston Churchill that one can learn from is the acceptance of setbacks. Churchill was relieved of his Admiral position when he failed his duties, but rebounded when he sounded warning bells about the growing danger posed by Hitler, and progressed to be among the finest war leaders the world ever saw.
One who reads through any of the 50+ books penned about Churchill will realize that the lives of legends are not strings of successes.
The select few whose footprints remain on the sands of time are those who did not allow failure to dissuade them, and got up to continue with their work every time life dealt blows to them.
There is rarely a shortcut to true success, and the path to the same is paved by perseverance.
***
Winston Churchill Biography
Winston Churchill was a British politician, statesman, and writer who served as the Prime Minister of the United Kingdom twice, from 1940-1945 and 1951-1955. He is widely regarded as one of the greatest wartime leaders of the 20th century, and is known for his speeches, particularly his "We shall fight on the beaches" speech in 1940. Churchill was also a prolific writer, publishing many books and articles throughout his life. He was awarded the Nobel Prize in Literature in 1953 for his six-volume memoir, The Second World War. Churchill died in 1965 at the age of 90.
Winston Churchill Fast Facts
* Winston Churchill was born on November 30, 1874 in Oxfordshire, England.
* He was the Prime Minister of the United Kingdom twice, from 1940 to 1945 and again from 1951 to 1955.
* Churchill served as a Member of Parliament for almost 60 years, representing five different constituencies.
* During World War II, Churchill played a key role in leading the United Kingdom and its allies to victory over Nazi Germany.
* He is famous for his speeches, particularly his "We shall fight on the beaches" speech, which he delivered in 1940.
* Churchill was a prolific writer and historian, and he won the Nobel Prize in Literature in 1953 for his six-volume memoir, The Second World War.
* He was also an artist and painted over 500 paintings in his lifetime.
* He was knighted in 1953, and he was awarded the Presidential Medal of Freedom by President John F. Kennedy in 1963.
* Churchill was a controversial figure and his policies have been criticized for their impact on India and the empire.
* He died in London on January 24, 1965 at the age of 90.
* A state funeral was held for Churchill, which was attended by representatives from over 112 countries.
***
Winston Life Highlights
Childhood and Schooling: 1874–1895
Churchill was born on November 30, 1874, at Blenheim Palace in Oxfordshire, his family's ancestral home. His father, Lord Randolph Churchill, was a member of the British aristocracy and a Member of Parliament (MP) for the Conservative Party. His mother, Jennie Jerome, was the daughter of a wealthy American businessman. Churchill's lineage on both sides was of notable status.
In his early years, Churchill's family moved to Ireland when his grandfather was appointed Viceroy of Ireland. Winston's father became his private secretary during this time. Churchill had a brother, Jack, who was born in 1880. Throughout much of his childhood, Churchill and his brother were cared for by their nanny, Elizabeth Everest.

ELEVATE
Free Resource: A step-by-step process for a better relationship with social media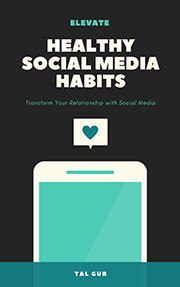 Churchill's schooling started at St George's School in Ascot at the age of seven. He later transferred to Brunswick School in Hove, where his academic performance improved. In 1888, he passed the entrance exam for Harrow School and spent his last three years there in the army form, as his father wanted him to prepare for a military career. After several attempts, he gained admittance to the Royal Military Academy, Sandhurst, and was accepted as a cadet in the cavalry. His father passed away in January 1895, shortly after Churchill graduated from Sandhurst.
Cuba, India, and Sudan: 1895–1899
Churchill was commissioned as a second lieutenant in the 4th Queen's Own Hussars regiment in 1895. He sought military action and traveled to Cuba to observe the war of independence, even joining Spanish troops in skirmishes against independence fighters. He also spent time in the United States and India, engaging in various military activities.
During his time in India, Churchill pursued self-education, reading works from authors like Plato, Edward Gibbon, Charles Darwin, and others. He also developed an interest in British parliamentary affairs and political ideologies. He began aligning himself with the Conservative Party's Tory democracy wing and eventually became critical of protectionist policies.
Politics and South Africa: 1899–1901
Churchill returned to England in 1900 with the goal of launching a political career. He stood as a Conservative candidate in the Oldham by-election of 1900 but narrowly lost. Anticipating the Second Boer War, he traveled to South Africa as a journalist for the Morning Post. He was captured as a prisoner of war by Boer forces but managed to escape.
In 1901, Churchill returned to England and joined the army once again during the Boer War. He fought in battles and participated in British efforts to relieve besieged areas. After the war, he published a book about his experiences and gave lectures on his time in South Africa.
Conservative MP and Liberal Conversion: 1901–1904
Churchill entered the House of Commons as a Conservative MP in 1901 but quickly clashed with the party due to his support for free trade and opposition to protectionist policies. He also criticized government decisions and aligned himself more with Liberal viewpoints. In 1904, he officially crossed the floor and joined the Liberal Party.
Liberal MP: 1904–1908
As a Liberal MP, Churchill held junior ministerial positions, including Under-Secretary of State for the Colonial Office. He advocated for free entry and asylum, opposed anti-immigrant legislation, and worked on various colonial matters. He played a role in shaping policies related to southern Africa and advocated for equal treatment between British and Boer populations.
Churchill's early political career was marked by his gradual shift from the Conservative Party to the Liberal Party, as well as his experiences as a soldier and journalist in Cuba, India, and South Africa. His unique background and diverse experiences played a significant role in shaping his political views and approach to governance.
ears: 1908-1911
In the years spanning 1908 to 1911, Winston Churchill played significant roles within the British government, marked by his various ministerial positions and policy initiatives. Starting in 1908, he was appointed President of the Board of Trade at the age of 33, making him the youngest Cabinet member since 1866. Despite an initial electoral setback, he won a safe seat in Dundee. During this time, he married Clementine Hozier, and their marriage remained a source of strength throughout his career. Churchill's career highlights include his role as a conciliator in industrial disputes, his work with Lloyd George to champion social reforms, and his introduction of transformative legislation such as the Mines Eight Hours Bill and the Trade Boards Bill, which established workers' rights and minimum wage principles. His collaboration with Lloyd George on the "People's Budget" and his efforts to curb the power of the House of Lords demonstrated his commitment to social and political change.
Years: 1910-1911
Promoted to Home Secretary in 1910, Churchill focused on prison reform, with measures aimed at distinguishing between criminal and political prisoners and improving conditions for inmates. He supported women's suffrage but required majority support from the male electorate before backing legislation. His involvement in handling the Tonypandy Riot revealed his cautious approach to deploying troops, aiming to avoid bloodshed. During this period, he faced criticism from both sides of the political spectrum, with some accusing him of being too soft on rioters and others labeling him as heavy-handed. His involvement in the Siege of Sidney Street and his efforts to improve working conditions for shop workers and implement health and unemployment insurance legislation showcased his diverse responsibilities and initiatives.
Years: 1911-1914
In October 1911, Churchill became the First Lord of the Admiralty, overseeing naval preparations and emphasizing the importance of naval strength. He implemented reforms, including higher pay and recreational facilities for naval staff, increased submarine production, and the expansion of the Royal Naval Air Service. He actively prepared for the possibility of war, initiating naval building projects and seeking alliances to safeguard British interests. In the face of the escalating Irish Home Rule issue, Churchill supported unity and compromise, aiming to prevent the partition of Ireland. As the First World War began in 1914, he played a crucial role in overseeing naval efforts, troop transport, and strategic planning. Despite early successes, his involvement in the failed Dardanelles campaign led to criticisms and his demotion from the Admiralty in 1915.
Years: 1915-1916
In response to mounting criticism and political pressure, Churchill resigned from the government in 1915 and chose to serve in the Army. He joined the 2nd Grenadier Guards on the Western Front, displaying leadership and bravery as a lieutenant-colonel and later as the commander of the 6th Royal Scots Fusiliers. Though he narrowly escaped death in combat, Churchill faced challenges in his military role and ultimately returned to the House of Commons. In his capacity as an MP, he advocated for war-related issues, including conscription, soldiers' recognition, and the use of mechanical power in offensives. His persistent dedication to national interests and his willingness to serve in both political and military roles defined this phase of his life.
1917–1919: Minister of Munitions and Political Developments
In the period between 1917 and 1919, Winston Churchill took on significant roles in the British government, with key responsibilities during World War I and its aftermath. In 1917, he was appointed as the Minister of Munitions under Prime Minister Lloyd George's administration. During his tenure, Churchill effectively managed to resolve strikes in munitions factories and increase production, playing a crucial role in sustaining the war effort. He also contributed to strategic planning, outlining a plan of attack that would lead to Allied victory. Churchill's support for women's suffrage was evident through his vote in favor of the Representation of the People Act in 1918. Additionally, amidst the end of the war, his fourth child, Marigold, was born.
1919–1922: Transition to New Roles and Colonial Affairs
As the war concluded, Churchill's political journey continued in the years 1919 to 1922. In this period, he transitioned to the role of Secretary of State for War and Air, under Lloyd George's government. He managed the demobilization of the British Army while retaining a million conscripted soldiers for the Army of the Rhine. Churchill's approach towards post-war Germany was pragmatic, opposing harsh measures and urging for stability to counter potential threats from Soviet Russia. He engaged in the complex dynamics of the Irish War of Independence, supporting the use of the Black and Tans in quelling the Irish revolutionaries. Churchill's influence extended to the Middle East, where he was involved in the establishment of leadership in Iraq and Jordan.
1921–1922: Colonial Affairs and Shifting Political Landscape
During 1921 and 1922, Churchill held the position of Secretary of State for the Colonies. He played a role in negotiations involving the Anglo-Irish Treaty and the status of Palestine, demonstrating his support for Zionism and refusal to restrict Jewish migration to Palestine. Churchill was also embroiled in international politics during the Chanak Crisis, advocating for military resistance against Turkish forces threatening the Dardanelles neutral zone. This period also marked significant personal milestones, including the birth of his last child, Mary, and his acquisition of Chartwell, a home that would remain central to his life.
1922–1929: Period of Challenges and Personal Pursuits
From 1922 to 1929, Churchill experienced political challenges and engaged in personal pursuits. After losing his parliamentary seat in the 1922 general election, he found solace in his passion for painting and writing. Churchill's focus on his autobiography, "The World Crisis," and his continued involvement in political discussions demonstrated his resilience despite being out of office. He maintained ties to the Liberal Party and later joined the Conservative Party as he sought to shape British politics and contribute to public discourse.
1924–1929: Role as Chancellor and Economic Policies
Churchill's role as Chancellor of the Exchequer from 1924 to 1929 marked a significant shift towards economic policy. Rejoining the Conservative Party, he embraced laissez-faire economics and aimed to reduce government expenditure. His restoration of the gold standard and economic policies faced both support and criticism. Churchill presented several budgets that included provisions like reducing the state pension age, providing widow's pensions, and imposing taxes on luxury items. His engagement during the General Strike of 1926 through editing an anti-strike newspaper showcased his commitment to political stability and economic growth.
1929–1939: Struggle and Persistence
From 1929 to 1939, often referred to as his "Wilderness Years," Churchill faced personal and political challenges. He expressed concerns about the rise of totalitarian regimes, particularly Nazi Germany, and consistently warned against appeasement policies. Churchill's dedication to writing, including his biographical work on his ancestor Marlborough, provided him an outlet amid periods of depression. He criticized the British government's handling of international affairs, especially the policy of appeasement towards Hitler's expansionist ambitions. During this period, Churchill's resilience, foresight, and advocacy for collective defense marked his commitment to preventing the escalation of conflict in Europe.
1939-1940: The Phoney War and Norwegian Campaign
In the tumultuous period following Britain's declaration of war on Germany on September 3, 1939, Winston Churchill was reappointed as the First Lord of the Admiralty, a position of high influence within the British government. During the "Phoney War," characterized by minimal active military engagement by British forces, Churchill's role was prominent, especially in the realm of naval actions. One significant event was the Battle of the River Plate in December 1939, which Churchill celebrated as a "brilliant sea fight." His reputation was further bolstered when he personally ordered the liberation of British merchant seamen captured by the German supply ship Altmark in Norwegian waters in February 1940.
Concerned about German naval activities in the Baltic Sea, Churchill initially planned to send a naval force there but later devised Operation Wilfred, aimed at mining Norwegian waters to disrupt iron ore shipments to Germany. However, this plan encountered opposition and was delayed until April 8, 1940, coinciding with the German invasion of Norway.
1940: The Norway Debate and Chamberlain's Resignation
Following the German occupation of Norway, the Norway Debate took place in May 1940, a significant parliamentary event that exposed the government's wartime conduct to scrutiny. Churchill, a member of the government, faced a challenging position as he defended the government's actions while maintaining his personal prestige. Although the government won the debate, its majority dwindled, leading to calls for a national government to be formed. As events escalated, with German forces invading neighboring countries, Chamberlain's attempts to form a coalition government faltered, resulting in Churchill being appointed as Prime Minister.
1940-1945: Prime Ministerial Leadership
Churchill's prime ministership from 1940 to 1945 was characterized by his resilience, strategic thinking, and oratory skills. He formed a war cabinet and assumed the role of Minister of Defence, becoming the most powerful wartime Prime Minister in British history. His leadership was tested as Britain faced challenges such as the Battle of Britain and the Blitz. During these critical times, Churchill's speeches rallied the nation, fostering a resolve to endure hardships and fight on.
Churchill's commitment to resisting Nazi aggression was unwavering, and he led initiatives like the formation of the Special Operations Executive (SOE) and the Commandos. His strong relationship with U.S. President Franklin D. Roosevelt facilitated the Lend-Lease program, which provided crucial support to Britain in the form of resources.
1941: Operation Barbarossa and Atlantic Charter
Churchill's insights into intelligence decrypted from the German Enigma machine enabled him to foresee Hitler's invasion of the Soviet Union in 1941. Despite Churchill's previous anti-communist sentiments, he acknowledged the imminent conflict between the two powers with a wry remark. In August 1941, Churchill and Roosevelt met in Placentia Bay, Newfoundland, where they issued the Atlantic Charter. This declaration outlined their shared goals for the post-war world and became a foundation for subsequent international agreements, including the creation of the United Nations.
Throughout these years, Churchill's leadership, determination, and eloquence played a pivotal role in rallying Britain and its allies against the forces of tyranny and ensuring that the flame of liberty continued to burn brightly in the darkest times of World War II.
Years 1941-1942: Pearl Harbor and United States Entry into the War
In 1941 and 1942, pivotal events shaped the trajectory of World War II. The attack on Pearl Harbor by the Japanese on December 7-8, 1941, marked a turning point for the United States, leading to their entry into the conflict. Churchill responded swiftly, declaring war on Japan and forging a strong alliance with the U.S. President Franklin D. Roosevelt. Their collaboration was evident in the Washington Conference, codenamed Arcadia, where they strategized "Europe First," prioritizing victory over Germany before the Pacific theater. The operation named Torch, the invasion of North Africa, was launched as a joint Anglo-American strike to divert Nazi forces from the Eastern Front. Despite Churchill's health setback due to a mild heart attack, he managed to maintain confidence in his coalition government.
Years 1942-1943: Fall of Singapore, Loss of Burma, and Bengal Famine
The years 1942 and 1943 brought significant challenges for Churchill and the Allies. The fall of Singapore to Japanese forces in February 1942 marked a severe blow, leading Churchill to reflect on the dire state of British troops' fighting quality. The Battle of Gazala and the Axis' counter-offensive in North Africa further strained morale. Meanwhile, the occupation of Burma by Japanese forces escalated, coupled with a series of natural disasters, including flooding and disease, leading to the devastating Bengal Famine of 1943. Churchill's government faced criticism for insufficiently responding to the crisis and delaying grain imports, even as the extent of the tragedy became apparent.
Year 1942: International Conferences and Churchill's Health
Throughout 1942, international conferences played a crucial role in shaping war strategies. The Soviet foreign affairs minister, Vyacheslav Molotov, engaged with Churchill and Roosevelt in London and Washington. The Casablanca Conference committed the Allies to pursuing unconditional surrender from Axis powers. Churchill's health challenges were also prominent during this period, from his heart attack in December to his struggles with pneumonia in early 1943. Despite health setbacks, he remained engaged in critical decisions and maintained a strong alliance with Roosevelt.
Years 1943-1944: Turn of the Tide - El Alamein and Stalingrad
The tide of the war began to turn in 1943 with Allied victories in the battles of El Alamein and Stalingrad. Churchill's optimism grew as the Axis powers were pushed on the defensive. He used memorable rhetoric to emphasize the significance of these victories and instill hope in the people. International conferences, including those in Moscow and Cairo, demonstrated Churchill's diplomatic efforts to coordinate strategies with allies and leaders like Stalin.
Years 1944-1945: Preparations for D-Day and Defeat of Germany
In the years leading up to D-Day, Churchill played a central role in the planning and coordination of the Normandy invasion. He collaborated closely with Eisenhower, emphasizing the importance of the operation. Despite fluctuations in his mood and apprehension about the invasion, Churchill's determination remained strong. The successful invasion marked a significant victory for the Allies. The Yalta Conference and Churchill's role in post-war negotiations highlighted his statesmanship and vision for a new world order.
Year 1945: VE Day and the End of the War
The culmination of the war came with Germany's surrender in May 1945. Churchill's broadcast to the nation on Victory in Europe Day (VE Day) marked a momentous occasion, where he celebrated the shared victory and the resilience of the people. The war had lasting implications, leading to post-war reforms and the establishment of the United Nations. Despite the complexities and challenges faced, Churchill's leadership and determination played a vital role in shaping the course of history during these pivotal years.
Resignation and New Government (1945): With a general election approaching after nearly a decade, and Labour ministers declining to continue the wartime coalition, Winston Churchill resigned as Prime Minister on May 23, 1945. He then formed a new government known as the National Government, which included Conservatives, National Liberals, and a few non-party figures. However, it excluded Labour and Archibald Sinclair's Official Liberals. Despite performing Prime Ministerial functions, he was formally reappointed on May 28.
Potsdam Conference (1945):
Churchill represented Britain at the post-war Potsdam Conference in July 1945, accompanied by Foreign Secretary Eden and, later, Attlee due to the general election. The conference did not go well for Churchill, as his performance was deemed "appalling." He struggled with communication and cooperation with other leaders.
General Election and Opposition (1945-1951):
Churchill mishandled the 1945 general election campaign, resorting to party politics and making controversial remarks. Labour's victory marked the end of his premiership, and he became Leader of the Opposition. He delivered the "Iron Curtain" speech in 1946, emphasizing the division in Europe and advocating for closer collaboration between Britain and the United States.
Second Premiership (1951-1955):
Despite losing the popular vote, the Conservatives won the 1951 general election, and Churchill became Prime Minister again. He faced health issues, including strokes, and was concerned about global conflicts. Churchill believed that maintaining peace and freedom required strong friendship and cooperation between Britain and America. He visited the United States multiple times to foster these ties.
Later Years and Death (1955-1965):
After retiring from politics, Churchill spent his later years writing and painting. He was a prolific author, producing works such as "The Second World War" and "A History of the English-Speaking Peoples." His contributions to literature and history earned him the Nobel Prize in Literature in 1953. Churchill was also an accomplished amateur artist and pursued various hobbies, including bricklaying and breeding animals.
Legacy and Memorials:
Churchill passed away on January 24, 1965. He received a state funeral and is remembered for his significant contributions to British politics, literature, and history. His statue stands in Parliament Square, and numerous memorials around the world pay homage to his legacy. He remains an iconic figure, recognized for his leadership during World War II and his lasting impact on the world stage.
***
What is Winston Churchill's most famous for?
Winston Churchill is most famous for his leadership and role as the Prime Minister of the United Kingdom during World War II. He is widely regarded as one of the greatest political leaders and orators of the 20th century. Here are some of the key aspects he is renowned for:
World War II Leadership: Churchill's leadership during World War II is his most notable achievement. He became Prime Minister in May 1940, at a time when Britain faced imminent threat from Nazi Germany. His steadfast resolve, inspiring speeches, and unwavering determination helped rally the British people and maintain their morale during the darkest days of the war. His leadership was pivotal in navigating the challenges of the conflict and forming strong alliances with other Allied nations, including the United States and the Soviet Union.
Battle of Britain: Churchill's resolute leadership during the Battle of Britain, a pivotal air campaign between the Royal Air Force and the German Luftwaffe, played a critical role in preventing a German invasion of Britain. His speeches and radio broadcasts motivated the British people and celebrated the heroism of the RAF pilots, contributing to their eventual victory.
Inspirational Speeches: Churchill's powerful and eloquent speeches have become iconic. His addresses, such as the "We shall fight on the beaches" speech and the "Their finest hour" speech, are remembered for their stirring rhetoric and unwavering commitment to the fight against tyranny.
Iron Curtain Speech: In 1946, Churchill delivered his famous "Iron Curtain" speech in Fulton, Missouri, where he coined the term "iron curtain" to describe the ideological and physical divide between Western Europe and the Eastern Bloc during the Cold War. This speech is considered a significant moment in the early stages of the Cold War.
Literary Accomplishments: In addition to his political career, Churchill was a prolific writer and historian. He authored numerous books, including his six-volume history of World War II. His writing skills and insights into history earned him the Nobel Prize in Literature in 1953.
Political Career: Churchill's political career spanned several decades. He held various government positions, including First Lord of the Admiralty during World War I, Chancellor of the Exchequer, and Prime Minister (both before and after WWII). He was also known for his role in domestic politics, addressing issues like social welfare and post-war reconstruction.
Why Churchill is a hero?
Winston Churchill is often regarded as a hero for several reasons, primarily due to his leadership, resilience, and contributions during critical moments in history. Here are some key reasons why Churchill is considered a hero by many:
Leadership During World War II: Churchill's leadership as Prime Minister of the United Kingdom during World War II is one of his most heroic feats. He led the nation through one of its darkest periods, inspiring the British people to stand strong against Nazi aggression. His resolute leadership, strategic thinking, and unwavering determination played a significant role in maintaining British morale and ultimately contributing to the Allied victory.
Defiance in the Face of Adversity: Despite facing seemingly insurmountable odds during the early days of World War II, Churchill remained defiant and refused to consider surrender or compromise. His famous speeches, such as "We shall fight on the beaches" and "Their finest hour," became rallying cries for the nation and exemplified his courage in the face of adversity.
Strong Moral Compass: Churchill's commitment to principles of democracy, freedom, and human rights made him a moral compass during times of conflict. He firmly believed in standing up against tyranny and oppression, which resonated with people around the world.
International Diplomacy: Churchill's diplomatic skills were vital in building and maintaining alliances during World War II. He collaborated with leaders like Franklin D. Roosevelt and Joseph Stalin to form the Allies, forging partnerships that contributed to the defeat of Nazi Germany.
Preserving Western Values: Churchill is admired for his efforts to preserve Western values and prevent the spread of totalitarianism. His "Iron Curtain" speech drew attention to the dangers of Soviet expansion and the need to uphold democratic principles.
Historical Insight: Churchill's literary works, including his histories and writings on political philosophy, continue to provide valuable insights into history and governance. His extensive knowledge and ability to analyze complex situations made him a respected intellectual.
National Unity: Churchill's ability to unite the British people, regardless of class or background, is seen as a heroic quality. His leadership helped bridge divides and bring the nation together in the face of a common threat.
Legacy of Freedom: Churchill's legacy extends beyond his lifetime, as he remains an enduring symbol of the fight for freedom and democracy. His legacy serves as a reminder of the sacrifices made to preserve these values.
Why did Winston Churchill give the "Never give in" speech?
Winston Churchill's "Never give in" speech, also known as the "We shall fight on the beaches" speech, was delivered on June 4, 1940, during World War II. He gave this speech to the House of Commons as a response to the dire situation Britain faced as the Nazi German forces advanced through Western Europe and posed a serious threat of invasion.
Churchill delivered the speech as a way to rally the British people and boost their morale in the face of imminent danger and adversity. Several key factors prompted him to give this powerful address:
Inspiring Resilience: Churchill recognized the importance of motivating the British people to stand firm and maintain their resolve despite the difficult circumstances. He believed that by delivering an impassioned speech, he could instill a sense of determination and resilience in the face of adversity.
Critical Moment in the War: At the time of the speech, the British Expeditionary Force had been evacuated from Dunkirk, France, but the threat of a German invasion loomed large. The British military was in a vulnerable position, and Churchill wanted to prepare the nation for the possibility of an invasion while emphasizing the importance of continued resistance.
Upholding National Spirit: Churchill aimed to reinforce the spirit of national unity and defiance among the British people. The speech conveyed the message that Britain would not yield to the Nazi threat and would fight with unwavering resolve.
Defending Freedom and Democracy: Churchill's speech highlighted the values of freedom, democracy, and human rights. He emphasized that the fight against tyranny and oppression was worth the sacrifices required.
Historical Legacy: Churchill understood the historical significance of his words. He aimed to create a lasting message that would be remembered not only by his contemporaries but also by future generations. The speech's themes of courage, determination, and resistance continue to resonate to this day.
***
Winston Churchill Top Quotes
Favorite Quote: "Success is not final, failure is not fatal: it is the courage to continue that counts."
"You have enemies? Good. That means you've stood up for something, sometime in your life."
"The best argument against democracy is a five-minute conversation with the average voter." (Meaning)
"Socialism is a philosophy of failure, the creed of ignorance, and the gospel of envy, its inherent virtue is the equal sharing of misery."
"Never, never, never give up." (Meaning)
"A pessimist sees the difficulty in every opportunity; an optimist sees the opportunity in every difficulty." (Meaning)
"Courage is what it takes to stand up and speak; courage is also what it takes to sit down and listen." (Meaning)
"An appeaser is one who feeds a crocodile, hoping it will eat him last." (Meaning)
"This is no time for ease and comfort. It is time to dare and endure."
"History is written by the victors." (Meaning)
"Kites rise highest against the wind - not with it." (Meaning)
"If we open a quarrel between past and present, we shall find that we have lost the future." (Meaning)
"I am always ready to learn although I do not always like being taught." (Meaning)
"If you're going through hell, keep going." (Meaning)
"We make a living by what we get, but we make a life by what we give." (Meaning)
"To improve is to change; to be perfect is to change often." (Meaning)
"A lie gets halfway around the world before the truth has a chance to get its pants on." (Meaning)
"I am fond of pigs. Dogs look up to us. Cats look down on us. Pigs treat us as equals." (Meaning)
"Success consists of going from failure to failure without loss of enthusiasm." (Meaning)
"We shape our buildings; thereafter they shape us." (Meaning)
"The truth is incontrovertible. Malice may attack it, ignorance may deride it, but in the end, there it is." (Meaning)
"It is no use saying, 'We are doing our best.' You have got to succeed in doing what is necessary." (Meaning)
"Difficulties mastered are opportunities won."
"If Hitler invaded hell I would make at least a favourable reference to the devil in the House of Commons."
"History will be kind to me for I intend to write it." (Meaning)
"The pessimist sees difficulty in every opportunity. The optimist sees opportunity in every difficulty."
"Never give up on something that you can't go a day without thinking about."
"The price of greatness is responsibility"
"A fanatic is one who can't change his mind and won't change the subject."
"I am an optimist. It does not seem too much use being anything else."
"Never in the field of human conflict was so much owed by so many to so few." (Meaning)
"Now this is not the end. It is not even the beginning of the end. But it is, perhaps, the end of the beginning." (Meaning)
"Attitude is a little thing that makes a big difference." (Meaning)
"The price of greatness is responsibility." (Meaning)
"You can always count on Americans to do the right thing - after they've tried everything else." (Meaning)
"All the great things are simple, and many can be expressed in a single word: freedom, justice, honor, duty, mercy, hope." (Meaning)
"In wartime, truth is so precious that she should always be attended by a bodyguard of lies." (Meaning)
"No one can guarantee success in war, but only deserve it." (Meaning)
"The farther backward you can look, the farther forward you can see." (Meaning)
"We are masters of the unsaid words, but slaves of those we let slip out." (Meaning)
"Nothing in life is so exhilarating as to be shot at without result." (Meaning)
"Courage is rightly esteemed the first of human qualities... because it is the quality which guarantees all others." (Meaning)
"Perhaps it is better to be irresponsible and right, than to be responsible and wrong." (Meaning)
"It is a mistake to look too far ahead. Only one link of the chain of destiny can be handled at a time." (Meaning)
"To build may have to be the slow and laborious task of years. To destroy can be the thoughtless act of a single day." (Meaning)
"Without tradition, art is a flock of sheep without a shepherd. Without innovation, it is a corpse." (Meaning)
"I have taken more out of alcohol than alcohol has taken out of me." (Meaning)
"Play the game for more than you can afford to lose... only then will you learn the game." (Meaning)
"I never worry about action, but only inaction." (Meaning)
"Those who can win a war well can rarely make a good peace and those who could make a good peace would never have won the war." (Meaning)
"There is no such thing as public opinion. There is only published opinion." (Meaning)

***
* The editor of this short biography made every effort to maintain information accuracy, including any quotes, facts, or key life events. If you're looking to expand your personal development, I recommend exploring other people's life stories and gaining inspiration from my collection of inspiring quotes. Exposing yourself to different perspectives can broaden your worldview and help you with your personal growth.
Chief Editor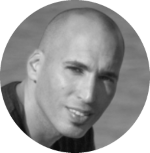 Tal Gur is an author, founder, and impact-driven entrepreneur at heart. After trading his daily grind for a life of his own daring design, he spent a decade pursuing 100 major life goals around the globe. His journey and most recent book, The Art of Fully Living, has led him to found Elevate Society.