Those who can win a war well can rarely make a good peace and those who could make a good peace would never have won the war.
What's the meaning of this quote?
Quote Meaning: This quote highlights the complex dynamics between achieving military victory and negotiating a successful and lasting peace. It suggests that the skills, mindset, and strategies required to win a war are often different from those necessary for crafting a favorable and sustainable peace settlement.
The first part of the quote acknowledges that winning a war effectively involves employing tactics, strategies, and a mindset focused on defeating the enemy and achieving military objectives. This often requires strength, determination, and the ability to overcome challenges through force or coercion. However, these qualities and approaches may not necessarily translate into creating the conditions necessary for a peaceful and harmonious resolution of conflicts.

ELEVATE
Free Resource: A step-by-step blueprint to help you set and realize big dreams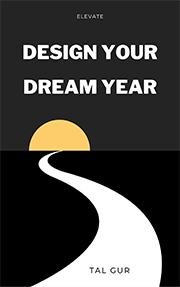 The second part of the quote implies that those who possess the qualities and abilities to negotiate and achieve a good peace settlement would have approached the conflict differently from the outset. They may have prioritized diplomacy, mediation, and compromise, seeking alternatives to armed conflict. As a result, they might not have needed to engage in war to secure their objectives.
This quote recognizes the fundamental differences between the strategies and objectives of war and peace. While war may be necessary to address immediate threats or protect vital interests, achieving sustainable peace requires addressing underlying causes, promoting reconciliation, and fostering cooperation among former adversaries.
It also suggests that those skilled in the art of war may find it challenging to transition to a mindset of peacebuilding. The qualities and tactics that contribute to military success, such as aggression, dominance, and decisive action, may hinder the establishment of trust, reconciliation, and compromise necessary for a lasting peace.
In essence, this quote serves as a reminder of the complexities involved in transitioning from war to peace. It highlights the need for different skills, approaches, and mindsets in achieving victory versus constructing a peaceful and stable post-conflict society. It underscores the importance of recognizing the limitations and challenges associated with these distinct phases and the need for dedicated efforts to ensure successful transitions and sustainable peace.
Who said the quote?
The quote "Those who can win a war well can rarely make a good peace and those who could make a good peace would never have won the war." was said by Winston Churchill (Bio / Quotes). Winston Churchill was a British politician, statesman, and writer who is widely regarded as one of the greatest leaders in modern history.
Chief Editor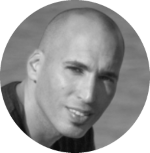 Tal Gur is an author, founder, and impact-driven entrepreneur at heart. After trading his daily grind for a life of his own daring design, he spent a decade pursuing 100 major life goals around the globe. His journey and most recent book, The Art of Fully Living, has led him to found Elevate Society.