There is no such thing as public opinion. There is only published opinion.
What's the meaning of this quote?
Quote Meaning: This quote challenges the notion of a unified and objective "public opinion" and suggests that what is commonly referred to as public opinion is, in fact, shaped and influenced by the opinions that are published or presented to the public through various media channels.
The quote implies that public opinion is not an organic and independent entity but rather a construct influenced by the information and narratives that are disseminated by media outlets, journalists, influencers, and other sources of public discourse. It suggests that the perspectives and viewpoints that become widely known and accepted as public opinion are often filtered and shaped by those who control the means of communication.

ELEVATE
Free Resource: A step-by-step blueprint to help you set and realize big dreams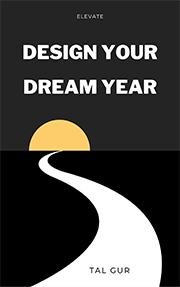 In today's interconnected and media-saturated world, the quote raises important considerations about the role of media in shaping public discourse and influencing perceptions. It highlights the power and responsibility of media organizations in framing and presenting information, as well as the potential biases and agendas that can influence the narratives that reach the public.
Moreover, the quote serves as a reminder that public opinion can be influenced by the selectivity and editorial choices made by media gatekeepers. The information that is published or given prominence can shape the understanding and perspectives of the public, potentially limiting access to diverse viewpoints and alternative narratives.
This quote invites individuals to critically evaluate the information they consume and to consider the broader context in which it is presented. It encourages a thoughtful and discerning approach to understanding public sentiment and recognizing that the opinions expressed in public discourse may not represent the full range of perspectives held by individuals.
Ultimately, the quote prompts individuals to be aware of the influence of media and the role it plays in shaping public opinion. It encourages individuals to seek out diverse sources of information, engage in critical thinking, and actively participate in shaping public discourse by voicing their own opinions and considering multiple perspectives.
Who said the quote?
The quote "There is no such thing as public opinion. There is only published opinion." was said by Winston Churchill (Bio / Quotes). Winston Churchill was a British politician, statesman, and writer who is widely regarded as one of the greatest leaders in modern history.
Chief Editor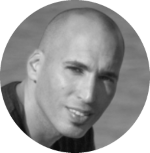 Tal Gur is an author, founder, and impact-driven entrepreneur at heart. After trading his daily grind for a life of his own daring design, he spent a decade pursuing 100 major life goals around the globe. His journey and most recent book, The Art of Fully Living, has led him to found Elevate Society.