If you don't have dreams, you don't have a life.
What's the meaning of this quote?
Quote Meaning: This quote underscores the importance of dreams and aspirations in shaping the essence and purpose of one's life. It suggests that without dreams, life can become mundane, uninspiring, and devoid of meaningful direction.
In essence, having dreams represents having a vision for your life, a set of goals, ambitions, and desires that give your existence depth and purpose. These dreams act as a guiding light, motivating you to strive for something greater, to push boundaries, and to overcome obstacles. They provide a sense of direction and a reason to get out of bed each day, infusing life with excitement and meaning.

ELEVATE
Free Resource: A step-by-step blueprint to help you set and realize big dreams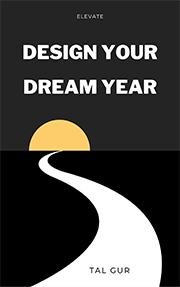 Conversely, a life devoid of dreams can lead to a sense of aimlessness and dissatisfaction. Without dreams to pursue, there may be a lack of motivation to grow, learn, and achieve. It can feel like drifting through life without a clear destination.
Therefore, this quote encourages us to nurture and pursue our dreams, to aspire to greater heights, and to set meaningful goals for ourselves. It reminds us that our dreams are an integral part of what makes life rich and fulfilling, and they can serve as a driving force in our journey toward a more purposeful and satisfying existence.
Who said the quote?
The quote "If you don't have dreams, you don't have a life." was said by Bryce Harper (Quotes). Bryce Harper is a skilled athlete and professional baseball player known for his powerful hitting and charismatic presence on the field.
Chief Editor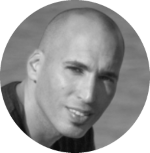 Tal Gur is an author, founder, and impact-driven entrepreneur at heart. After trading his daily grind for a life of his own daring design, he spent a decade pursuing 100 major life goals around the globe. His journey and most recent book, The Art of Fully Living, has led him to found Elevate Society.