11 Quotes by Bryce Harper
Bryce Harper, born on October 16, 1992, is an American professional baseball player known for his exceptional skills, passion for the game, and charismatic personality. Harper's talent was evident from a young age, and he quickly rose to prominence as one of the most promising baseball players of his generation.
Known for his powerful swing, strong arm, and aggressive playing style, Harper has become a fan favorite. He has garnered numerous accolades, including being named the National League Most Valuable Player (MVP) in 2015 and winning the Home Run Derby multiple times.

ELEVATE
Free Resource: A step-by-step blueprint to help you set and realize big dreams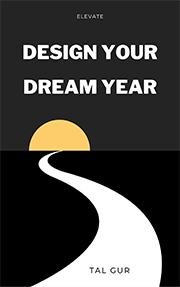 Off the field, Harper's charitable efforts and community involvement have made him a respected figure both within and outside the world of baseball. His competitive spirit, dedication to his craft, and genuine love for the game have endeared him to fans and solidified his status as one of the premier players in Major League Baseball.
Bryce Harper Quotes

Play this game like the 8 year old you used to be, dreaming to play in the show! Heart, passion, and fire! Remember where you came from!
If you don't have dreams, you don't have a life. (Meaning)
I'm not trying to fit in with nobody. I'm just me.
We're the team to beat. Everybody knows that.
I'd rather be a good person off the field than a good baseball player on the field.
You don't ever want to go out there and not be the best. You want to be the best cop that you can. Be the best writer you can be. Everybody has their goals. Everybody has their dreams.
I'll lose about 20 pounds during the season.
Baseball needs more superstars.
Mike Trout is unbelievable. He's one of the best players in baseball right now, if not the best.
D.C. fans, I think, are so good. They just come up to me, and they're so nice and so polite and just, 'Hey, I hope you have a great career,' and 'How are you doing, everything's good?' That's pretty much where they leave it at.
I think you come to watch baseball, and if you're a true fan, then you enjoy watching baseball. MLB tries to change this and change that, speed up the games, but baseball's baseball. You can't change it. It's America's pastime. It's the greatest game on earth. I don't really want to change it that much.

ELEVATE
Free Resource: 1000+ SMART goal ideas to inspire you create your life goals list.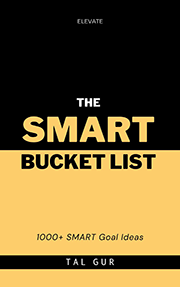 ― Bryce Harper Quotes
Chief Editor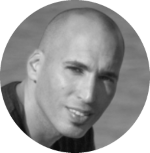 Tal Gur is an author, founder, and impact-driven entrepreneur at heart. After trading his daily grind for a life of his own daring design, he spent a decade pursuing 100 major life goals around the globe. His journey and most recent book, The Art of Fully Living, has led him to found Elevate Society.