Jeff Bezos Zero-to-Hero Story
The impact of a single stroke of genius can be immeasurable.
Take the case of Jeff Bezos, the founder of Amazon.com, who started an online bookstore in his garage and forever changed the way we buy just about everything.
Bezos is a true pioneer who sees opportunities on the horizon and takes risks to get ahead of the trends.
Early Interests and Initiative
Jeffrey Preston Bezos was born to a ranch family in Albuquerque, New Mexico on January 12, 1964. Jeff's mother, who was a teenager when he was born, only remained with his father for about a year, then remarried Miguel Bezos, a Cuban immigrant who had come to the U.S. by himself when he was 15, working his way through the university to become an engineer for Exxon.
Jeff Bezos showed a precocious interest in engineering himself, tinkering with things around the house, even turning his parents' garage into a sort of laboratory. He pursued his passion for science and technology while in high school, attending the Student Science Training Program at the University of Florida. He also started his first business in high school: the Dream Institute, a summer enrichment camp for grade-schoolers.
After turning briefly to physics in his undergraduate studies, Bezos committed to his love for computers and went on to earn his degree from Princeton in electrical engineering and computer science.
After college, he took a job on Wall Street that allowed him to still be involved in the field of computer science. He quickly established a high-paying career for himself in finance.
But once again, his lifelong curiosity would draw him back into the world of technology. He left his lucrative job and went headlong in pursuit of his inspired start-up vision: he saw the opening for e-commerce in the rapid development of the Internet, along with recent changes in tax regulation, and he came up with an idea to take advantage of these profitable conditions.
He didn't waste any time, either. Bezos wrote the business plan for the online bookstore we now know as Amazon while making the cross-country trip from New York to Seattle, where he would start his new company in his garage.
Amazon and Beyond
With only a few employees, Bezos started developing software in his own home. After having his friends beta test the site, he launched Amazon.com on July 16, 1995.

It was an instant success. In the first few weeks of its existence, with no promotional budget, Amazon grossed $20,000 in international book sales, a faster growth than Bezos himself had imagined.
When Amazon went public in 1997, Bezos faced doubts about whether the company could compete with established retailers once they too went online. But Amazon had changed the game and continued to lead.
What set Amazon apart from other companies during the dot.com bust was its versatility: Bezos repeated his model for book sales with CDs and videos, then with apparel, electronics, and other items, turning Amazon into a one-stop shop by partnering with more and more retailers.
In 2011, Amazon saw a 70% growth and was valued at over $17 billion.
The net worth of Jeff Bezos is estimated in the billions as well, but he's not simply accumulating wealth. Instead of paying himself the typical CEO-sized salary, he invests in the next big innovation.
In 2006, he announced that he had founded a human spaceflight startup, Blue Origin, with plans to make space exploration widely available. He is also venturing into what he calls the "uncharted terrain" of online journalism with his purchase in 2013 of the Washington Post. Again, Bezos is taking the lead by taking the risks that will adapt the marketplace.
Success in New Ideas, Not Numbers
In 2014, Jeff Bezos ranked 17th on the list of wealthiest people in the world. But this statistic is not the right measure for his success.
If Bezos were driven to be successful by making money, Amazon would probably not exist, at least not as we know it today, because he might not have risked his wealthy lifestyle for the chance to start something new, from the ground up—and not just a new business, but a new way of doing business.
If personal wealth was what Bezos was after, he could simply let Amazon run its course and collect the profits, instead of investing in new possibilities, reinvigorating the news and space industries through adaptive innovation.
Bezos recognizes possibilities within emerging conditions and takes action for the sake of these possibilities. Although his story is filled with impressive numbers, its theme is putting new ideas into practice.
* Photo by Steve Jurvetson
***
Jeff Bezos Best Quotes
"A brand for a company is like a reputation for a person. You earn reputation by trying to do hard things well."
What is Your Elevation Level?
TAKE THE TEST
"What we need to do is always lean into the future; when the world changes around you and when it changes against you - what used to be a tail wind is now a head wind - you have to lean into that and figure out what to do because complaining isn't a strategy."
"What's dangerous is not to evolve."
"I think frugality drives innovation, just like other constraints do. One of the only ways to get out of a tight box is to invent your way out."
"The human brain is an incredible pattern-matching machine."
"If you only do things where you know the answer in advance, your company goes away."
"We've had three big ideas at Amazon that we've stuck with for 18 years, and they're the reason we're successful: Put the customer first. Invent. And be patient."
"There'll always be serendipity involved in discovery."
"If you don't understand the details of your business you are going to fail."
"A company shouldn't get addicted to being shiny, because shiny doesn't last."
"Real estate is the key cost of physical retailers. That's why there's the old saw: location, location, location."
"Amazon.com strives to be the e-commerce destination where consumers can find and discover anything they want to buy online."
"I have won this lottery. It's a gigantic lottery, and it's called Amazon.com. And I'm using my lottery winnings to push us a little further into space."
"The key thing about a book is that you lose yourself in the author's world."
"Life's too short to hang out with people who aren't resourceful."
"The best customer service is if the customer doesn't need to call you, doesn't need to talk to you. It just works."
"If you do build a great experience, customers tell each other about that. Word of mouth is very powerful."
"If you're competitor-focused, you have to wait until there is a competitor doing something. Being customer-focused allows you to be more pioneering."
"It's not an experiment if you know it's going to work."
"If you can't tolerate critics, don't do anything new or interesting."
"The common question that gets asked in business is, 'why?' That's a good question, but an equally valid question is, 'why not?'"
"There are two ways to extend a business. Take inventory of what you're good at and extend out from your skills. Or determine what your customers need and work backward, even if it requires learning new skills. Kindle is an example of working backward."
"Humans are unbelievably data efficient. You don't have to drive 1 million miles to drive a car, but the way we teach a self-driving car is have it drive a million miles."
"If your customer base is aging with you, then eventually you are going to become obsolete or irrelevant. You need to be constantly figuring out who are your new customers and what are you doing to stay forever young."
Chief Editor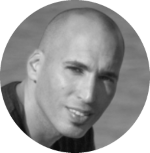 Tal Gur is an impact-driven entrepreneur, author, and investor. After trading his daily grind for a life of his own daring design, he spent a decade pursuing 100 major life goals around the globe. His journey and most recent book, The Art of Fully Living - 1 Man, 10 Years, 100 Life Goals Around the World, has led him to found Elevate Society.