Learning Salsa in Medellin, Colombia
After experiencing the coldest winter I've ever experienced in my life, while living in the North East of the U.S, I was determined to skip winter completely and decided to spend it in Medellin, Colombia.
Why Medellin Colombia you ask?

ELEVATE
Free Resource: A step-by-step blueprint to help you set and realize big dreams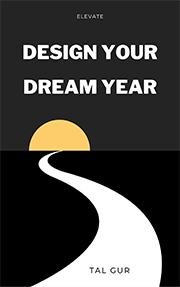 For so many reasons, really: it's vibrant, modern, inexpensive, has stunning natural scenery, a great entrepreneurial community, energetic lifestyles, and pleasant weather all year round (Medellin is famously known as the "City of Eternal Spring").
But more than anything, I decided to spend winter in Medellin because there was a ball of energy trapped inside of me that wanted to burst out.
You see, I spent most of the previous year living in my mind, completely ignoring my body that just wanted to move, to live, to dance, to experience...
So for 2015, I decided, I needed to fully embrace the body and let the heart lead the way. My first decision: learning salsa each day for 30 days.
Why salsa dancing?
Because dancing is one of the best ways to be fully in your body, and salsa is the happiest form of dance I know. It is also very social and fun, a much-needed kick-off for 2015
Yes, I could do another big Ironman triathlon, which is another great way to be present, fully in your body, in the moment, but when I bought a new triathlon bike, I didn't feel any desire whatsoever to hop on it.
The body never lies…
Besides, I needed a new challenge. Dancing was never my forte, and I felt inspired by the idea of being able to lead a dancing partner skillfully.
Learning Salsa in Medellin
Based on a few recommendations and some reviews I found on the web, I signed up for a daily private class at Santo Baile, a lovely dance studio located in El Poblado, the city's glitziest neighborhood and home to most expatriates.
Mayra Cutiva, Santo Baile's Co-Founder and a gifted young women, opened her first salsa studio at age 13. Yes – 13 years old!
Here's what I managed to absorb in 4 days, starting at absolute beginner level:

ELEVATE
Free Resource: 1000+ SMART goal ideas to inspire you create your life goals list.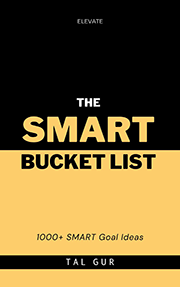 As time passed, I learned more moves and some new turns but one thing has not changed - my stiffness.
When you see local latin salsa dancers, it seems as though they were born dancing. Not only they can do spins and footwork that blow your mind, their dancing has feeling and flows naturally, something I simply could not accomplish in a 30 day span of time.
As you can see in the following video, however, I did have a lot of fun. Here's how 29 days of Salsa learning looked like:
Here's one more thing to remember: Leaning salsa, step by step, in a studio environment with experienced instructors who know all your moves, is a bit misleading.
When you go to dance salsa in clubs (which I did), most girls can't predict your moves. Not only that, they expect you to lead. This is a whole separate skill set that requires lots of practice and experience to do well.
Luckily, "Paisa" girls, (as they call themselves in Medellin) are so friendly, so warm, so people centered, that dancing ungracefully (for lack of a better word) like I did, somehow was still treated as fun by them.
Considering learning Salsa in Medellin?
If I had to start over, here is how I'd do it: I'd go to a salsa club each and every night, right from the get-go, and practice there with as many different people as possible.
You can still learn the basics in a class environment, of course, but don't over-rely on them. The type of dance moves you'll learn on the dance floor of Salsa clubs is often quite different than what you learn from schools.
Moreover, there are other lessons to learn on the dance floor besides the dancing, such as leading (or being led), improvising in the moment, interacting with a dancer you've never met before, and the list goes on.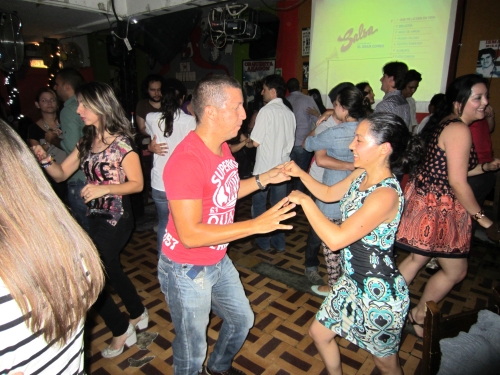 Yes, you may need some extra courage to dance socially from the get-go, however courage is something that is developed and has to be continually called upon.

ELEVATE
Free Resource: A step-by-step process for a better relationship with social media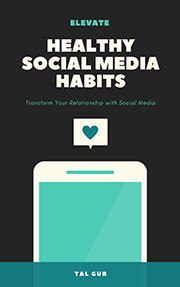 Two of my favorite Salsa clubs in Medellin are:
1. Son Havana at Carrera 73 # 44-56
2. El Tibiri bar at Cr 70 No 44b - 01
Just make sure you bring earplugs with you 🙂
Finally, if you're super serious about Salsa, you'll probably want to head to Cali, known as the salsa capital of the world.
Considering living in Medellin?
Here are some quick recommendations: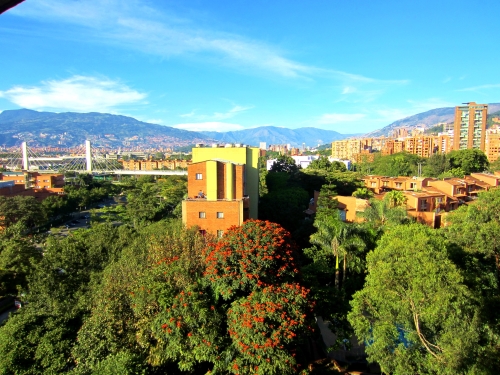 - Where to live? Most foreigners prefer to stay in Poblado as it's one of the wealthiest, prettiest, and safest neighborhood in the city. However, if you want to live within walking distance to the salsa clubs I mentioned above, Laureles is probably a better choice. It's as pretty and safe as Poblado and has a more local vibe.
- Learning Spanish? You might want to start with group classes and then sign up for some private lessons. Most of Medellín's major universities offer Spanish classes. For example, UPB (located in Laureles) and EAFIT (closer to Poblado).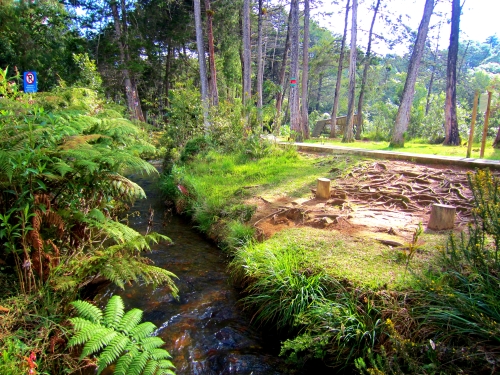 - Escaping to Nature? Medellin is situated in the valley of two mountain ranges so there still is a lot of nature around. Parque Arvi is one of the most spectacular nature reserves Medellin has to offer, situated over the eastern mountains and accessible via a metro cable that takes you to the top of the city and into the park
Final words
Originally, I planned to stay in Medellin for a month but then ,after only a short time, I found I couldn't drag myself away and ended up staying for close to three.
This phenomena is often known as the "Medellin effect" amongst foreigners. It's just plain hard to leave a city that surrounds you with so much warmth, beauty, and happiness.
You see, there are many beautiful places on this planet of ours, but having travelled to and lived in many parts of the world, only a few exude happiness the way Medellin does…
Thank you Medellin.
I'll end with a short video of some of the funny moments/Bloopers from my 30-day Salsa journey. Enjoy!
Chief Editor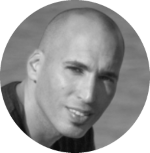 Tal Gur is an author, founder, and impact-driven entrepreneur at heart. After trading his daily grind for a life of his own daring design, he spent a decade pursuing 100 major life goals around the globe. His journey and most recent book, The Art of Fully Living, has led him to found Elevate Society.