48 Famous Quotes by Nelson Mandela
Nelson Mandela was a revolutionary and iconic figure who dedicated his life to the fight against apartheid in South Africa. He spent 27 years in prison for his activism but emerged as a symbol of hope and resilience for his people. Mandela's leadership and vision helped to bring about an end to apartheid and paved the way for a more democratic and equal South Africa. His legacy lives on as a champion for human rights, social justice, and reconciliation. (Nelson Mandela Biography).
Nelson Mandela Famous Quotes
1. "It always seems impossible until it's done." (Meaning)

ELEVATE
Free Resource: A step-by-step blueprint to help you set and realize big dreams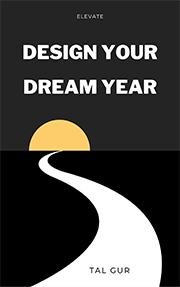 2. "There can be no keener revelation of a society's soul than the way in which it treats its children."
3. "If you talk to a man in a language he understands, that goes to his head. If you talk to him in his language, that goes to his heart."
4. "To deny people their human rights is to challenge their very humanity."
5. "Education is the most powerful weapon which you can use to change the world."
6. "For to be free is not merely to cast off one's chains, but to live in a way that respects and enhances the freedom of others."
7. "There is no passion to be found playing small - in settling for a life that is less than the one you are capable of living."
8. "A good head and a good heart are always a formidable combination."
9. "It is better to lead from behind and to put others in front, especially when you celebrate victory when nice things occur. You take the front line when there is danger. Then people will appreciate your leadership."
10. "Where globalization means, as it so often does, that the rich and powerful now have new means to further enrich and empower themselves at the cost of the poorer and weaker, we have a responsibility to protest in the name of universal freedom."
11. "I learned that courage was not the absence of fear, but the triumph over it. The brave man is not he who does not feel afraid, but he who conquers that fear."
12. "As long as poverty, injustice and gross inequality persist in our world, none of us can truly rest."
13. "After climbing a great hill, one only finds that there are many more hills to climb."

ELEVATE
Free Resource: 1000+ SMART goal ideas to inspire you create your life goals list.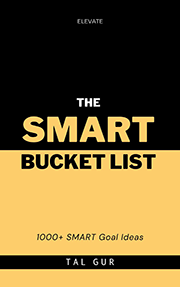 14. "There is no easy walk to freedom anywhere, and many of us will have to pass through the valley of the shadow of death again and again before we reach the mountaintop of our desires."
15. "There is nothing like returning to a place that remains unchanged to find the ways in which you yourself have altered."
16. "Money won't create success, the freedom to make it will."
17. "We pledge ourselves to liberate all our people from the continuing bondage of poverty, deprivation, suffering, gender and other discrimination."
18. "Never, never and never again shall it be that this beautiful land will again experience the oppression of one by another."
19. "I stand here before you not as a prophet, but as a humble servant of you, the people."
20. "A good leader can engage in a debate frankly and thoroughly, knowing that at the end he and the other side must be closer, and thus emerge stronger. You don't have that idea when you are arrogant, superficial, and uninformed."
21. "Our human compassion binds us the one to the other - not in pity or patronizingly, but as human beings who have learnt how to turn our common suffering into hope for the future."
22. "Let freedom reign. The sun never set on so glorious a human achievement."
23. "If you want to make peace with your enemy, you have to work with your enemy. Then he becomes your partner."
24. "Courageous people do not fear forgiving, for the sake of peace."
25. "Does anybody really think that they didn't get what they had because they didn't have the talent or the strength or the endurance or the commitment?"

ELEVATE
Free Resource: A step-by-step process for a better relationship with social media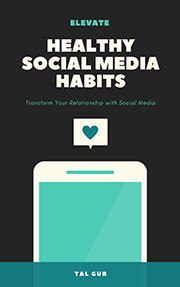 26. "No country can really develop unless its citizens are educated."
27. "Forget the past."
28. "If there are dreams about a beautiful South Africa, there are also roads that lead to their goal. Two of these roads could be named Goodness and Forgiveness."
29. "I have cherished the ideal of a democratic and free society in which all persons live together in harmony and with equal opportunities. It is an ideal which I hope to live for and to achieve. But if needs be, it is an ideal for which I am prepared to die."
30. "Any man or institution that tries to rob me of my dignity will lose."
31. "Only free men can negotiate. A prisoner cannot enter into contracts."
32. "Without education, your children can never really meet the challenges they will face. So it's very important to give children education and explain that they should play a role for their country."
33. "I should tie myself to no particular system of society other than of socialism."
34. "It is wise to persuade people to do things and make them think it was their own idea."
35. "I dream of an Africa which is in peace with itself."
36. "There are times when a leader must move out ahead of the flock, go off in a new direction, confident that he is leading his people the right way."
37. "Communists have always played an active role in the fight by colonial countries for their freedom, because the short-term objects of Communism would always correspond with the long-term objects of freedom movements."
38. "After one has been in prison, it is the small things that one appreciates: being able to take a walk whenever one wants, going into a shop and buying a newspaper, speaking or choosing to remain silent. The simple act of being able to control one's person."
39. "If there is a country that has committed unspeakable atrocities in the world, it is the United States of America."
40. "People respond in accordance to how you relate to them. If you approach them on the basis of violence, that's how they'll react. But if you say, 'We want peace, we want stability,' we can then do a lot of things that will contribute towards the progress of our society."
41. "Even if you have a terminal disease, you don't have to sit down and mope. Enjoy life and challenge the illness that you have."
42. "In countries where innocent people are dying, the leaders are following their blood rather than their brains."
43. "There are so many men and women who hold no distinctive positions but whose contribution towards the development of society has been enormous."
44. "Give a child love, laughter and peace, not AIDS."
45. "I detest racialism, because I regard it as a barbaric thing, whether it comes from a black man or a white man."
46. "I was not a messiah, but an ordinary man who had become a leader because of extraordinary circumstances."
47."When the water starts boiling it is foolish to turn off the heat."
48. "Let each know that for each the body, the mind and the soul have been freed to fulfill themselves."
― Nelson Mandela Quotes
* Want to explore more inspiring quotes and their meanings? Head over to my curated collection of elevating quotes.
Chief Editor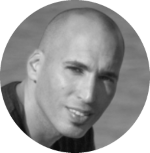 Tal Gur is an author, founder, and impact-driven entrepreneur at heart. After trading his daily grind for a life of his own daring design, he spent a decade pursuing 100 major life goals around the globe. His journey and most recent book, The Art of Fully Living, has led him to found Elevate Society.