41 Famous Quotes by Nelson Mandela
Nelson Mandela was a South African anti-apartheid revolutionary, political leader, and philanthropist who served as President of South Africa from 1994 to 1999. He was the country's first black head of state and the first elected in a fully representative democratic election. Mandela was also a political prisoner for 27 years under the apartheid regime. (Nelson Mandela Story).
Nelson Mandela Famous Quotes
1. "Resentment is like drinking poison and then hoping it will kill your enemies."
2. "Education is the most powerful weapon which you can use to change the world."
3. "The brave man is not he who does not feel afraid, but he who conquers that fear."
4. "It always seems impossible until it's done."
5. "Do not judge me by my successes, judge me by how many times I fell down and got back up again."
6. "Money won't create success, the freedom to make it will."
7. "Lead from the back – and let others believe they are in front."
8. "What counts in life is not the mere fact that we have lived. It is what difference we have made to the lives of others"
9. "When a man is denied the right to live the life he believes in, he has no choice but to become an outlaw."
10. "There is nothing like returning to a place that remains unchanged to find the ways in which you yourself have altered."
11. "I can only rest for a moment, for with freedom come responsibilities, and I dare not linger, for my long walk is not ended."
12. "If I didn't leave my bitterness and hatred behind, I'd still be in prison."
13. "I am not a saint, unless you think of a saint as a sinner who keeps on trying."
14. "There is no passion to be found playing small - in settling for a life that is less than the one you are capable of living."
15. "If you talk to a man in a language he understands, that goes to his head. If you talk to him in his language, that goes to his heart."
16. "The first thing is to be honest with yourself. You can never have an impact on society if you have not changed yourself"
17. "Overcoming poverty is not a task of charity, it is an act of justice"
18. "As we let our own light shine, we unconsciously give other people permission to do the same."
19. "A leader is like a shepherd. He stays behind the flock, letting the most nimble go out ahead, whereupon the others follow, not realizing that all along they are being directed from behind."
20. "A nation should not be judged by how it treats its highest citizens, but its lowest ones."
21. "May your choices reflect your hopes, not your fears."
22. "A winner is a dreamer who never gives up."
23. "Where you stand depends on where you sit."
24. "After climbing a great hill, one only finds that there are many more hills to climb."
25. "Live life as though nobody is watching, and express yourself as though everyone is listening."
26. "One cannot be prepared for something while secretly believing it will not happen."
27. "I had no epiphany, no singular revelation, no moment of truth, but a steady accumulation of a thousand slights"
28. "It is not where you start but how high you aim that matters for success."
29. "Quitting is leading too."
30. "When the water starts boiling it is foolish to turn off the heat."
31. "A good head and a good heart are always a formidable combination."
32. "Courageous people do not fear forgiving, for the sake of peace."
33. "If you want to make peace with your enemy, you have to work with your enemy. Then he becomes your partner."
34. "For to be free is not merely to cast off one's chains, but to live in a way that respects and enhances the freedom of others."
35. "I learned that courage was not the absence of fear, but the triumph over it. The brave man is not he who does not feel afraid, but he who conquers that fear."
36. "There is no easy walk to freedom anywhere, and many of us will have to pass through the valley of the shadow of death again and again before we reach the mountaintop of our desires."
37. "I am fundamentally an optimist. Whether that comes from nature or nurture, I cannot say. Part of being optimistic is keeping one's head pointed toward the sun, one's feet moving forward"
38. "I like friends who have independent minds because they tend to make you see problems from all angles."
39. "We must use time wisely and forever realize that the time is always ripe to do right."
40. "I hate race discrimination most intensely and in all its manifestations. I have fought it all during my life; I fight it now, and will do so until the end of my days."
41. "A good leader can engage in a debate frankly and thoroughly, knowing that at the end he and the other side must be closer, and thus emerge stronger. You don't have that idea when you are arrogant, superficial, and uninformed."
― Nelson Mandela Quotes About Life, Education and Leadership
Chief Editor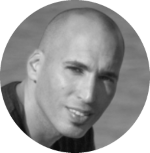 Tal Gur is an author, founder, and impact-driven entrepreneur at heart. After trading his daily grind for a life of his own daring design, he spent a decade pursuing 100 major life goals around the globe. His journey and most recent book, The Art of Fully Living, has led him to found Elevate Society.