The Unlikely Leader: Nelson Mandela Story
For Nelson Mandela, nothing worth fighting for can be achieved without struggle.
Mandela is celebrated internationally as the first black president of South Africa who liberated his country from the oppressive system of apartheid, but for much of his life, Mandela was fighting for freedom underground and in prison.
He once wrote in determination: "The struggle is my life."
Below-Zero Status: The Village Boy Named Nelson
Rolihlahla Mandela was born on July 18, 1918, in the river village of Mvezo, South Africa. His birth name Rolihlahla contains the seed of his destiny, in a sense, translating roughly as "trouble-maker."
Mandela experienced loss at an early age, when his father, who was in line to become chief of their tribal village, got into trouble with the colonial administration and was stripped of all entitlements. The Mandela family was forced to move to another, smaller village, where they lived on whatever they could grow, collecting water from streams and cooking outside. Young Mandela played with toys made out of mud.
Mandela lost his father when he was only 9 years old, and was forced to move again, this time to the capital city of Mqhekezweni, where his adoptive family awaited him.
During his school years, Mandela was indoctrinated in the apartheid racial hierarchy. He recalls what it was like as a first-generation schoolboy, when even his birth identity was taken away:
"No one in my family had ever attended school [...] On the first day of school my teacher, Miss Mdingane, gave each of us an English name. This was the custom among Africans in those days and was undoubtedly due to the British bias of our education. That day, Miss Mdingane told me that my new name was Nelson. Why this particular name I have no idea."
Nelson Mandela grew up hearing stories about how life used to be, before white men came and claimed all of the property as their own. These stories fed his imagination of what could be – an independent South Africa.
Mandela worked hard for his academic success, all the while being mocked as a "country boy." At the university, he majored in law because the best opportunity available to a black man in his country at that time was a career in civil service.
The Hero's Journey - Political Activism, Prison, and Presidency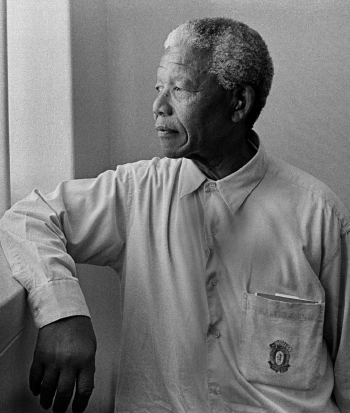 Mandela became engaged in politics through the African National Congress, which he joined in 1942, and quickly banded with a small group of young members who wanted to step up the tactics of the ANC. They rallied the nation's most underrepresented people to form a robust grassroots movement, and by 1949, Mandela was leading boycotts, strikes, and other nonviolent protests in the name of the ANC's reform goals, such as equal citizenship and access to education, land redistribution, and labor rights.
Nelson Mandela was arrested on multiple occasions for his political advocacy: in 1956, he was charged with treason (but later acquitted); in 1961, he was sentenced to 5 years in prison for leading a national workers' strike; and in 1963, he was given life for his crimes against the government. During the 27 years of his incarceration, he endured the worst treatment from prison staff as a black political prisoner; he nearly died from tuberculosis. But he never stopped working toward justice in all that time. He even earned his law degree from jail.
Mandela's influence grew even more powerful while he was in prison, inspiring many people around the world to organize a campaign for his release. He had become that valuable to his community.
When he was finally released, Mandela won the continued support of global leadership, keeping the pressure on the South African government to reform its racist policies. He negotiated between white and black South Africans amidst eruptions of violence.
For this work, he was awarded the Nobel Peace Prize in 1993, and went on to win the country's first democratic elections in the spring of 1994.
During his presidency (1994-1999), Mandela united his country as it made the difficult transition to majority rule. He recognized the importance of national spirit, and he saw an opportunity to bring whites and blacks together through their enthusiasm for sports, which transcends racial differences. He also saved the failing economy by funding job creation, affordable housing, and health care.
Relentless in retirement
Even after he retired from politics in 1999, Mandela worked tirelessly, raising money for schools and clinics, serving as a mediator, and publishing several books.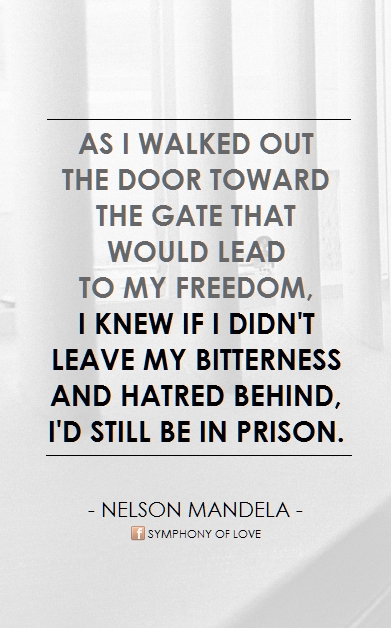 He only retreated from public life when he was undergoing treatment for prostate cancer. But even then, he was promoting political causes. He organized a thinktank of global leaders— among them, Desmond Tutu, Kofi Annan, and Jimmy Carter—to come up with solutions to problems around the world.
Under Mandela's leadership, this group, "The Elders," took effective action in the most difficult geopolitical situations, from humanitarian crises to genocide.
The global response to Nelson Mandela's death on December 5, 2013, at the age of 95, speaks to his immeasurable impact on the world – his vision of the world that could be if we all gave a little to the struggle.
Lessons from Nelson Mandela
Nelson Mandela never stopped working for the society he envisioned, even as an outcast of that society, first as a young man, marginalized, with no freedom of choice, then as a political worker, thrown in jail to contain his influence.
Because Mandela never stopped promoting his vision, not even from behind bars, people started to believe in it, and to organize around it; he became even more powerful when his opposition tried to disempower him.
Mandela dared to reach for the possible when the conditions for this did not yet exist, and by doing so, he showed his own people and the world what struggle can do.
What is Your Elevation Level?
TAKE THE TEST
* Photos by Emanuele Bertuccelli and BK
***
Nelson Mandela Best Quotes
"It always seems impossible until it's done."
"I learned that courage was not the absence of fear, but the triumph over it. The brave man is not he who does not feel afraid, but he who conquers that fear."
"There is no easy walk to freedom anywhere, and many of us will have to pass through the valley of the shadow of death again and again before we reach the mountaintop of our desires."
"For to be free is not merely to cast off one's chains, but to live in a way that respects and enhances the freedom of others."
"Where globalization means, as it so often does, that the rich and powerful now have new means to further enrich and empower themselves at the cost of the poorer and weaker, we have a responsibility to protest in the name of universal freedom."
"Our human compassion binds us the one to the other - not in pity or patronizingly, but as human beings who have learnt how to turn our common suffering into hope for the future."
"A good head and a good heart are always a formidable combination."
"We pledge ourselves to liberate all our people from the continuing bondage of poverty, deprivation, suffering, gender and other discrimination."
"A good leader can engage in a debate frankly and thoroughly, knowing that at the end he and the other side must be closer, and thus emerge stronger. You don't have that idea when you are arrogant, superficial, and uninformed."
"I have cherished the ideal of a democratic and free society in which all persons live together in harmony and with equal opportunities. It is an ideal which I hope to live for and to achieve. But if needs be, it is an ideal for which I am prepared to die."
"Courageous people do not fear forgiving, for the sake of peace."
"When the water starts boiling it is foolish to turn off the heat."
"No country can really develop unless its citizens are educated."
"I am confident that nobody... will accuse me of selfishness if I ask to spend time, while I am still in good health, with my family, my friends and also with myself."
"Communists have always played an active role in the fight by colonial countries for their freedom, because the short-term objects of Communism would always correspond with the long-term objects of freedom movements."
"There is no such thing as part freedom."
"Education is the most powerful weapon which you can use to change the world."
"There is no passion to be found playing small - in settling for a life that is less than the one you are capable of living."
"Never, never and never again shall it be that this beautiful land will again experience the oppression of one by another."
"It is better to lead from behind and to put others in front, especially when you celebrate victory when nice things occur. You take the front line when there is danger. Then people will appreciate your leadership."
"If you want to make peace with your enemy, you have to work with your enemy. Then he becomes your partner."
"Only free men can negotiate. A prisoner cannot enter into contracts."
"Let there be work, bread, water and salt for all."
"Forget the past."
"In my country we go to prison first and then become President."
Chief Editor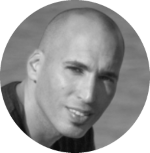 Tal Gur is an impact-driven entrepreneur, author, and investor. After trading his daily grind for a life of his own daring design, he spent a decade pursuing 100 major life goals around the globe. His journey and most recent book, The Art of Fully Living - 1 Man, 10 Years, 100 Life Goals Around the World, has led him to found Elevate Society and other impact-driven ventures.