26 Famous Quotes by Dan Aykroyd
Dan Aykroyd is a Canadian comedian and actor who is known for his work on "Saturday Night Live" and in films such as "Ghostbusters" and "The Blues Brothers." His unique sense of humor and his ability to inhabit a wide range of characters have made him a beloved figure in the world of comedy. Aykroyd's legacy as a comedian and actor continues to inspire new generations of performers, and his work has had a significant impact on the development of modern comedy. (Dan Aykroyd Biography).
Dan Aykroyd Famous Quotes
1. "You look at the floor and see the floor. I look at the floor and see molecules."
2. "Hollywood is in love with any kind of nostalgia that can prove itself to be commercial."
3. "We must come to the point where we realize the concept of race is a false one. There is only one race, the human race."
4. "Hygiene is important. That's one of my failings. So I'm always being called on that."
5. "When I'm not acting, I'm writing, building an inventory of scripts. Even if they sit on the shelf, I just keep stacking them up."
6. "Folks have to pin me down because, for one thing, I don't have a laptop. I don't have an iPhone, and I refuse to carry them because they're immensely hackable."
7. "I am a spiritualist, a proud wearer of the spiritualist badge."
8. "I had a slight touch of Tourette's, which means you talk to yourself and bark and cry out at night. I find myself talking to myself sometimes."
9. "And, I believe that if a man dies with a single penny still sitting in the bank, he's a fool."
10. "Heaven to me is percussion and bass, a screaming guitar and a burbling Hammond B-3 organ. It's a soup I love being immersed in."
11. "Greetings and death to our enemies."
12. "I don't need fame any more. People are less interested in me in terms of celebrity. I'm happy to see a new generation being the media focus. I'm happy my day is done. It's over."
13. "There's huge, massive mother ships going up to the Yukon. They've been filmed and are on video."
14. "I accept sceptics, you've got to have challenges."
15. "I could sell used battery acid and make it fly."
16. "I could live on challah bread, the Jewish kosher bread, quite happily."
17. "American Society for Psychical Research Journals were all around the house when I was a kid."
18. "People love gentle larceny."
19. "Politics has got too personal, too nasty, in Britain, as it has in America."
20. "The entertainment business is not the be-all and end-all for me."
21. "I had a slight touch of Tourette's, which means you talk to yourself and bark and cry out at night."
22. "Parodies of commercials are by no means new and have been popular going back to black-and-white TV shows of the '50s."
23. "Everyone fears the cut of the blade. It doesn't matter after that. I know the spirit survives as there is so much evidence of the survival of the personality in the afterlife."
24. "Certainly the format of ghostbusting lends itself to a videogame beautifully."
25. "There's that old theory that humankind and this planet were seen as the centre of the universe. That was thrown away - how could we be so presumptuous? Well, I subscribe to that."
26. "The Right-wingers everywhere take themselves too seriously, whether in the U.S. or the U.K. And, by the way, so does the Left. The Left can take itself a little too seriously as well."
― Dan Aykroyd Quotes
* Want to explore more inspiring quotes and their meanings? Head over to this quotes page, where you can find more thought-provoking quotes and their interpretations.
Chief Editor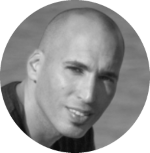 Tal Gur is an author, founder, and impact-driven entrepreneur at heart. After trading his daily grind for a life of his own daring design, he spent a decade pursuing 100 major life goals around the globe. His journey and most recent book, The Art of Fully Living, has led him to found Elevate Society.