26 Top Quotes From E-Myth Revisited
What is E-Myth Revisited About?
The E-Myth Revisited dispels the myths surrounding starting businesses and how assumptions can get in the way of running them. The book then provides a walkthrough of the steps in the life of the business. It also distinguishes between working on your business and working in your business. (E-Myth Revisited Summary).
E-Myth Revisited Quotes
1.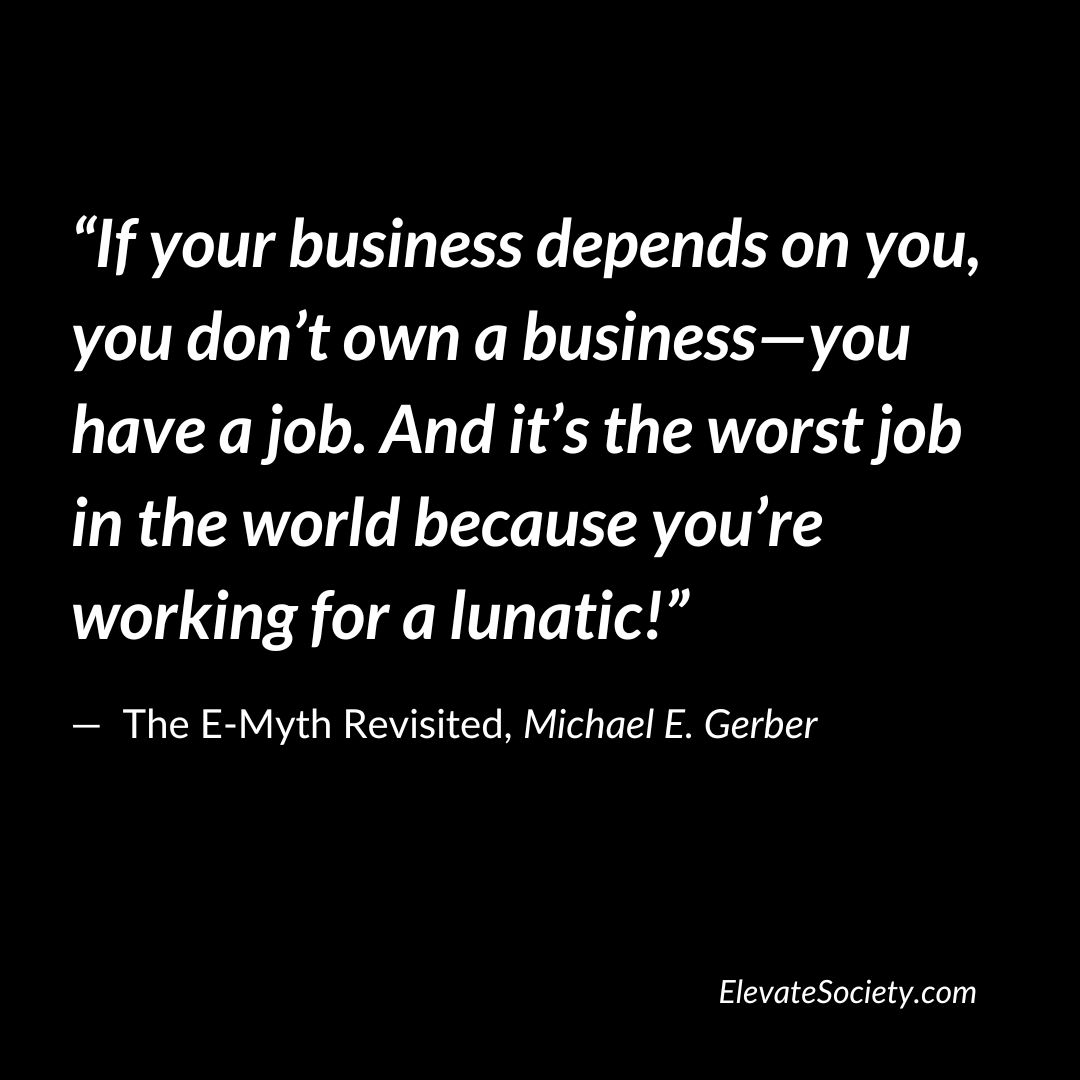 [Favorite Quote]: "If your business depends on you, you don't own a business—you have a job. And it's the worst job in the world because you're working for a lunatic!"
2. "The work we do is a reflection of who we are. If we're sloppy at it, it's because we're sloppy inside. "
3. "Most salespeople think that selling is "closing." It isn't. Selling is opening."
4. "The difference between great people and everyone else is that great people create their lives actively, while everyone else is created by their lives, passively waiting to see where life takes them next. "
5. "The Entrepreneurial Model does not start with a picture of the business to be created but of the customer for whom the business is to be created."
6. "People who are exceptionally good in business aren't so because of what they know but because of their insatiable need to know more."
7. "Creativity thinks up new things. Innovation does new things."
8. "With no clear picture of how you wish your life to be, how on earth are you going to live it? What is your Primary Aim? Where is the script to make your dreams come true? "
9. "Great people have a vision of their lives that they practice emulating each and every day. They go to work on their lives, not just in their lives."
10. "The Entrepreneurial Model has less to do with what's done in a business and more to do with how it's done. The commodity isn't what's important—the way it's delivered is."
11. "Your job is to prepare yourself and your business for growth."
12. "Something is missing in most of our lives. Part of what's missing is purpose. Values. Worthwhile standards against which our lives can be measured. Part of what's missing is a game worth playing."
13. "Quality is just a word, and an empty word at that, if it doesn't include harmony, balance, passion, intention, attention."
14. "A man of knowledge lives by acting, not by thinking about acting, not by thinking about what he will think when he has finished acting. "
15. "The purpose of your life is not to serve your business, but that the primary purpose of your business is to serve your life,"
16. "Most businesses are operated according to what the owner wants as opposed to what the business needs."
17. "Accountability literally means stand up and be counted."
18. "Work on your business, rather than in it, with a full understanding of why it is absolutely necessary for you to do so."
19. "ny plan is better than no plan. Because in the process of defining the future, the plan begins to shape itself to reality, both the reality of the world out there and the reality you are able to create in here.
20. "A business that looks orderly says to your customer that your people know what they're doing."
21. "A business that gets small again is a business reduced to the level of its owner's personal resistance to change
22. "All you need to do is take your life seriously. To create it intentionally. To actively make your life into the life you wish it to be."
23. "Freedom is not just the matter of saying 'Yes' or 'No' to a specific decision: it is the power to mold and create ourselves. Freedom is the capacity, to use Nietzsche's phrase, 'to become what we truly are"
24. "Documentation is an affirmation of order."
25. "In the development of your Marketing Strategy, it is absolutely imperative that you forget about your dreams, forget about your visions, forget about your interests, forget about what you want—forget about everything but your customer!"
26. "Value is what people perceive it to be, and nothing more."
― Quotes from the book The E-Myth Revisited by Michael E. Gerber
Who is the Author of E-Myth Revisited?
Michael E. Gerber is an American author and founder of Michael E. Gerber Companies, a business skills training company based in Carlsbad, California. Over the years, Michael E. Gerber's companies have helped hundreds of thousands of small business owner-clients to successfully transform their businesses into world-class operations.
Chief Editor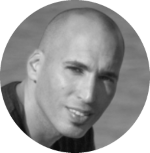 Tal Gur is an author, founder, and impact-driven entrepreneur at heart. After trading his daily grind for a life of his own daring design, he spent a decade pursuing 100 major life goals around the globe. His journey and most recent book, The Art of Fully Living, has led him to found Elevate Society.