The E-Myth Revisited: Summary Review & Takeaways
This is a summary review of E-Myth Revisited containing key details about the book.
What is E-Myth Revisited About?
The E-Myth Revisited dispels the myths surrounding starting businesses and how assumptions can get in the way of running them. The book then provides a walkthrough of the steps in the life of the business. It also distinguishes between working on your business and working in your business.
Who is the Author of E-Myth Revisited?
Michael E. Gerber is an American author and founder of Michael E. Gerber Companies, a business skills training company based in Carlsbad, California. Over the years, Michael E. Gerber's companies have helped hundreds of thousands of small business owner-clients to successfully transform their businesses into world-class operations.
How long is E-Myth Revisited?
Print length: 269 pages
Audiobook: 8 hrs and 5 mins
What genre is E-Myth Revisited?
Business, Nonfiction, Entrepreneurship, Self Help, Business
What are key takeaways from The E-Myth Revisited?
Takeaway #1 Don't Fall For The E-Myth and Become a Statistic
80% of businesses started in the U.S fail in the first 5 years with 40% of them failing in the 1st year. The entrepreneurial myth aka the E-myth means that people believe that having a technical skill that they excel in at their day job, a good idea, and the desire to work for themselves and not someone else is enough to create a successful business of their own. As you might have guessed, it's not. Having a specific skill doesn't automatically give you the knowledge to run a business unless you also know how to hire staff, manage payroll, and promote your business.
Takeaway #2 Raising a Business from Infancy Through to Adulthood
In the same way that parents raise kids from infants through adolescence into adulthood, with the tantrums of toddlers and teenagers all to be expected, entrepreneurs must also raise a business by going through the same growth patterns. However, whilst parents usually know that they're raising their kid to be independent, business owners rarely think about this which is why failure happens.
At the start of entrepreneurship, the owner and the business are one, it's a romantic time when the owner gets to do all the things she or he enjoys doing, using their skill all day every day. But as the business grows more successful, the owner suddenly finds that they are overwhelmed and must hire people to help, no longer able to control every small detail.
This means that right from the start you need to know where your business is heading and what it will need down the line – You need an organizational strategy. You need to know who your ideal customer is, how large and successful you want the business to be (how many hours you want to work, how many days off you want, and how much money you want to make). You also need to have a growth strategy, knowing how many staff will be required and what each person will do in the company. Whilst you're sitting at your kitchen table doing all of the work yourself this might seem like overkill but if you want your business to flourish, it's essential.
Takeaway #3 The Turn-Key Revolution
A turn-key business means that once running successfully, anyone could take over and move the business forward. An easier way of thinking of it is to imagine a franchise business – McDonald's and Domino's Pizza are great examples of this.
For your business to grow and not become one of the failure statistics from above, you need to work on your business, not in it. You should follow a business format franchise to ensure the processes and systems in your business are well-oiled and could be replicated by anyone who joins the team but also by anyone wishing to follow in your footsteps and become a franchise.
Before a business can be replicated, first the prototype has to be perfect, this is where you get to work both on and in your business, growing it from infancy upwards, creating value for customers whether that's in your products, your customer service, or your core values.
Next you take a step back, working on your business, documenting how your business works, how people can make X, and also how to train people to make X, you have manuals for every aspect of the business so that both service and results are predictable ensuring customers are satisfied whether you're dealing with them personally, they're being dealt with by one of your team, or one of your franchisee's.
What are the chapters in The E-Myth Revisited?
Chapter One - The Entrepreneurial Myth
Chapter Two - The Entrepreneur the Manager, and the Technician
Chapter Three - Infancy: The Technician's Phase
Chapter Four - Adolescence: Getting Some Help
Chapter Five - Beyond the Comfort Zone
Chapter Six - Maturity and the Entrepreneurial Perspective
Chapter Seven - The Turn-Key Revolution
Chapter Eight - The Turn-Key Revolution
Chapter Nine - The Franchise Prototype
Chapter Ten - Working On Your Business, Not In It
Chapter Eleven - The Business Development Process
Chapter Twelve - Your Business Development Program
Chapter Thirteen - Your Primary Aim
Chapter Fourteen - Your Strategic Objective
Chapter Fifteen - Your Organizational Strategy
Chapter Sixteen - Your Management Strategy
Chapter Seventeen - Your People Strategy
Chapter Eighteen - Your Marketing Strategy
Chapter Nineteen - Your Systems Strategy
Chapter Twenty - A Letter to Sarah
What are good quotes from The E-Myth Revisited?
"The difference between great people and everyone else is that great people create their lives actively, while everyone else is created by their lives, passively waiting to see where life takes them next. The difference between the two is living fully and just existing."
"Contrary to popular belief, my experience has shown me that the people who are exceptionally good in business aren't so because of what they know but because of their insatiable need to know more."
"If your business depends on you, you don't own a business—you have a job. And it's the worst job in the world because you're working for a lunatic!"
"With no clear picture of how you wish your life to be, how on earth are you going to live it? What is your Primary Aim? Where is the script to make your dreams come true? what is the first step to take and how do you measure your progress? How far have you gone and how close are you to getting to your goals?"
"Don Juan in Carlos Castaneda's A Separate Peace: "The difference between a warrior and an ordinary man is that a warrior sees everything as a challenge, while an ordinary man sees everything as either a blessing or a curse."
"The work we do is a reflection of who we are. If we're sloppy at it, it's because we're sloppy inside. If we're late at it, it's because we're late inside. If we're bored by it, it's because we're bored inside, with ourselves, not with the work. The most menial work can be a piece of art when done by an artist. So the job here is not outside of ourselves, but inside of ourselves. How we do our work becomes a mirror of how we are inside."
"Most salespeople think that selling is "closing." It isn't. Selling is opening."
"You should know now that a man of knowledge lives by acting, not by thinking about acting, not by thinking about what he will think when he has finished acting. A man of knowledge chooses a path with heart and follows it. Carlos Castaneda"
"Most people today are not getting what they want. Not from their jobs, not from their families, not from their religion, not from their government, and, most important, not from themselves. Something is missing in most of our lives. Part of what's missing is purpose. Values. Worthwhile standards against which our lives can be measured. Part of what's missing is a Game Worth Playing."
"Tolerance for failure is a very specific part of the excellent company culture—and that lesson comes directly from the top. Champions have to make lots of tries and consequently suffer some failures or the organization won't learn. Thomas J. Peters and Robert H. Waterman Jr. In Search of Excellence"
"The Entrepreneurial Model has less to do with what's done in a business and more to do with how it's done. The commodity isn't what's important—the way it's delivered is."
"I believe great people to be those who know how they got where they are, and what they need to do to get where they're going. Great people have a vision of their lives that they practice emulating each and every day. They go to work on their lives, not just in their lives. Their lives are spent living out the vision they have of their future, in the present. They compare what they've done with what they intended to do. And where there's a disparity between the two, they don't wait very long to make up the difference."
― Michael E. Gerber - The E-Myth Revisited: Why Most Small Businesses Don't Work and What to Do About It
* The summary points above have been sourced and summarized from the book, Amazon, and other online publishers. The editor of this summary review made every effort to maintain the accuracy and completeness of any information, including the quotes, chapters, insights, lessons, and key takeaways.
Chief Editor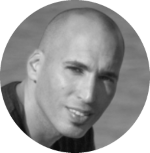 Tal Gur is an impact-driven entrepreneur, author, and investor. After trading his daily grind for a life of his own daring design, he spent a decade pursuing 100 major life goals around the globe. His journey and most recent book, The Art of Fully Living - 1 Man, 10 Years, 100 Life Goals Around the World, has led him to found Elevate Society and other impact-driven ventures.