29 Top Quotes From The Five Love Languages
What is The Five Love Languages About?
The Five Love Languages outlines five general ways that romantic partners express and experience love, which Chapman calls "love languages". They are acts of service, gift-giving, physical touch, quality time, and words of affirmation.
The author theorizes that people tend to naturally give love in the way that they prefer to receive love, and better communication between couples can be accomplished when one can demonstrate caring to the other person in the love language the recipient understands. (The Five Love Languages Summary)
The Five Love Languages Quotes
1.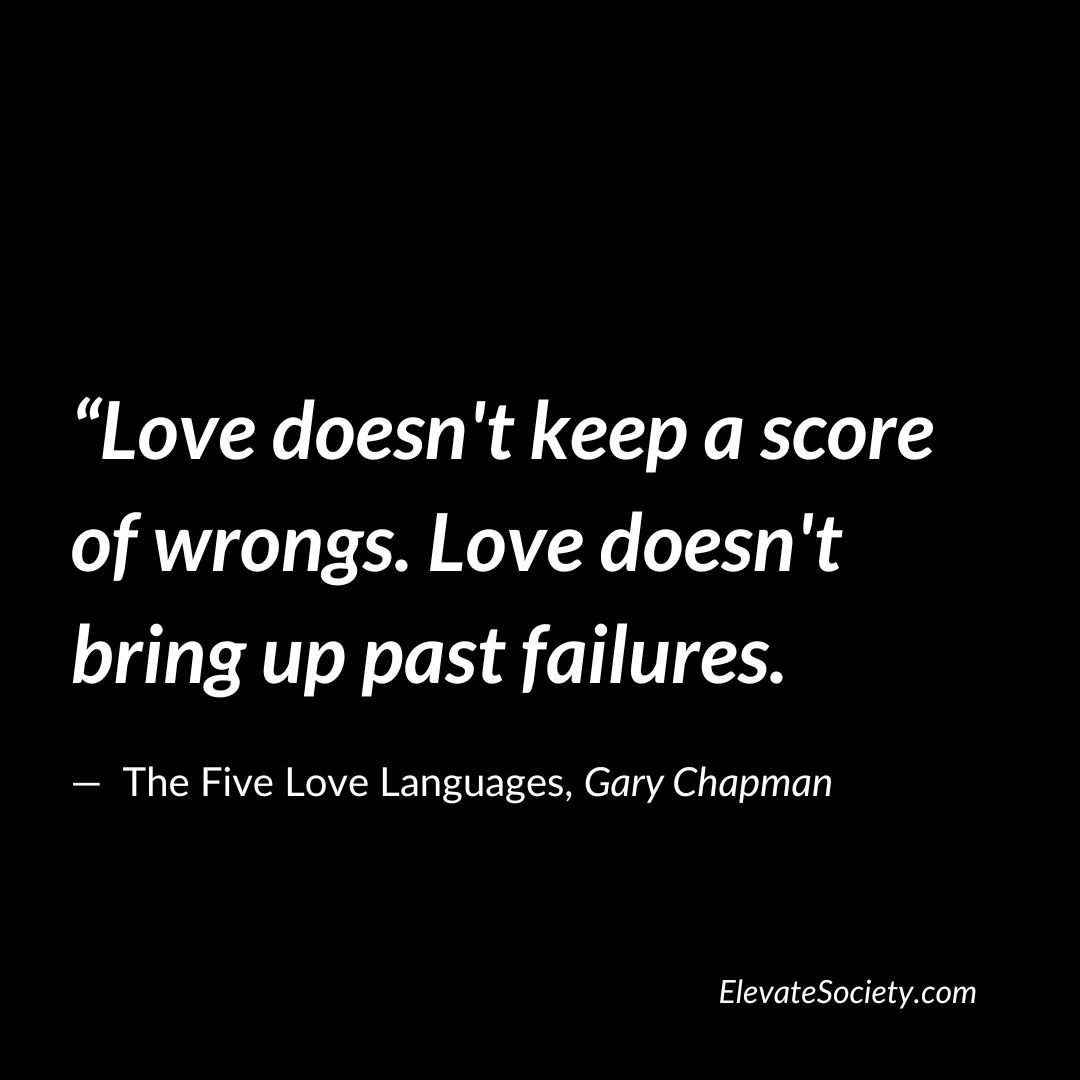 [Favorite Quote]: "Love doesn't keep a score of wrongs. Love doesn't bring up past failures."
2. "Forgiveness is the way of love."
3. "Without love, mountains become unclimbable, seas uncrossable, deserts unbearable, and hardships our lot in life."
4. "People tend to criticize their spouse most loudly in the area where they themselves have the deepest emotional need."
5. "Marriage is a relationship, not a project to be completed or a problem to solve."
6. "The best thing we can do with the failures of the past is to let them be history."
7. "Material things are no replacement for human, emotional love."
8. "What we do for each other before marriage is no indication of what we will do after marriage."
9. "life's deepest meaning is not found in accomplishments but in relationships."
10. "The person who is "in-love" has the ilusion that his beloved is perfect."
11. "love is always a choice."
12. "Our most basic emotional need is not to fall in love but to be genuinely loved by another, to know a love that grows out of reason and choice, not instinct."
13. "We are influenced by our personality but not controlled by it."
14. "Most of us have more potential than we will ever develop. What holds us back is often a lack of courage."
15. "Can emotional love be reborn? You bet! The key is to learn the primary love language of your spouse and choose to speak it."
16. "When a child really feels loved, he will develop normally but when the love tank is empty, the child will misbehave. Much of the misbehavior of children is motivated by the cravings of an empty 'love tank"
17. "When an action does not come naturally to you it is a greater expression of love."
18. "True love cannot begin until the in-love experience has run its course."
19. "Almost never do two people fall in love on the same day, and almost never do they fall out of love on the same day."
20. "Quality time does not mean that we have to spend our together moments gazing into each other's eyes. It means that we are doing something together and that we are giving our full attention to the other person."
21. "Emotions themselves are neither good nor bad. They are simply our psychological responses to the events of life."
22. "Our spouse will usually interpret our message based on our tone of voice, not the words we use."
23. "A soft answer turns away anger."
24. "Gifts are visual symbols of love."
25. "Compliment your spouse in the presence of his parents or friends. You will get double credit"
26. "The object of love is not getting something you want but doing something for the well-being of the one you love. "
27. "Love is the most important word in the English language—and the most confusing."
28. "It is a love that unites reason and emotion."
29. "We can request love, but we cannot demand love."
― Quotes from the book The Five Love Languages by Gary Chapman
Who is the Author of The Five Love Languages?
Gary Chapman, PhD, is the author of the bestselling The 5 Love Languages series. Dr. Chapman travels the world presenting seminars on marriage, family, and relationships, and his radio programs air on more than 400 stations.
Chief Editor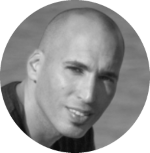 Tal Gur is an author, founder, and impact-driven entrepreneur at heart. After trading his daily grind for a life of his own daring design, he spent a decade pursuing 100 major life goals around the globe. His journey and most recent book, The Art of Fully Living, has led him to found Elevate Society.