22 Top Quotes From The Happiness Hypothesis
What is The Happiness Hypothesis About?
The Happiness Hypothesis poses several ideas on happiness espoused by thinkers of the past—Plato, Buddha, Jesus, and others—and examines them in the light of contemporary psychological research, extracting from them any lessons that still apply to our modern lives. Central to the book are the concepts of virtue, happiness, fulfillment, and meaning. (The Happiness Hypothesis Summary)
The Happiness Hypothesis Quotes
1.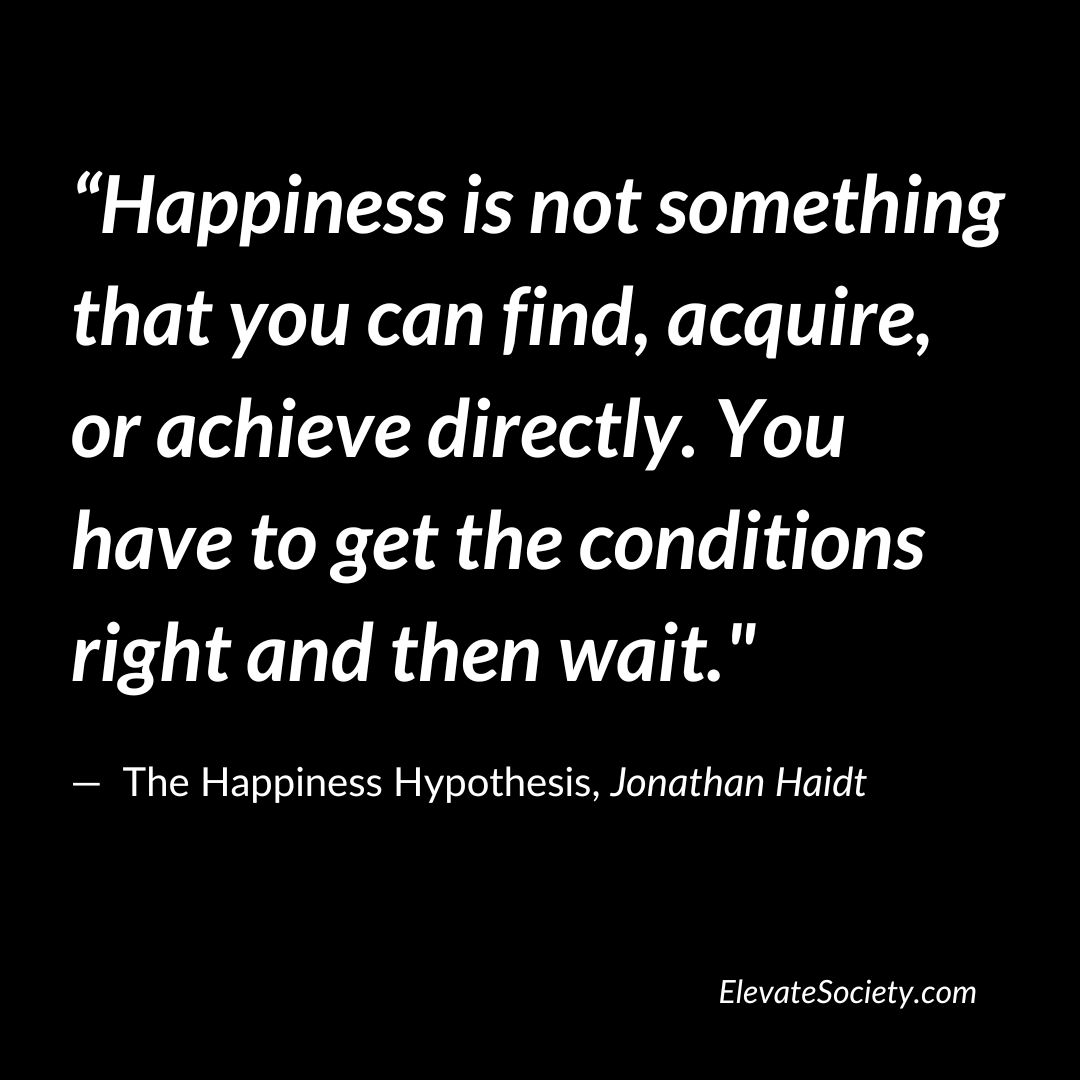 [Favorite Quote]: "Happiness is not something that you can find, acquire, or achieve directly. You have to get the conditions right and then wait." (Meaning)
2. "Work on your strengths, not your weaknesses."
3. "Love and work are to people what water and sunshine are to plants."
4. "Just as plants need sun, water, and good soil to thrive, people need love, work, and a connection to something larger."
5. "You don't really have to be good at everything. Life offers so many chances to use one tool instead of another, and often you can use a strength to get around a weakness."
6. "We get more pleasure from making progress toward our goals than we do from achieving them"
7. "Those who think money can't buy happiness just don't know where to shop.."
8. "Human thinking depends on metaphor. We understand new or complex things in relation to things we already know."
9. "There is nothing either good or bad, but thinking makes it so."
10. "Idealism easily becomes dangerous because it brings with it, almost inevitably, the belief that the ends justify the means. "
11. "Letting off steam makes people angrier, not calmer. "
12. "We've all heard that what doesn't kill us makes us stronger, but that is a dangerous oversimplification. Many of the things that don't kill you can damage you for life."
13. Adversity may be necessary for growth because it forces you to stop speeding along the road of life, allowing you to notice the paths that were branching off all along, and to think about where you really want to end up."
14. "Activities connect us to others; objects often separate us."
15. "It is not clear that married people are, on average, happier than those who never married, because unhappily married people are the least happy group of all and they pull down the average."
16. "Gossip is a policeman and a teacher. Without it, there would be chaos and ignorance."
17. "You should learn the terrain, pick a direction, find some good traveling companions, and enjoy the trip, because there may be nothing at the end of the road."
18. "To cut off all attachments, to shun the pleasures of sensuality and triumph in an effort to escape the pains of loss and defeat—this now strikes me as an inappropriate response to the inevitable presence of some suffering in every life."
19. "If the metaphor for passionate love is fire, the metaphor for companionate love is vines growing, intertwining, and gradually binding two people together."
20. "Variety is the spice of life because it is the natural enemy of adaptation."
21. "We assume that there is one person in each body, but in some ways we are each more like a committee whose members have been thrown together to do a job, but who often find themselves working at cross purposes."
22. "The wise man chooses not the greatest quantity of food but the most tasty."
― Quotes from the book The Happiness Hypothesis by Jonathan Haidt
Who is the Author of The Happiness Hypothesis?
Jonathan Haidt is the Thomas Cooley Professor of Ethical Leadership at New York University's Stern School of Business. He received his Ph.D. in social psychology from the University of Pennsylvania in 1992 and then did post-doctoral research at the University of Chicago and in Orissa, India.
Chief Editor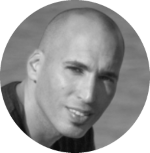 Tal Gur is an author, founder, and impact-driven entrepreneur at heart. After trading his daily grind for a life of his own daring design, he spent a decade pursuing 100 major life goals around the globe. His journey and most recent book, The Art of Fully Living, has led him to found Elevate Society.