50 Top Quotes From Think & Grow Rich
What is Think & Grow Rich About?
Think and Grow Rich is a personal development and self-improvement book. The book shows some simple basic techniques for lasting success and contains the habits and secrets of many successful great men.
While the book's title and much of the writing concerns increasing income, the author proclaims that his philosophy can help people succeed in any line of work, to do and be anything they can imagine.

ELEVATE
Free Resource: A step-by-step blueprint to help you set and realize big dreams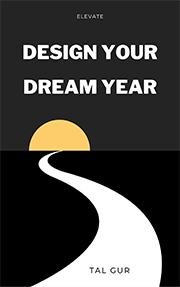 Think and Grow Rich is based on Hill's earlier work and is the result of more than twenty years of study of many individuals who had amassed personal fortunes. Hill studied their habits and drew some 16 "laws" to be applied to achieve success. Think and Grow Rich condenses them, providing the reader with 14 principles in the form of a "Philosophy of Achievement". (Think & Grow Rich Summary)
Think & Grow Rich Quotes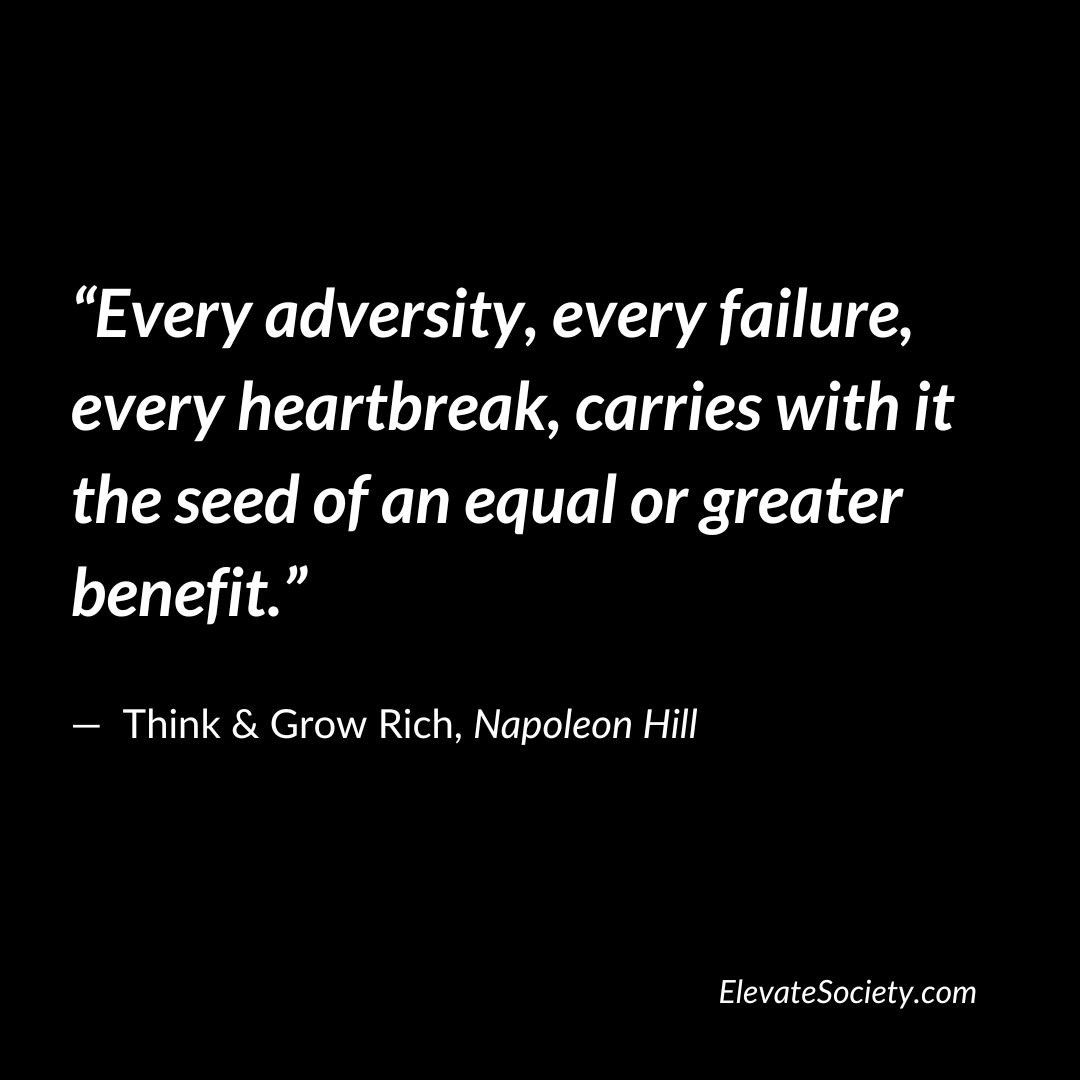 [Favorite Quote]: "Every adversity, every failure, every heartbreak, carries with it the seed of an equal or greater benefit." (Meaning)
2. "Weak desire brings weak results, just as a small fire makes a small amount of heat."
3. "Opinions are the cheapest commodities on earth. "
4. "You are the master of your destiny. "
5. "Put your foot upon the neck of the fear of criticism by reaching a decision not to worry about what other people think, do, or say."
6. "When defeat comes, accept it as a signal that your plans are not sound, rebuild those plans, and set sail once more toward your coveted goal."
7. No one is ready for a thing, until he believes he can acquire it. The state of mind must be Belief, not mere hope or wish.
8. "Set your mind on a definite goal and observe how quickly the world stands aside to let you pass."
9. "There are no limitations to the mind except those that we acknowledge."
10. "Happiness is found in doing, not merely possessing."
11. "We refuse to believe that which we don't understand."
12. "A quitter never wins-and-a winner never quits."

ELEVATE
Free Resource: 1000+ SMART goal ideas to inspire you create your life goals list.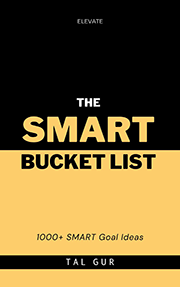 13. Love is whimsical and temperamental. Its nature is ephemeral, and transitory. It comes when it pleases,and goes away without warning. Accept and enjoy it while it remains, but spend no time worrying about its departure."
14. " An educated man is one who has so developed the faculties of his mind that he may acquire anything he wants, or its equivalent, without violating the rights of others."
"
15. "You've got to be sure of yourself before you can ever win a prize."
16. "More gold had been mined from the mind of men than the earth it self"
17. "Every man is what he is, because of the dominating thoughts which he permits to occupy his mind."
18. "If you do not conquer self, you will be conquered by self."
19. "Failure cannot cope with persistence."
20. "Tell the world what you intend to do but first show it."
21. "both success and failure are largely the results of habit"
22. "All who succeed in life get off to a bad start,and pass through many heartbreaking struggles before they arrive"
23. "Whatever the mind of man can conceive and believe it can achieve."
24. "Neglecting to broaden their view has kept some people doing one thing all their lives."
25. "The time will never be "just right."
Start where you stand, and work with whatever tools you may have at your command, and better tools will be found as you go along."

ELEVATE
Free Resource: A step-by-step process for a better relationship with social media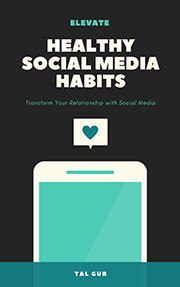 26. "It is not the lawyer who knows the most law, but the one who best prepares his case, who wins."
27. "The most practical of all methods for controlling the mind is the habit of keeping it busy with a definite purpose, backed by a definite plan."
28. "Knowledge is only potential power. It becomes power only when, and if, it is organized into definite plans of action, and directed to a definite end."
29. "Real wealth can be measured not by what you have, but by what you are."
30. "Disappointment over love affairs generally has the effect of driving men to drink, and women to ruin; and this, because most people never learn the art of transmuting their strongest emotions into dreams of a constructive nature."
31. "Failure is a trickster with a keen sense of irony and cunning. It takes great delight in tripping one when success is almost within reach."
32. "The cause of the depression is traceable directly to the worldwide habit of trying to reap without sowing."
33. "Success requires no explanations. Failure permits no alibis."
34. "A man whose mind is filled with fear not only destroys his own chances of intelligent action, but he transmits these destructive vibrations to the minds of all who come in contact with him, and destroys, also, their chances."
35. "Success come to those who become success conscious."
36. "The oak sleeps in the acorn. The bird waits in the egg, and in the highest vision of the soul, a waking angel stirs. Dreams are the seedlings of reality."
37. "Riches are shy and timid. They have to be attracted."
38. "No one ever is defeated until defeat has been accepted as a reality."
39. "Most of the ugliness I saw in others, was but a reflection of my own nature."
40. "Before we can master an enemy, we must know its name, its habits, and its place of abode."
41. "Knowledge has no value except that which can be gained from its application towards some worthy end."
42. "The ladder of success is never crowded at the top."
43. "Love is, without question, life's greatest experience."
44. "Deliberately seek the company of people who influence you to think and act for yourself."
45. "Nature has endowed man with absolute control over but one thing, and that is thought."
46. "There is one weakness in people for which there is no remedy. It is the universal weakness of lack of ambition"
47. "Every person who wins in any undertaking must be willing to burn his ships and cut all sources of retreat."
48. "Your subconscious mind recognizes and acts only upon thoughts which have been well-mixed with emotion or feeling."
49. "Anybody can wish for riches, and most people do, but only a few know that a definite plan, plus a burning desire for wealth, are the only dependable means of accumulating wealth."
50. "Every failure carries with it the seed of an equivalent or greater reward'."
― Quotes from the book Think & Grow Rich by Napoleon Hill
Who is the Author of Think & Grow Rich?
Oliver Napoleon Hill was an American self-help author. He is best known for his book Think and Grow Rich, which is among the 10 best-selling self-help books of all time. Hill's works insisted that fervid expectations are essential to improving one's life.
Chief Editor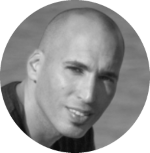 Tal Gur is an author, founder, and impact-driven entrepreneur at heart. After trading his daily grind for a life of his own daring design, he spent a decade pursuing 100 major life goals around the globe. His journey and most recent book, The Art of Fully Living, has led him to found Elevate Society.