Loving What Is: Summary Points & Takeaways
This is a summary review of Loving What Is containing key details about the book.
What is Loving What Is About?
Loving What Is is a step-by-step mode of inquiry that is built around 4 questions (often called "The Work") intended to help us free ourselves from our suffering, delusions, and limiting beliefs.

ELEVATE
Free Resource: A step-by-step blueprint to help you set and realize big dreams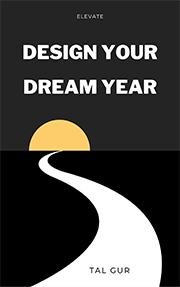 Who is the author of Loving What Is?
Byron Katie is an American speaker and author who teaches a method of self-inquiry known as "The Work of Byron Katie" or simply as "The Work".
Book Details
Print length: 352 pages
Audiobook: 9 hrs and 7 mins
Genre: Self Help, Nonfiction, Spirituality, Psychology, Personal Development, Relationships
What are the key takeaways from Loving What Is?
Takeaway #1 Master Your Thoughts
Did you know that stress isn't caused by the people or events in your life but by your own interpretation of actions and events that take place in your life? For example, if you're anxious because you think your partner doesn't love you anymore, it's not the assumed lack of love that is hurting you but your interpretation of your partner's feelings towards you. To overcome these harmful thoughts that spiral you need to change your thoughts by doing 'The Work'.
Write down what is troubling you and then reflect on what you have written asking yourself the following 4 questions:
1. Is this thought true?
2. Am I absolutely sure it's true – Can I interpret this another way?
3. How does this thought make me react?
4. Who would I be without this thought?
After answering the above 4 questions you will have a better understanding of the thoughts and feelings that are bringing you down.
Takeaway #2 Turning Stressful Thoughts Around
The last step of The Work is learning how to turn your thoughts around by going deeper to discover the truth about your feelings, situation, and ultimately yourself. You'll approach your problem from a different angle and answer the above 4 questions again but this time gaining inverse answers.
Using the example of you feeling anxious as you think your partner does not love you, consider alternative scenarios – perhaps the problem is that you don't love your partner or that you don't love yourself. Another scenario might be that you're projecting another problem onto the relationship. Each scenario will cause different feelings and reactions to come up – It's important to carefully consider all of them, following the feelings that feel true so that you can come up with a solution.
Takeaway #3 Focus On The Things You Can Change
How many times have you become upset due to the weather forcing you to cancel something you were looking forward to? It does no good to stress over things that you cannot change as unfortunately, frustration doesn't force a situation to change! Therefore, happiness can only come from changing the things you're in control of rather - making small changes in your life will lead you to greater control and therefore greater satisfaction and happiness.
Loving What Is Summary Points
The Work consists of four questions: 1. Is it True? 2. Can you absolutely know that it's true? 3. How do you react when you think that thought? 4. Who would you be without the thought?
Applying these four questions to a specific problem in your life will enable you to see what is troubling you in a different light.
Don't take your thoughts so personally, they just appear from nowhere. This will make it simpler to inquire.
No one is responsible for your suffering. Being in the role of victim is a trap.
It's not your thoughts, but your attachment to your thoughts, that causes suffering.
It hurts when you argue with reality. Therefore, become a lover of what is.
Stop searching for love outside. Love is what you already are.
When you stop opposing reality, your actions will become simpler and more fluid.
Move away from untrue thoughts. They cause suffering.
People who push our buttons point us to our own freedom.
'Peace doesn't require two people; it requires only one. It has to be you.'
'Everyone is a mirror image of yourself—your own thinking coming back at you.'
'The world is your perception of it. Inside and outside always match—they are reflections of each other.'
You move away from reality when you believe there is a legitimate reason to suffer.
The teachers you need most are the people you live with now.
A mind that is no longer deceived by itself means true freedom.
'The pain we feel about a past event is created in the present.'
Nothing external can disturb you. You suffer only when you want things to be different from what they are.
People can't be pushed ahead of their own understanding. They are just like seeds waiting to sprout.
Depression, pain, and fear can be gifts. They show you you're living in a story that isn't true for you.
You are fully responsible for yourself. That is where you find your freedom.
'Every stressful moment you experience is a gift that points you to your own freedom.'
The truth is prior to every story. There is no "what should be." There is only what is, just the way it is, right now.
Stop stressing over things you can't change. Instead, focus on what you can change.
Loving What Is Chapters
Chapter One - A Few Basic Principles
Chapter Two - The Great Undoing
Chapter Three - Entering the Dialogues
Chapter Four - Doing The Work on Couples and Family Life
Chapter Five - Deepening Inquiry
Chapter Six - Doing the Work on Work and Money
Chapter Seven - Doing the Work on Self-Judgments
Chapter Eight - Doing the Work with Children
Chapter Nine - Doing The Work on Underlying Beliefs
Chapter Ten - Doing the Work on Any Thought or Situation
Chapter Eleven - Doing the Work on the Body and Addictions
Chapter Twelve - Making Friends with the Worst That Can Happen
Chapter Thirteen - Questions and Answers
Chapter Fourteen - The Work in Your Life
What are some top quotes from Loving What Is?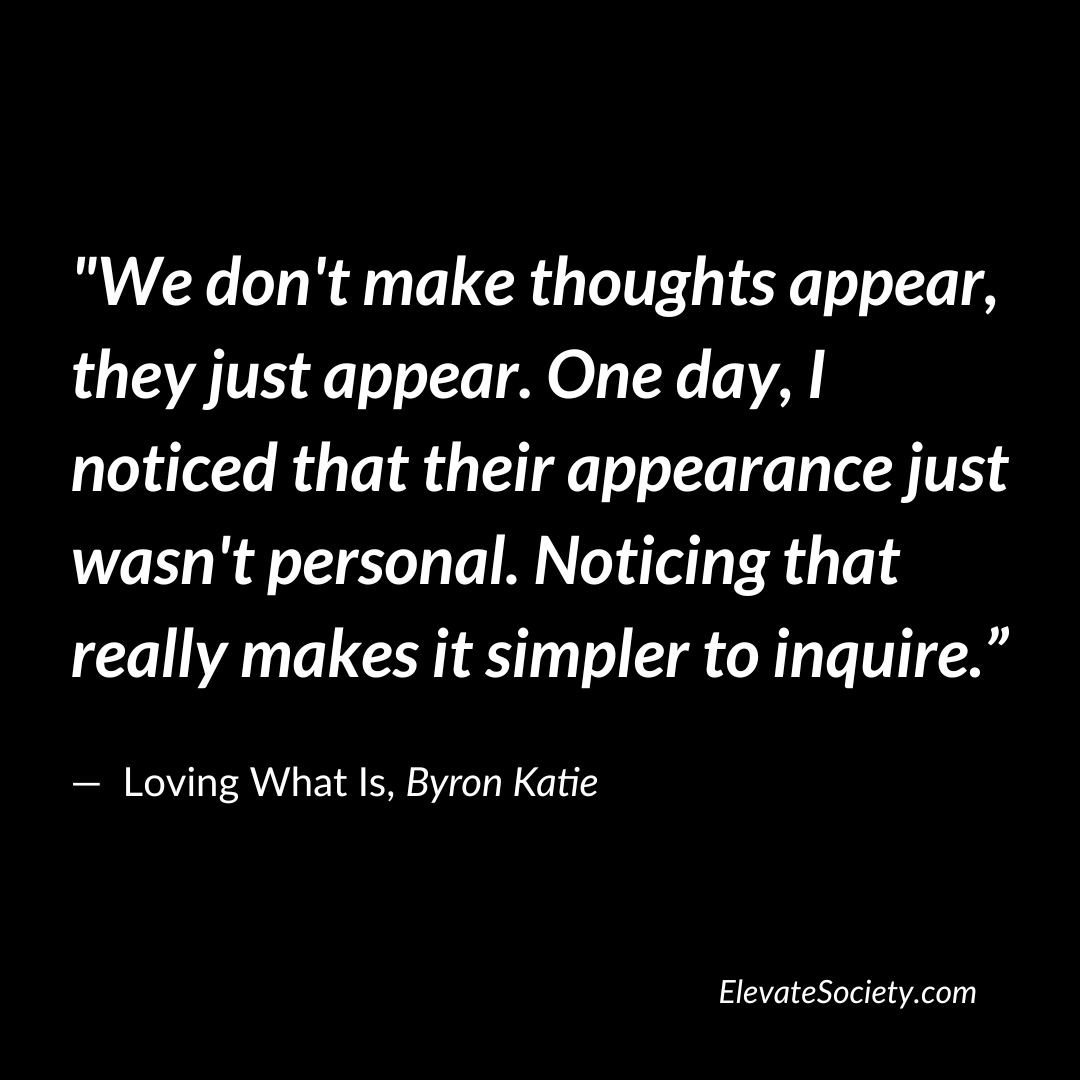 [Favorite Quote]: "We don't make thoughts appear, they just appear. One day, I noticed that their appearance just wasn't personal. Noticing that really makes it simpler to inquire." (Meaning)
"As long as you think that anyone or anything is responsible for your suffering—the situation is hopeless. It means that you are forever in the role of victim, that you're suffering in paradise."
"A thought is harmless unless we believe it. It's not our thoughts, but our attachment to our thoughts, that causes suffering. "

ELEVATE
Free Resource: 1000+ SMART goal ideas to inspire you create your life goals list.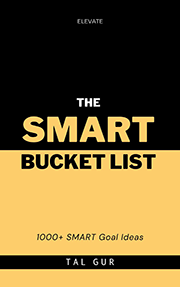 "Isn't it marvelous to discover that you're the one you've been waiting for? That you are your own freedom?"
― Byron Katie, Loving What Is Quotes
What are the 4 questions in the book Loving What Is?
1. Is it True?
2. Can you absolutely know that it's true?
3. How do you react when you think that thought?
4. Who would you be without the thought?
As the author writes, "reality is always kinder than the stories we tell about it." In the final question, you are asked to imagine yourself in the presence of that situation, free from that stressful thought.
* The summary points above have been sourced and summarized from the book, Amazon, and other online publishers. The editor of this summary review made every effort to maintain the accuracy and completeness of any information, including the quotes, chapters, insights, lessons, and key takeaways.
What do critics say?
Here's what one of the prominent reviewers had to say about the book: "Byron Katie's Work is a great blessing for our planet. The root cause of suffering is identification with our thoughts, the 'stories' that are continuously running through our minds. Byron Katie's Work acts like a razor-sharp sword that cuts through that illusion and enables you to know for yourself the timeless essence of your being. Joy, peace, and love emanate from it as your natural state. In Loving What Is, you have the key. Now use it." — Eckhart Tolle, author of The Power of Now
* The summary points above have been concluded from the book and other public sources. The editor of this summary review made every effort to maintain information accuracy, including any published quotes, chapters, or takeaways
Chief Editor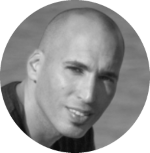 Tal Gur is an author, founder, and impact-driven entrepreneur at heart. After trading his daily grind for a life of his own daring design, he spent a decade pursuing 100 major life goals around the globe. His journey and most recent book, The Art of Fully Living, has led him to found Elevate Society.