The Seat of the Soul: Summary Review & Takeaways
This is a summary review of The Seat of the Soul containing key details about the book.
What is The Seat of the Soul About?
The Seat of the Soul encourages us to become the authority in our own life. The book offers a new way for us to see the world, interact with other people, and understand our own actions and motivations. It shows us how to participate in enlivening their everyday activities and our relationships with meaning and purpose.
Who is the Author of The Seat of the Soul?
Gary Zukav is a bestselling author. He is a graduate of Harvard University and a former U.S. Army Special Forces (Green Beret) officer with Vietnam service. His books have sold millions of copies and are published in twenty-four languages.
What are key takeaways from The Seat of the Soul?
Takeaway #1 Two Types of Power and Two Types of Human
External power is a false power, it's manipulative and controlling, powered by our senses to make us vulnerable. Anything we fear losing whether that be a person, a job, a house, even a deep belief is an external power.
Internal power is our authentic soul power, that place we come from when we act with kindness, love, forgiveness, and clarity, it gives us a zest for life and cannot be taken away.
Five sensory humans are those who let external power control them whilst multisensory humans are those who have come of age spiritually speaking and harness their internal power.
Takeaway #2 Leaving External Power Behind
When operating from a place where external power controls us, we often believe we are powerless. The more we think we are powerless, the more powerless we become sinking into a negative spiral that is difficult to break free from as feelings of resentment, jealousy, and anger become our norm.
But it is possible to switch from a place of external power to operating from soul power, you just have to take back control by practicing the art of non-attachment and by paying careful attention to your intentions.
Explore your innermost thoughts and your most recent actions, do they come from your soul or from a place of external power? Do you operate from love or hate? From anger or understanding? Greed or kindness? Have the courage to explore your thoughts and feelings and recognize where your intentions have not been made consciously. Recognize when you made a choice that was driven by fear, doubt, and insecurity, then recognize when you made a choice that was driven by love and trust – Notice the difference.
Your choices from now on should create authentic power within you so that you don't need to look to or rely upon other people or external factors.
Takeaway #3 Giving Life Meaning & Purpose
Zukav believes everyone was put on this earth to heal their soul no matter their religious beliefs, thoughts, or feelings.
The answer to healing the soul and answering the 'meaning of life' question according to Zukay is to infuse all of our activities with reverence, compassion, and trust so that our lives become joyful and fulfilled and have purpose and meaning. There are no endings, only new beginnings.
Book details
Print length: 256 Pages
Audiobook: 10 hrs and 12 mins
Genre: Spirituality, Nonfiction, Self Help
What are the chapters in The Seat of the Soul?
Chapter One - Evolution
Chapter Two - Karma
Chapter Three - Reverence
Chapter Four - Heart
Chapter Five - Intuition
Chapter Six - Light
Chapter Seven - Intention I
Chapter Eight - Intention II
Chapter Nine - Choice
Chapter Ten - Addiction
Chapter Eleven - Relationships
Chapter Twelve - Souls
Chapter Thirteen - Psychology
Chapter Fourteen - Illusion
Chapter Fifteen - Power
Chapter Sixteen - Trust
What are some good quotes from The Seat of the Soul?
"When the personality comes fully to serve the energy of its soul, that is authentic empowerment."
"What is in one is in the whole, and therefore, ultimately, each soul is responsible for the world."
"Your only choice is whether you wish to have the quest consciously or unconsciously. You can choose through your responses to life's difficulties to engage the full power of your soul."
"If there is not compassion in your heart also for those who abuse and oppress—for those who have no compassion—do you not become like them? Compassion is being moved to and by acts of the heart, to and by the energy of love."

― Gary Zukav - The Seat of the Soul Quotes
What do critics say?
Here's what one of the prominent reviewers had to say about the book: "How remarkable — to find that one of our finest interpreters of frontier science is equally conversant with the human spirit. This augurs well for our times." — Brian Weiss, M.D.
* The summary points above have been concluded from the book and other public sources. The editor of this summary review made every effort to maintain information accuracy, including any published quotes, chapters, or takeaways
Chief Editor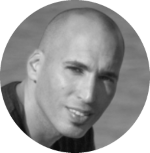 Tal Gur is an author, founder, and impact-driven entrepreneur at heart. After trading his daily grind for a life of his own daring design, he spent a decade pursuing 100 major life goals around the globe. His journey and most recent book, The Art of Fully Living, has led him to found Elevate Society.