The Power of Decision: Summary Review & Takeaways
This is a summary review of The Power of Decision containing key details about the book.
What is The Power of Decision About?
The Power of Decision is a book about developing a habit of making better decisions, which means living a better life. This book provides specific steps to shift the balance of decision-making power in your favor and brings to light the constant, ever-present power of will to change a situation- and yourself for the better.
Who is the Author of The Power of Decision?
Raymond Charles Barker was a leader and author in the New Thought spiritual movement and, specifically, in Religious Science.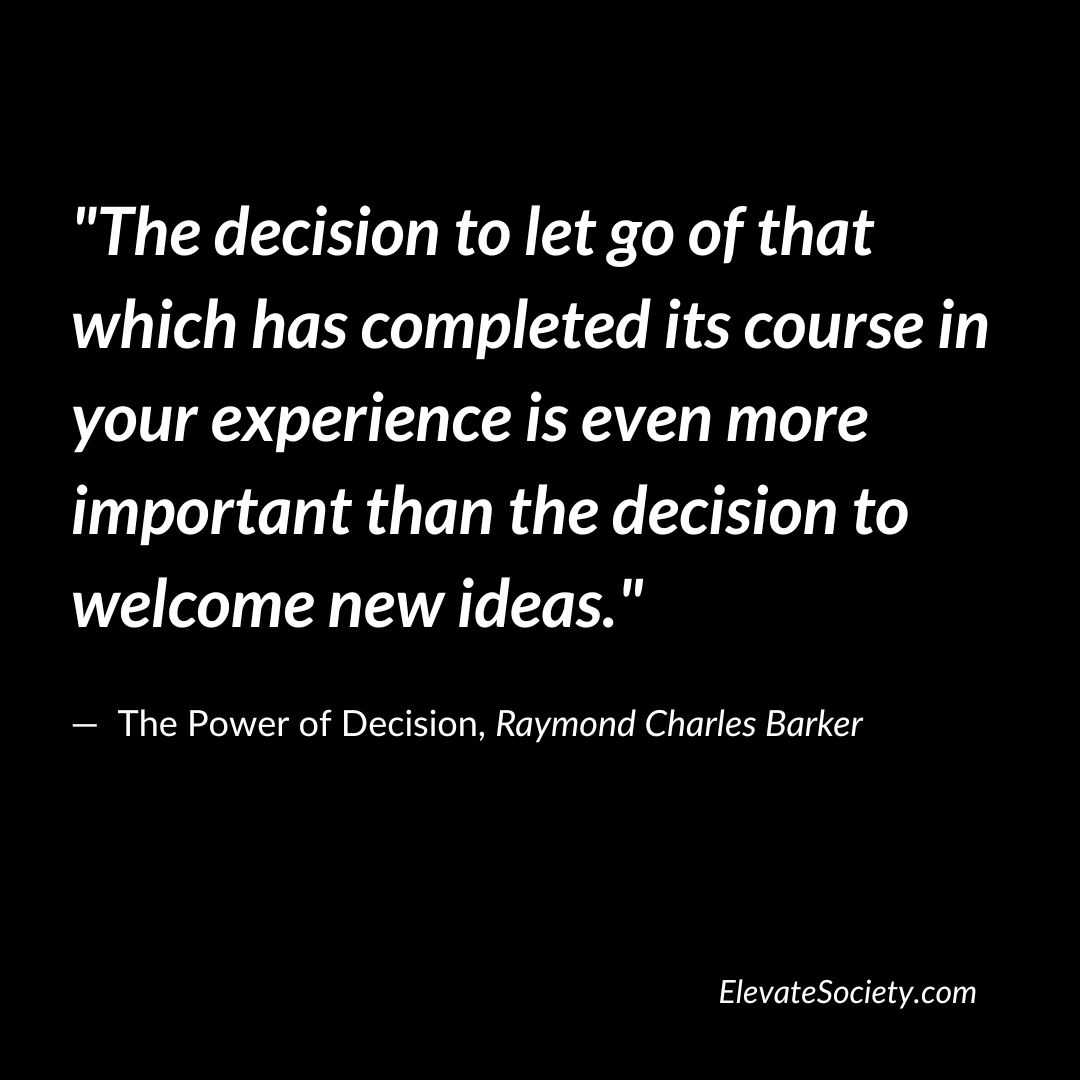 [Favorite Quote]: "The decision to let go of that which has completed its course in your experience is even more important than the decision to welcome new ideas." (Meaning)
What are key takeaways from The Power of Decision?
Takeaway #1 The Grand Utopia – No Idea Is Too Big
Once upon a time cars and planes were unthinkable. The thought of the radio, TV, and the internet were implausible. If everyone who ever had an inspired idea followed it, rather than allowing their fears and doubts to creep in and stop them taking action, we would live in a grand utopia --What the mind can conceive, man can achieve.
Takeaway #2 Making The Decision and Committing To It
The word 'decide' comes from 2 Latin words meaning 'to cut off'. Therefore, making a decision means cutting off other opinions and committing to one.
Until you commit to something fully, there's always a lingering feeling of hesitancy. You wonder how you would make the idea happen and your unconscious mind pulls up 101 reasons to dismiss the idea and return to safety. This kills countless ideas and plans before they've been given the chance to flourish. The moment you make the decision to fully commit, despite not knowing all of the how's, divine intelligence intervenes and things suddenly fall into place.
Takeaway #3 Believing In Yourself
Making or not making decisions impacts every area of our life and those people who describe themselves as indecisive are prone to failure.
Deep down, you often know what decision you need to make but you'll pretend you don't because that generally makes life easier, you can just cruise along quietly without the pain, drama, or fear of failure – or even fear of success.
How do you perceive yourself? People with a low self image cannot go beyond that, meaning they won't get to the place of making the decision to trust in themselves and commit and therefore be able to move forward with their inspired idea. In this case, a shift in mindset is needed.
Get in control of your negative thoughts and banish the guilt of past errors and failures as they don't serve you, you cannot think negative thoughts yet receive positive things in your life – You reap what you sow!
Book details
Print length: 165 Pages
Audiobook: 6 hrs and 12 mins
Genre: Self Help, Nonfiction, Personal Development
What are the chapters in The Power of Decision?
Chapter One - The Intelligence Factor
Chapter Two - Indecision
Chapter Three - Decision
Chapter Four - Decide to Be Happy
Chapter Five - Decide to Live Richly
Chapter Six - Decide to be Healthy
Chapter Seven - Decide to Be Creative
Chapter Eight - Decisions, Decisions, Decisions
What are some of the main summary points from the book?
Here are some key summary points from the book:
The Power of Choice: The book likely emphasizes the significance of recognizing and embracing the power of choice. Our decisions shape our lives, and by taking control of our choices, we can determine the direction and outcomes of our lives.
Responsibility: The book might highlight the idea that we are responsible for our decisions and their consequences. It encourages readers to take ownership of their choices and understand that they have the power to change their circumstances through conscious decision-making.
Mindset and Beliefs: The book may emphasize the role of mindset and beliefs in decision-making. It might explore how our thoughts, attitudes, and beliefs influence the choices we make and ultimately impact our lives. By cultivating positive and empowering beliefs, we can make decisions that align with our goals and aspirations.
Overcoming Fear and Doubt: It is likely that the book addresses the importance of overcoming fear and doubt when making decisions. Fear and doubt can hinder our ability to make choices that align with our true desires. By developing self-confidence and trust in our decision-making abilities, we can overcome these obstacles and make choices that lead to personal growth and fulfillment.
Taking Action: The book might emphasize the importance of taking action on decisions. Making a decision is just the first step; it is equally important to follow through with action. By taking decisive action, we can bring our decisions to life and manifest the desired outcomes.
Learning from Mistakes: The book may highlight the idea that mistakes and failures are an inherent part of decision-making. It encourages readers to view setbacks as learning opportunities and to adapt their decision-making process based on the lessons learned. By embracing a growth mindset, we can refine our decision-making skills over time.
What is a good quote from The Power of Decision?
"You are not the victim of the world, but rather the master of your own destiny. It is your choices and decisions that determine your destiny."
― Raymond Charles Barker, The Power of Decision Quotes
* The summary points above have been concluded from the book and other public sources. The editor of this summary review made every effort to maintain information accuracy, including any published quotes, chapters, or takeaways
Chief Editor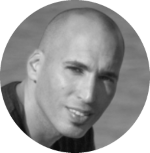 Tal Gur is an author, founder, and impact-driven entrepreneur at heart. After trading his daily grind for a life of his own daring design, he spent a decade pursuing 100 major life goals around the globe. His journey and most recent book, The Art of Fully Living, has led him to found Elevate Society.