It's this time of year again… time to reflect on the past year, turn a new page, and set new intentions for 2019.
If you've been following my journey for a while you'll know that every year, around the holiday season, I pick one primary focus for the upcoming 12 months. This simple yearly ritual allows me to immerse myself in a chosen area and as a result of it, extract more wisdom and growth.
But first, let's reflect on some of my lessons from the past year, shall we?
2018: A Second Wake-Up Call
If I thought last year was a "wake-up call year", enduring a near-death snakebite experience and emerging into a new life phase, then 2018 came along and, once again, altered my path.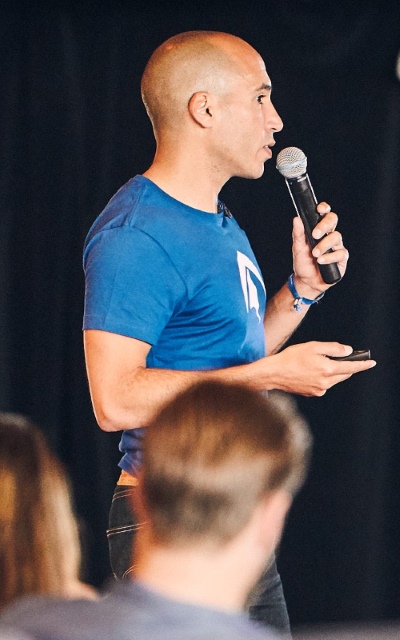 The year started on a promising note, with my newly released book topping the Amazon bestseller list and reaching 150+ positive reviews. I've been also getting invited to speak about my 100 goals and the Art of Fully Living at a number of European conferences, such as Freedom X Fest in Spain, DNX in Portugal, and Nomad Cruise across the Mediterranean.
Spreading a message of empowerment, while connecting with like-minded people, seemed to be a movement in the right direction and, in many ways, a continuity of the previous years.
But then, as it often does, life decided to throw me another curveball: Once again, I faced another unexpected snake experience. This time, not one, but three snakes nearly bit me… Miraculously, all three snakes appeared within 24 hours - one after another - almost exactly one year after my previous snakebite encounter.
This time, I could not let it pass as a coincidence. I took these new snake encounters as a message for me. It was time to make a much deeper mindset shift.
Shifting into Service
"You can't die, you only gave 10% to life", said one voice.
"10%? No way, I gave way more than than 10%", continued another voice.
These were the two voices in my head at the height of my near-death snakebite experience. Ultimately, I believe they decoded a message the snake had for me:
Give back. Way more than you think you can...
Intuitively, I already knew this even before my first snake encounter. In fact, I set giving back and service as themes for my next stage of life but my words and actions were not aligned - I was still very much focused on my own personal success. In many respects, the snake served as a deep, bittersweet reminder to grow and shift into a more service-minded individual and leader.
In mythology, snakes are symbols of rebirth and renewal, shedding their skin to achieve transformation, continuously emerging as newer versions of their former selves. I knew that I, too, have to shed my skin. I could not afford to fall victim to myself and my own little bubble.
Laying a Foundation
Often, when a new vision is emerging, the first inclination is to pursue it fast and hard. However, throughout my journey, I have learned that this approach doesn't work so well for big shifts.
To quote Einstein, "Problems cannot be solved with the same mind set that created them." Similar to how large buildings require strong foundational structure, my new vision requires a strong and steady foundation, too.
So, to take strides in my journey toward giving back from abundance, I started with my inner-circle – family, friends, and those who work with me on a day-to-day basis.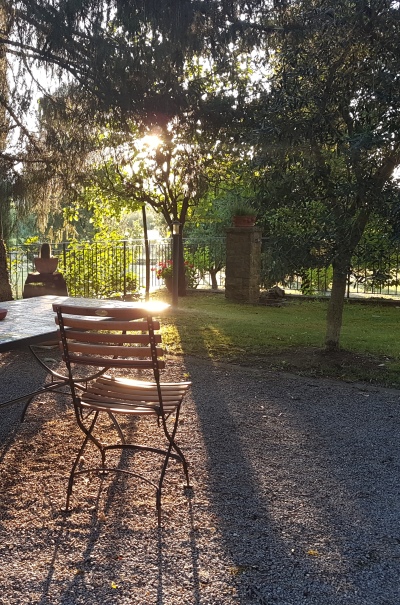 As a first foundational step, immediately after my three snakes encounter, I booked a flight to Tuscany, rented a large villa for a month, and invited my parents and close friends to join me. I needed a place in nature where change, insights and creativity can happen naturally and effortlessly.
This intuitive decision proved to be an inspired choice. The whole Tuscany experience was an incredible gift both for me and for everyone who joined. I was able to realign, renew my spirit, and give a truly memorable experience to my beloved family .
Then, without much planning, my Tuscany visit turned into a summer-long roadtrip adventure, driving across Italy, Spain and the coast of Portugal, meeting friends, speaking at conferences, stepping more and more into the world, and leaving behind pieces of my older self.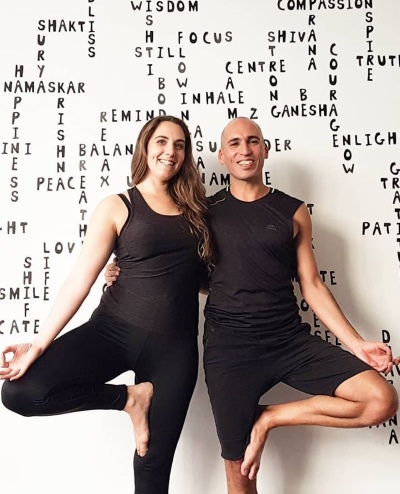 At the end of the summer, I felt a genuine sense of aliveness. I felt like I was able to surrender more easily to the stillness, thus feeling increasingly peaceful and joyous.
My initial plan was to go to Thailand for the same annual business conference I've been attending for years, but a shift had occurred within me. I did not have the same drive for growing my online businesses for the sake of growing them. It was as if I became more conscious of my choices, the effect they have, and the role I could play in this world.
I wrestled with my decision for weeks, until one day it just all suddenly made sense. It was time to move on. So, instead of the business conference, I shortened my trip to Thailand and flew once again to my beloved Bali for the remaining part of the year. I felt I needed a higher level of integration and knew Ubud, the spiritual heart and soul of the island, would be an ideal venue.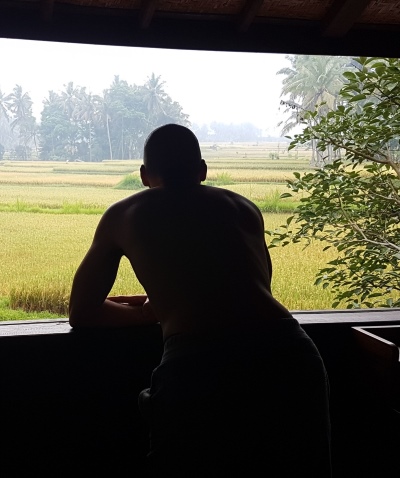 As soon as I got to Ubud, I immediately felt at peace. It was my third time in Bali, but first time to actually be immersed in the local scene, far from the travelers hub. The vibes of everyone radiated calmness, kindness and that sense of selflessness that only comes from within.
Within a few short weeks I was feeling so incredibly peaceful and calm, yet so vibrant and alive – a peaceful warrior, you could say. I knew the environment, the culture, and the Balinese people with their selfless nature had something to do with it. A seed had been planted.
Which brings me to 2019
2019: My Year of selflessness
If there's one thing I've learned over a decade of pursuit is that true fulfillment is the result of contributing to the fulfillment and welfare of others, in which our own fulfillment and welfare are included. In other words, living and being of service to a life much bigger than our own.
Similarly, true security is not found in achievement, status, or material possessions, but in a loving and trusting relationship with ourselves, with our extended circles, and ultimately, with life. This is where I believe most of the Un-learning needs to take place.
As human beings, we are all ego centered to some extent. We are conditioned to believe that securing the outer comforts of life will give us enduring joy and lasting fulfillment. Where in reality, everything is impermanent and transient. The only changeless in life is change itself, as the ancient saying goes.
As such, how we relate to life and everything that is part of it (including ourselves) takes on great importance. If we over identify with our persona, grasp for pleasurable outcomes, and fall victims to the restless egoic mind, we'll miss out on life, in the truest sense of the word.
On the other hand, if we embrace what is, let go of what was, and become more selfless (literally) and service driven with our actions, then contentment and fulfillment will be the natural rewards.
It sounds simple, but not always easy to integrate. The secret, I believe, lay in achieving integration in small steps. Success of each step would create an ever-growing and continuous spiral effect.
Integrating selflessness
The Oxford English dictionary defines integration as "combining one thing with another so that they become a whole." The word stems from the Latin word integrare, which means "make whole." Interestingly enough, it also means "renew, begin again."
In many ways, integration and "making whole" is what I was intuitively doing and cultivating since the completion of my 100-life goals journey. I took everything I learned about myself, my so called "failures", my needs and wants, and poured it into The Art of Fully Living. Service through Empowerment was my new theme.
However, there was one small flaw in the plan: I was not honoring (enough) the Unleaning process and surrendering part that are so vital in becoming. As mentioned before, I was still very much focused on personal achievement to affirm my contribution in this world, which mainly derived from an increasing need for (false) security.
Now, there's nothing wrong in personal achievement. As a matter of fact. more often than not, it's a necessary component in our growth journey. But achievement alone is not sufficient for true and lasting fulfillment.
So, in 2019, I am going to make a conscious effort and integrate selflessness in wide spectrum of my life. Side note: this does not mean I'm going to neglect myself. On the contrary, my being is part of the whole and as such is inseparable from what is.
A side note: integrating selflessness does not mean I'm going to neglect myself. On the contrary, my being is part of the whole and, as such, is inseparable from what is.
2019: My Year of Conscious Creation
To integrate selflessness, I'll first need a strong foundation so I can have a healthy transition from a "ME to WE" mindset. Once the foundation is solidly built, the real work begins.
Therefore, my focus this year is going to be on becoming even more conscious of what I am doing and putting out there in the world. 2019 is going to be my year of conscious creation. It means creating from alignment and in a way that supports all creation.
To help me in this mission, here are a few key rituals I will be focusing on this year:
Daily Meditation - I've been meditating and practicing yoga for years, but every once in awhile, I would get "too busy" and fall off. In the past few months, however, I've finally found a bigger Why and a deep practice that I've been able to stick to. Since then, meditating first thing every morning has had compounding effects, positively impacting every aspect of my life. Besides the mental clarity, it has given rise to deep insights about true selfless nature. My intention is to make this deep insight the foundation I stand on.
Weekly Self-Reflection - Similar to meditation, self-reflection is a powerful tool to connect with our true nature. My intention, therefore, is to immerse myself in self-reflection exercises each and every weekend. It is something I've been doing for my entire life, but this time, I'm choosing to do it more consistently, on weekly basis.
Monthly Selfless Giving - This is going to be one of my main action items and primary growth area for the year. I'm committing myself to monthly Kiva giving (If you have not heard of Kiva, it is a microfinance organization that facilitates small loans to entrepreneurs around the world with the goal of alleviating poverty)
Ongoing Awareness - My main aim is to keep bringing awareness to the interconnectedness of all things, seeing everything and everyone as mirrors, and therefore teachers.
Besides the above commitments, I'm going to flow with life and let inspiration guide me. I've already committed to spend more time in Bali, where a lot of integration can take place. Seems like it's going to be an interesting year ahead!
Wherever you are and whatever your plans are for the New Year, I wish you blessings of joy on your journey.
Tal Gur
***
* If you're looking for more inspiration to help you on your personal development journey, you may want to check out my extensive list of SMART goals. This page is packed with thousands of different goal ideas that can help you set new aspirations and reach higher heights in your life. Personally, this page helped me to create my own 100 life goals list, which I pursued for over a decade.
Chief Editor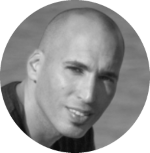 Tal Gur is an author, founder, and impact-driven entrepreneur at heart. After trading his daily grind for a life of his own daring design, he spent a decade pursuing 100 major life goals around the globe. His journey and most recent book, The Art of Fully Living, has led him to found Elevate Society.