A word after a word after a word is power.
What's the meaning of this quote?
Quote Meaning: This quote delves into the profound influence that words hold within our lives, both in shaping our individual narratives and in constructing the world around us. Every single word that we speak, write, or think carries a certain weight and meaning, and when these words are strung together, they form sentences, paragraphs, and ultimately stories that possess immense power. This power can take the form of shaping perceptions, influencing decisions, inspiring emotions, or even sparking revolutions. The continuous progression of 'a word after a word after a word' highlights the perpetual nature of this power and the infinite possibilities it can create. Our language is not just a medium of communication; it's a tool of transformation. It's the bedrock upon which we build relationships, express our thoughts, share our experiences, and voice our dreams. Therefore, the more carefully we choose our words, the more effectively we can wield their power.
Who said the quote?
The quote "A word after a word after a word is power." was said by Margaret Atwood (Bio / Quotes). Margaret Atwood is a Canadian author and poet who is known for her works of speculative fiction, including "The Handmaid's Tale" and "Oryx and Crake.
Chief Editor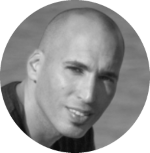 Tal Gur is an author, founder, and impact-driven entrepreneur at heart. After trading his daily grind for a life of his own daring design, he spent a decade pursuing 100 major life goals around the globe. His journey and most recent book, The Art of Fully Living, has led him to found Elevate Society.