49 Famous Quotes by Margaret Atwood
Margaret Atwood is a Canadian author and poet who is known for her works of speculative fiction, including "The Handmaid's Tale" and "Oryx and Crake." Her writing explores themes of power, gender, and environmentalism, and her work has had a significant impact on the development of modern literature. Atwood's legacy as a writer and thinker continues to inspire readers and writers around the world. (Margaret Atwood Biography).
Margaret Atwood Famous Quotes

ELEVATE
Free Resource: A step-by-step blueprint to help you set and realize big dreams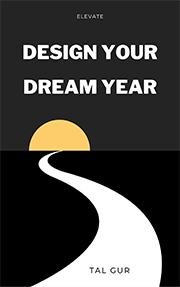 1. "In the spring, at the end of the day, you should smell like dirt."
2. "Optimism means better than reality; pessimism means worse than reality. I'm a realist."
3. "Reading and writing, like everything else, improve with practice. And, of course, if there are no young readers and writers, there will shortly be no older ones. Literacy will be dead, and democracy - which many believe goes hand in hand with it - will be dead as well."
4. "Speculative fiction encompasses that which we could actually do. Sci-fi is that which we're probably not going to see."
5. "Another belief of mine; that everyone else my age is an adult, whereas I am merely in disguise."
6. "If social stability goes pear-shaped, you have a choice between anarchy and dictatorship. Most people will opt for more security, even if they have to give up some personal freedom."
7. "The Eskimos had fifty-two names for snow because it was important to them: there ought to be as many for love"
8. "Every aspect of human technology has a dark side, including the bow and arrow."
9. "Heroes need monsters to establish their heroic credentials. You need something scary to overcome."
10. "Myths can't be translated as they did in their ancient soil. We can only find our own meaning in our own time."
11. "You're never going to kill storytelling, because it's built into the human plan. We come with it."
12. "You will always have partial points of view, and you'll always have the story behind the story that hasn't come out yet. And any form of journalism you're involved with is going to be up against a biased viewpoint and partial knowledge."

ELEVATE
Free Resource: 1000+ SMART goal ideas to inspire you create your life goals list.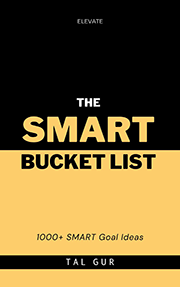 13. "I hope that people will finally come to realize that there is only one 'race' - the human race - and that we are all members of it."
14. "A voice is a human gift; it should be cherished and used, to utter fully human speech as possible. Powerlessness and silence go together."
15. "Our problem right now is that we're so specialized that if the lights go out, there are a huge number of people who are not going to know what to do. But within every dystopia there's a little utopia"
16. "I grew up in the north woods of Canada. You had to know certain things about survival. Wilderness survival courses weren't very formalized when I was growing up, but I was taught certain things about what to do if I got lost in the woods."
17. "We still think of a powerful man as a born leader and a powerful woman as an anomaly."
18. "I was once a graduate student in Victorian literature, and I believe as the Victorian novelists did, that a novel isn't simply a vehicle for private expression, but that it also exists for social examination. I firmly believe this."
19. "I'm a strict, strict agnostic. It's very different from a casual, 'I don't know.' It's that you cannot present as knowledge something that is not knowledge. You can present it as faith, you can present it as belief, but you can't present it as fact."
20. "Popular art is the dream of society; it does not examine itself."
21. "Social media is called social media for a reason. It lends itself to sharing rather than horn-tooting."
22. "Gardening is not a rational act."
23. "There's a difference between describing and evoking something. You can describe something and be quite clinical about it. To evoke it, you call it up in the reader. That's what writers do when they're good."
24. "War is what happens when language fails."

ELEVATE
Free Resource: A step-by-step process for a better relationship with social media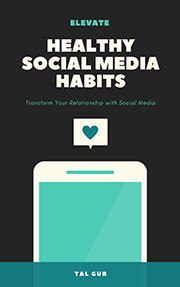 25. "If the national mental illness of the United States is megalomania, that of Canada is paranoid schizophrenia."
26. "A word after a word after a word is power."
27. "There may not be one Truth - there may be several truths - but saying that is not to say that reality doesn't exist."
28. "People use technology only to mean digital technology. Technology is actually everything we make."
29. "'1984' is not a wonder tale. Not only could it happen, but it has happened, but under different names."
30. "When I am writing fiction, I believe I am much better organized, more methodical - one has to be when writing a novel. Writing poetry is a state of free float."
31. "Never pray for justice, because you might get some."
32. "Science is a tool, and we invent tools to do things we want. It's a question of how those tools are used by people."
33. "Vampires get the joy of flying around and living forever, werewolves get the joy of animal spirits. But zombies, they're not rich, or aristocratic, they shuffle around. They're a group phenomenon, they're not very fast, they're quite sickly. So what's the pleasure of being one?"
34. "I've never bought into any sort of hard and fast, this-box/that-box characterization. People are individuals. Yes, they may be expected to be a particular way. But that doesn't mean they're going to be that way."
35. "An eye for an eye only leads to more blindness."
36. "The genesis of a poem for me is usually a cluster of words. The only good metaphor I can think of is a scientific one: dipping a thread into a supersaturated solution to induce crystal formation. I don't think I solve problems in my poetry; I think I uncover the problems."
37. "If I waited for perfection... I would never write a word."
38. "The thing about delirium is you think it's great, but it actually isn't."
39. "This above all, to refuse to be a victim."
40. "You quickly find, when you are a hand-reader as I am, that nothing interests people so much as themselves."
41. "Canada was built on dead beavers."
42. "When you're writing a novel, you don't want the reader to come out of it voting yes or no to some question. Life is more complicated than that. Reality simply consists of different points of view."
43. "Some of our earliest writing, in cuneiform, was about who owes what."
44. "The answers you get from literature depend on the questions you pose."
45. "If you're waiting for the perfect moment, you'll never write a thing because it will never arrive. I have no routine. I have no foolproof anything. There's nothing foolproof."
46. "Science never makes things that do not have to do with what we feel, by which I mean what we want and what we fear."
47. "When things are really dismal, you can laugh, or you can cave in completely."
48. "All fiction is about people, unless it's about rabbits pretending to be people. It's all essentially characters in action, which means characters moving through time and changes taking place, and that's what we call 'the plot'."
49. "If one of the arguments against eating meat is to do with cruelty and animal intelligence, then lab meat avoids that. There's also the environmental argument for it."
― Margaret Atwood Quotes
* Want to explore more inspiring quotes and their meanings? Head over to this quotes page and discover a treasure trove of motivational phrases.
Chief Editor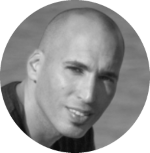 Tal Gur is an author, founder, and impact-driven entrepreneur at heart. After trading his daily grind for a life of his own daring design, he spent a decade pursuing 100 major life goals around the globe. His journey and most recent book, The Art of Fully Living, has led him to found Elevate Society.