Never pray for justice, because you might get some.
What's the meaning of this quote?
Quote Meaning: This quote is a cautionary tale about the double-edged sword of justice. At face value, justice seems like an overwhelmingly positive concept – it's about fairness, equity, and the rewarding or punishing of actions according to their merit or detriment. However, this quote is hinting at a more nuanced understanding. It suggests that when we ask for justice, we should be prepared to face it ourselves. We all have shortcomings and mistakes, and while we might be quick to demand justice for others, we might not be as comfortable when that same justice is applied to our actions. Essentially, it's a reminder that justice is impartial. If we're praying for justice in the world, we have to be ready to accept it in our own lives, too. It's a call for self-reflection and honesty with oneself, reminding us that before demanding justice, we should ensure we ourselves are just.
Who said the quote?
The quote "Never pray for justice, because you might get some." was said by Margaret Atwood (Bio / Quotes). Margaret Atwood is a Canadian author and poet who is known for her works of speculative fiction, including "The Handmaid's Tale" and "Oryx and Crake.
Chief Editor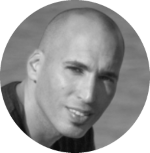 Tal Gur is an author, founder, and impact-driven entrepreneur at heart. After trading his daily grind for a life of his own daring design, he spent a decade pursuing 100 major life goals around the globe. His journey and most recent book, The Art of Fully Living, has led him to found Elevate Society.