Margaret Atwood Biography
Margaret Atwood is a Canadian novelist, poet, and literary critic. She was born on November 18, 1939, in Ottawa, Canada, and grew up in northern Ontario and Quebec. She began writing in her teens and published her first book of poetry, "Double Persephone," in 1961.
Atwood is best known for her novels, which often explore themes of gender, power, and the natural world. Some of her most famous works include "The Handmaid's Tale" (1985), "Cat's Eye" (1988), and "The Blind Assassin" (2000). "The Handmaid's Tale" was adapted into a successful TV series and won multiple awards.

ELEVATE
Free Resource: A step-by-step blueprint to help you set and realize big dreams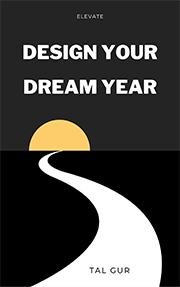 In addition to her novels, Atwood has also written poetry, short stories, and nonfiction. She has won numerous awards for her work, including the Booker Prize and the Governor General's Literary Award. Atwood is also known for her activism, particularly in the areas of environmentalism, feminism, and freedom of expression.
Atwood continues to be active in the literary world, publishing her latest novel "The Testaments" in 2019, which was a sequel to "The Handmaid's Tale" and it was awarded the Booker Prize.
Margaret Atwood Fast Facts
* Margaret Atwood is a Canadian author, poet, and literary critic, born in 1939.
* She is considered one of the most important feminist writers of the 20th century and is known for her works of speculative fiction and literary fiction.
* Some of her most famous books are "The Handmaid's Tale" (1985), "Cat's Eye" (1988), "The Robber Bride" (1993), "Alias Grace" (1996), and "The Testaments" (2019)
* "The Handmaid's Tale" is a dystopian novel set in a near-future United States in which a totalitarian theocracy has overthrown the government and subjugated women, it won the Governor General's Award and was nominated for the Booker Prize.
* The novel was adapted into a critically acclaimed TV series in 2017, it has been widely read and discussed as a commentary on the political and social climate of the United States.
* Atwood is also a respected poet and has published several collections of poetry, including "The Circle Game" (1964) and "Two-Headed Poems" (1978).
* She has also written non-fiction, including "Survival: A Thematic Guide to Canadian Literature" (1972)
* Atwood has received numerous honors and awards for her contributions to literature, including the Booker Prize, the Governor General's Award, and the Arthur C. Clarke Award.
* She was made a Member of the Order of Canada in 1981 and was promoted to Officer in 2001 and Companion in 2019.
* In 2017, she was inducted into the Royal Society of Canada.
* Atwood is also a well-known environmental and social activist and has been involved in various causes such as human rights and climate change.
Margaret Atwood Top Quotes
"In the spring, at the end of the day, you should smell like dirt." (Meaning)
"Optimism means better than reality; pessimism means worse than reality. I'm a realist." (Meaning)
"Reading and writing, like everything else, improve with practice. And, of course, if there are no young readers and writers, there will shortly be no older ones. Literacy will be dead, and democracy - which many believe goes hand in hand with it - will be dead as well."
"Speculative fiction encompasses that which we could actually do. Sci-fi is that which we're probably not going to see."
"Everyone else my age is an adult, whereas I am merely in disguise."
"If social stability goes pear-shaped, you have a choice between anarchy and dictatorship. Most people will opt for more security, even if they have to give up some personal freedom."
"The Eskimos had fifty-two names for snow because it was important to them: there ought to be as many for love." (Meaning)
"Every aspect of human technology has a dark side, including the bow and arrow." (Meaning)
"Heroes need monsters to establish their heroic credentials. You need something scary to overcome." (Meaning)

ELEVATE
Free Resource: 1000+ SMART goal ideas to inspire you create your life goals list.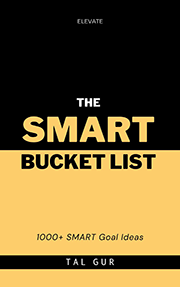 "Myths can't be translated as they did in their ancient soil. We can only find our own meaning in our own time." (Meaning)
"You're never going to kill storytelling, because it's built into the human plan. We come with it." (Meaning)
"There is only one 'race' - the human race - and that we are all members of it." (Meaning)
"We still think of a powerful man as a born leader and a powerful woman as an anomaly." (Meaning)
"Popular art is the dream of society; it does not examine itself." (Meaning)
"War is what happens when language fails." (Meaning)
"A word after a word after a word is power." (Meaning)
"There may not be one Truth - there may be several truths - but saying that is not to say that reality doesn't exist." (Meaning)
"People use technology only to mean digital technology. Technology is actually everything we make." (Meaning)
"Never pray for justice, because you might get some." (Meaning)
"Science is a tool, and we invent tools to do things we want. It's a question of how those tools are used by people." (Meaning)
"An eye for an eye only leads to more blindness." (Meaning)

ELEVATE
Free Resource: A step-by-step process for a better relationship with social media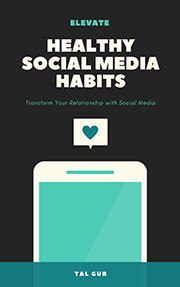 "If I waited for perfection... I would never write a word." (Meaning)
***
* The editor of this short biography made every effort to maintain information accuracy, including any quotes, facts, or key life events. If you're looking to expand your personal development, I recommend exploring other people's life stories and gaining inspiration from my collection of inspiring quotes. Exposing yourself to different perspectives can broaden your worldview and help you with your personal growth.
Chief Editor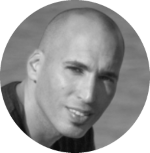 Tal Gur is an author, founder, and impact-driven entrepreneur at heart. After trading his daily grind for a life of his own daring design, he spent a decade pursuing 100 major life goals around the globe. His journey and most recent book, The Art of Fully Living, has led him to found Elevate Society.