Popular art is the dream of society; it does not examine itself.
What's the meaning of this quote?
Quote Meaning: This quote suggests that popular art, in its broadest sense, is a reflection of the collective aspirations, ideals, and fantasies of a society. It's a mirror held up to our shared dreams, but not necessarily our shared realities. This kind of art, whether it's music, cinema, or visual art, tends to be widely accepted and loved because it resonates with the masses, offering an escape, a dream, or a unifying message that binds us together. It might romanticize, idealize, or simplify the world, but it rarely self-scrutinizes. The quote implies that popular art often avoids confronting its own biases, shortcomings, or the uncomfortable truths about the society it represents. It doesn't typically question its own assumptions, narratives, or the status quo, because doing so might challenge its broad appeal. It's a dream we all share, but like many dreams, it's not always an accurate reflection of who we are.
Who said the quote?
The quote "Popular art is the dream of society; it does not examine itself." was said by Margaret Atwood (Bio / Quotes). Margaret Atwood is a Canadian author and poet who is known for her works of speculative fiction, including "The Handmaid's Tale" and "Oryx and Crake.
Chief Editor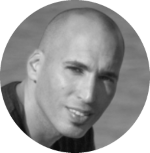 Tal Gur is an author, founder, and impact-driven entrepreneur at heart. After trading his daily grind for a life of his own daring design, he spent a decade pursuing 100 major life goals around the globe. His journey and most recent book, The Art of Fully Living, has led him to found Elevate Society.