We still think of a powerful man as a born leader and a powerful woman as an anomaly.
What's the meaning of this quote?
Quote Meaning: The quote is a pointed critique of society's ingrained gender biases, especially in relation to positions of power and leadership. Even as we've made considerable strides toward gender equality, many societal norms and stereotypes persist. In many cultures and societies, power and leadership are traditionally associated with masculinity. Men in power are often seen as "natural" or "born" leaders — it's expected and considered normal. However, when a woman rises to a position of power, she's often viewed as an outlier, an exception to the rule, or an "anomaly." This perception stems from deeply rooted gender stereotypes that view women as inherently less suited to leadership. They are not seen as the norm but rather an aberration to the traditional power structure. This quote challenges us to question and confront these biases, pushing us to reassess our views and perceptions about leadership and power. It urges us to accept and embrace women in positions of power not as anomalies, but as equally potential leaders as men, debunking the outdated concept of leadership being a birthright of one gender.
Who said the quote?
The quote "We still think of a powerful man as a born leader and a powerful woman as an anomaly." was said by Margaret Atwood (Bio / Quotes). Margaret Atwood is a Canadian author and poet who is known for her works of speculative fiction, including "The Handmaid's Tale" and "Oryx and Crake.
Chief Editor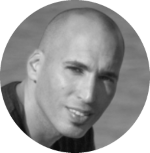 Tal Gur is an author, founder, and impact-driven entrepreneur at heart. After trading his daily grind for a life of his own daring design, he spent a decade pursuing 100 major life goals around the globe. His journey and most recent book, The Art of Fully Living, has led him to found Elevate Society.