There is only one 'race' – the human race – and that we are all members of it.
What's the meaning of this quote?
Quote Meaning: The quote is an essential reminder of the intrinsic unity and equality of all human beings, regardless of superficial differences like skin color, nationality, or cultural background. At its core, it emphasizes the idea of oneness and interconnectedness of all humans. It's a powerful affirmation against the artificially constructed social categories of race that often promote division and prejudice. The quote urges us to transcend these societal constructs and view humanity through a broader lens, one that doesn't distinguish or discriminate based on racial or ethnic lines. It implores us to recognize our shared humanity, our common evolutionary heritage, and our united destiny. It's a call for empathy, understanding, and solidarity among all people, promoting the notion that the collective strength and progress of the human race is reliant on the recognition of our shared identity and interconnectedness.
Who said the quote?
The quote "There is only one 'race' - the human race - and that we are all members of it." was said by Margaret Atwood (Bio / Quotes). Margaret Atwood is a Canadian author and poet who is known for her works of speculative fiction, including "The Handmaid's Tale" and "Oryx and Crake.
Chief Editor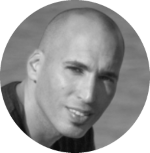 Tal Gur is an author, founder, and impact-driven entrepreneur at heart. After trading his daily grind for a life of his own daring design, he spent a decade pursuing 100 major life goals around the globe. His journey and most recent book, The Art of Fully Living, has led him to found Elevate Society.