If I waited for perfection… I would never write a word.
What's the meaning of this quote?
Quote Meaning: This quote speaks to the common struggle of perfectionism and the paralyzing effect it can have on our actions and creativity. It suggests that waiting for perfection before taking action can hinder progress and prevent us from pursuing our goals and passions.
Perfectionism often stems from a fear of making mistakes or falling short of our own high standards. We may hesitate to start or complete tasks because we believe they must be flawless or ideal. However, this quote challenges that mindset by highlighting the potential stagnation that comes with waiting for perfection.

ELEVATE
Free Resource: A step-by-step blueprint to help you set and realize big dreams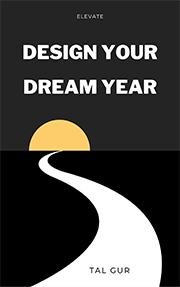 By acknowledging that waiting for perfection would result in never taking action, the quote encourages us to embrace imperfection and recognize that progress is made through iteration, learning, and growth. It reminds us that taking imperfect action is more valuable than waiting indefinitely for flawless execution.
The quote emphasizes the importance of embracing the process and allowing ourselves to learn and improve along the way. It suggests that the act of doing and creating, even with imperfections, is essential for growth and development.
In many endeavors, whether it be writing, art, entrepreneurship, or personal growth, it is through action and practice that we refine our skills, discover new insights, and ultimately make progress. Waiting for perfection can become a barrier that prevents us from experiencing the joy of creation and inhibits our potential for growth.
Who said the quote?
The quote "If I waited for perfection... I would never write a word." was said by Margaret Atwood (Bio / Quotes). Margaret Atwood is a Canadian author and poet who is known for her works of speculative fiction, including "The Handmaid's Tale" and "Oryx and Crake.
Chief Editor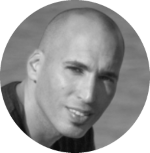 Tal Gur is an author, founder, and impact-driven entrepreneur at heart. After trading his daily grind for a life of his own daring design, he spent a decade pursuing 100 major life goals around the globe. His journey and most recent book, The Art of Fully Living, has led him to found Elevate Society.