An eye for an eye only leads to more blindness.
What's the meaning of this quote?
Quote Meaning: This quote conveys the message that seeking revenge or retaliation, often represented by the concept of "an eye for an eye," only perpetuates a cycle of harm and suffering. It suggests that responding to violence or wrongdoing with more violence only leads to further destruction and loss.
By stating that "an eye for an eye only leads to more blindness," the quote highlights the metaphorical blindness that occurs when individuals or societies engage in a never-ending cycle of revenge. It implies that seeking vengeance blinds us to the possibility of forgiveness, reconciliation, and peaceful resolution.

ELEVATE
Free Resource: A step-by-step blueprint to help you set and realize big dreams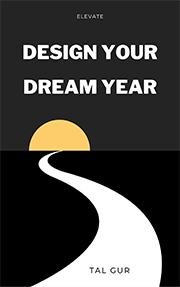 The quote suggests that breaking free from this cycle of retribution requires a shift in mindset and a commitment to seeking alternative paths towards justice and healing. It encourages individuals and communities to embrace compassion, empathy, and nonviolent means of resolving conflicts.
Who said the quote?
The quote "An eye for an eye only leads to more blindness." was said by Margaret Atwood (Bio / Quotes). Margaret Atwood is a Canadian author and poet who is known for her works of speculative fiction, including "The Handmaid's Tale" and "Oryx and Crake.
Chief Editor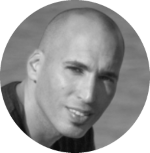 Tal Gur is an author, founder, and impact-driven entrepreneur at heart. After trading his daily grind for a life of his own daring design, he spent a decade pursuing 100 major life goals around the globe. His journey and most recent book, The Art of Fully Living, has led him to found Elevate Society.