Often, one aims too low and celebrates the achievement of the goal set. To be able to muster courage to work around your blind spots and progress is worthy of acknowledgement and appreciation, but to add to that achievement the distinction of being able to light the candles of hope of millions across the world is an extra-ordinary feat that deserves nothing less than a standing ovation.
A decent-sized gallery in the archives of an international foundation is filled with the work and the awards honors recognizing her work. She is the Mother Teresa of the deaf and the blind all around of the world and is touted to be among the epitomes of courage and faith. The story of her life, even after decades of her departure from the mortal world, seldom fails to evoke awe and instill motivation in zillions. This is Helen Keller, the legendary woman who overcame her own disabilities and demonstrated to the world that boundaries of capacity are where you draw them for yourselves.
The skewed views of societies set certain standards for different sections of populations, and the unprivileged are trained to think that mere survival is the best they can hope for. Those with physical and mental handicaps are exposed to excess pity and are deemed incapable of standing a chance in the competitive world. Such views result in the differently abled feeling anomic. In reality, those with hiccups like blindness, deafness, dumbness, or deprived of the full use of their limbs possess a mind just as intelligent as anyone else, and are as capable of scaling heights as anyone else.
Helen Keller was born on 27 June 1880 to Arthur H Keller and Kate Adams, members of the upper rung of their society. Helen was born a healthy child, and it was as a 19-month-old that she contracted what was then diagnosed as brain fever (now believed to be scarlet fever) and lost her visual and auditory senses. The toddler had become blind and deaf before she was old enough to speak or to be fully conscious of the world in which she lives, and she was a highly disoriented child. Never the ones to give up on their little girl, the Kellers paid visits to every avenue that might provide help and finally secured the contact details of the one who would give their daughter a new lease on life.
Helen was 7 when Anne Sullivan Macy stepped into her life. Anne herself was born blind and had secured functional vision through multiple operations, allowing her to empathize with Helen. Anne began coaching her life-long student with the idea that every object in the world could be identified by a specific word by spelling d-o-l-l into Helen's hand after handing her one.
Anne is irrefutably the woman who deserves to be credited for the intellectual awakening of Helen, besides Helen herself for being a quick learn with an unquenchable thirst for knowledge. Helen had been taught to spell out a plethora of words, but she did not know what they meant. Anne held her pupil's palm under a gush of cold, fresh water and spelt w-a-t-e-r on her other palm, repeating the action till Helen understood. The child then touched various things and had her teacher tell her the words for them, and she had learnt 30 words on her first day. Helen also learnt to speak, demanding to be taught to when she learnt that a deaf-blind girl in Norway had learnt to do so.
With a mind like a sponge, Helen went on to study in the Cambridge School For Young Ladies, and then on to Radcliffe College where she clinched her Bachelor of Arts degree. Her education did not stop with her B. A. certificate, she kept herself abreast of worldly developments and wrote several articles that were published in magazines and newspapers, with blindness, deafness, socialism, social issues and women's rights being her favorite subjects.
In a span of 12 years, Helen visited 35 countries scattered over 5 continents, speaking at various platforms about the issues she championed for, interacted with differently abled people and served to inspire them by her own example that nothing was truly out of their reach. Helen was 75 when she embarked on her last tour – a 40,000-mile tour through Asia, over a span of 5 months. Helen worked to help in the establishment of the American Foundation for the Blind, and was a member of the first board of Directors of the Helen Keller International (then Christened Permanent Blind War Relief Fund).
Helen Keller was awarded numerous honorary doctorates, humanitarian awards, and various forms of recognition and appreciation. A list of them would run several pages long. Keller worked not to clinch international fame, but to help those who were not as fortunate to be blessed with parents as supportive as hers, or a teacher as capable as Anne Sullivan.
Helen Keller is a true hero who not only incessantly worked to overcome her own disabilities to proceed with her life, but also inspired faith in millions by being a live example that validated all the motivations talks addressed to them, and instilling in millions the will to toil for their goals. After all, if a deaf and blind girl could develop to be a force of nature whose intellect could not easily be matched, and grow up to be a woman who was at par with the any other woman of the world, you can achieve your goal, too.
A reservoir of faith, both in herself and in God, Helen Keller seldom looked back and never allowed her difficulties stand in the way of self actualization. Anne Sullivan sure was a genius who could mould the young girl, but Helen would have been just another blind-deaf girl in Alabama's records if she did not possess the courage to shatter boundaries to achieve what was widely ruled to be impossible for her. Were it not for her will power and unfaltering spirit, Helen Keller would be inconsequential.
Photo Credit: Jared Enos
***
Helen Keller Best Quotes
"The best and most beautiful things in the world cannot be seen or even touched - they must be felt with the heart."
"Alone we can do so little; together we can do so much."
"What we have once enjoyed we can never lose. All that we love deeply becomes a part of us."
"The only thing worse than being blind is having sight but no vision."
"Security is mostly a superstition. It does not exist in nature, nor do the children of men as a whole experience it. Avoiding danger is no safer in the long run than outright exposure. Life is either a daring adventure, or nothing."
"We could never learn to be brave and patient, if there were only joy in the world."
"I long to accomplish a great and noble task, but it is my chief duty to accomplish small tasks as if they were great and noble."
What is Your Elevation Level?
TAKE THE TEST
"Life is either a great adventure or nothing."
"So long as the memory of certain beloved friends lives in my heart, I shall say that life is good."
"Avoiding danger is no safer in the long run than outright exposure. The fearful are caught as often as the bold."
"It is hard to interest those who have everything in those who have nothing."
"It's wonderful to climb the liquid mountains of the sky. Behind me and before me is God and I have no fears."
"No pessimist ever discovered the secret of the stars, or sailed to an uncharted land, or opened a new doorway for the human spirit."
"Once I knew only darkness and stillness... my life was without past or future... but a little word from the fingers of another fell into my hand that clutched at emptiness, and my heart leaped to the rapture of living."
"We can do anything we want to if we stick to it long enough."
"Keep your face to the sunshine and you cannot see a shadow."
"Character cannot be developed in ease and quiet. Only through experience of trial and suffering can the soul be strengthened, ambition inspired, and success achieved."
"Although the world is full of suffering, it is also full of the overcoming of it."
"Never bend your head. Always hold it high. Look the world straight in the eye."
"Love is like a beautiful flower which I may not touch, but whose fragrance makes the garden a place of delight just the same."
"While they were saying among themselves it cannot be done, it was done."
"One can never consent to creep when one feels an impulse to soar."
"When we do the best that we can, we never know what miracle is wrought in our life, or in the life of another."
"The marvelous richness of human experience would lose something of rewarding joy if there were no limitations to overcome. The hilltop hour would not be half so wonderful if there were no dark valleys to traverse."
"Until the great mass of the people shall be filled with the sense of responsibility for each other's welfare, social justice can never be attained."
Chief Editor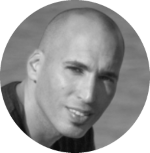 Tal Gur is an impact-driven entrepreneur, author, and investor. After trading his daily grind for a life of his own daring design, he spent a decade pursuing 100 major life goals around the globe. His journey and most recent book, The Art of Fully Living - 1 Man, 10 Years, 100 Life Goals Around the World, has led him to found Elevate Society.