If you express yourself too much, you're considered weak.
What's the meaning of this quote?
Quote Meaning: This quote highlights a common misconception in society that showing vulnerability and being open about one's emotions is a sign of weakness. Many people feel pressured to conform to societal norms and suppress their feelings in order to appear strong or invulnerable. However, this quote challenges that notion, suggesting that being honest and expressive about one's emotions is not an indication of frailty, but rather a sign of strength and courage. In truth, being able to communicate one's emotions and embrace vulnerability can lead to deeper connections with others and promote emotional well-being. Thus, this quote serves as a reminder to reconsider the societal expectations around emotional expression and to appreciate the value of openness and vulnerability in our lives.
Who said the quote?
The quote "If you express yourself too much, you're considered weak." was said by Sylvester Stallone (Bio / Quotes). Sylvester Stallone is a Hollywood legend known for his iconic roles as Rocky Balboa and John Rambo.
Chief Editor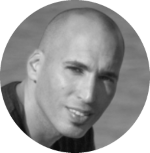 Tal Gur is an author, founder, and impact-driven entrepreneur at heart. After trading his daily grind for a life of his own daring design, he spent a decade pursuing 100 major life goals around the globe. His journey and most recent book, The Art of Fully Living, has led him to found Elevate Society.