Who Is Sylvester Stallone
Sylvester Stallone Biography
Sylvester Stallone is an American actor, writer, and director, best known for his roles in the Rocky and Rambo franchises. In the early 1970s, Stallone began his career as a supporting actor in various films, but his breakthrough came in 1976 when he starred in and wrote the screenplay for the film Rocky, which was a huge box office success and earned him an Academy Award nomination for Best Original Screenplay. He went on to star in and write the sequels to the film, solidifying the character of Rocky Balboa as one of the most iconic in cinematic history. In 1982, Stallone starred in First Blood, the first film in the Rambo franchise. This film was also a commercial success, and he reprised the role of John Rambo in several sequels. Stallone is also known for his philanthropic work. He has donated millions of dollars to various charities, including the Michael J. Fox Foundation for Parkinson's Research and the Police Athletic League.
Stallone Life Story
Sylvester Stallone's inspiring story is a great example of persistence and dedication that finally results in unimaginable success.

ELEVATE
Free Resource: A step-by-step blueprint to help you set and realize big dreams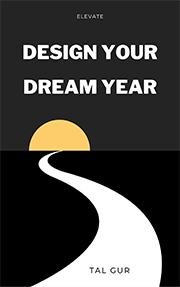 Read the story and let your mind fathom how your dreams can be realized with enough willpower and determination.
Not a lot of people know this, but due to complications during labor, the lower left side of Stallone's face is paralyzed, including parts of his tongue, lip and chin. This incident at birth is the cause of his trademark snarling look and his slurred manner of speaking.
For the first five years of his life, Sylvester Stallone lived in an area of New York known as Hell's Kitchen. He bounced from one foster home to another while his parents fought and squabbled endlessly in a bad marriage.
Although he was eventually reunited with them, his troubled past and his oddly paralyzed face made him an outcast among his classmates. He often received suspensions for his frequent fights, poor grades, and behavior problems.
Below Zero Status
His adult life was just as difficult. Hard times and a lack of income resulted in the actor getting evicted from his apartment. As a result he was forced to live on the streets for close to three weeks.
Eventually he came across a casting call for a soft core pornography film; out of desperation he attended the casting call. For two days of filming the actor received $200.
According to Stallone "it was either do that movie or rob someone, because I was at the end, the very end of my rope".
After getting back on his feet he was eventually able to attend college. However, deciding this path was not for him, he left before graduation and moved to New York to pursue an acting career.
He tried out for nearly each and every casting call he could, and contacted as many casting agents as he could find, with no victory. After numerous failed attempts he made the decision to try his hand at writing various screenplays.
After numerous failed attempts he found himself broke once again. In an act of desperation he waited outside of a local liquor store asking people if they would buy his dog; his closest and best friend. In the end someone bought his dog for roughly $50. Stallone was extremely devastated that his life had come to that point.
With options few and far between he began to run out of money. By now he was desperate to get a job but he still was not ready to settle on just any job. He wanted to be an actor and that was what he had his mind set on.
The Hero's Journey to Success
One day as Stallone walked the cold streets of New York City he wandered into the local library to warm up. While he browsed through the many books he discovered some of the best classics by many famous writers which inspired him to work harder on his screenplays and various writings.

ELEVATE
Free Resource: 1000+ SMART goal ideas to inspire you create your life goals list.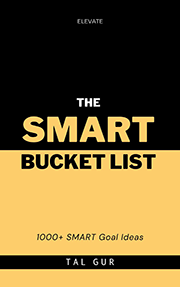 In 1975, Stallone saw the Muhammad Ali vs. Chuck Wepner fight. That night Stallone went home, and in three days he had written the script for Rocky. He tried to sell the script with the intention of playing the lead role. However, months passed with enormous rejections from many producers, until eventually someone loved it and they agreed to do the movie.
As poor as he was, Stallone turned down the great sums of money he was offered because he insisted that he must play the lead role in the film. Studios were not willing to cast him in this role because he was a complete unknown, and they wanted a well-known star. They told him he was not an actor but a writer.
There is a story that Stallone had been offered more than a hundred thousand dollars for his script as long as someone else could take the lead role, but he refused. He was so sure in his heart that this part was meant for him, and him alone. He refused to compromise.
Finally, the studio agreed to allow Stallone to proceed with the film, provided that it was made on a shoestring budget. Stallone accepted the deal and used part of his money to go back to the liquor store and get his dog back.
As you all probably know, Rocky became a worldwide commercial success and Oscar winner. The film was nominated for ten Academy Awards in all, and went on to win the Academy Awards for Best Picture, Best Directing and Best Film Editing.
The sequel, Rocky II was released a few years later and also became a major success. The film series has grossed more than $1.25 billion at the worldwide box office.
Lessons from Sylvester Stallone story
Sylvester Stallone achieved success because he always believed in himself and his vision. He never gave up and kept trying and trying until he made it.
For me, Sylvester Stallone is one of the best demonstrations of how persistence can overcome all manner of obstacles with impossible odds.
***
Sylvester Stallone movies
Throughout his career, Stallone has starred in a wide variety of films in different genres, and has also directed several films. He has received critical acclaim for his performances and has been nominated for several awards, including the Academy Award and Golden Globe. He has also been honored with a star on the Hollywood Walk of Fame.
Some of his other notable films include:
Rocky series
Rambo series
The Expendables series
Cop Land
Creed and Creed II
Demolition Man
Escape Plan
First Blood
Over the Top
Tango & Cash
The Specialist
Judge Dredd
Cliffhanger
Sylvester Stallone Fast Facts
1. Sylvester Stallone is an American actor, director, producer, and screenwriter.
2. He is best known for his portrayal of boxer Rocky Balboa in the Rocky film series (1976-2018) and soldier John Rambo in the Rambo film series (1982-2019).
3. He was born on July 6, 1946 in New York City.
4. Stallone began his acting career in the 1970s, and gained fame in 1976 with the release of the first Rocky film, which he also wrote and starred in.
5. He has been nominated for three Academy Awards, and has won several awards throughout his career, including a Star on the Hollywood Walk of Fame.
6. He is the third man in history to receive an Academy Award nomination for acting, writing and directing in the same film
7. He has been married three times and has five children.
8. Stallone is also a painter and writer, and has written several screenplays, including the Rocky and Rambo films.
9. He has worked in over 70 films as an actor, director and writer.
10. His net worth is estimated to be around $400 million
11. He has been a fan of bodybuilding and fitness from a young age and has worked hard to maintain his physique.
12. He was originally cast as the lead role in the 1976 blockbuster hit 'Taxi Driver' but had to drop out due to scheduling conflicts.
13. He was also considered for the lead role in the 1978 film 'Superman'
14. He was inducted into the International Boxing Hall of Fame in 2011 for his portrayal of Rocky Balboa
15. He won a Golden Globe for his role in the 1976 film 'Rocky'
16. He has worked with some of the biggest names in Hollywood, including Arnold Schwarzenegger, Bruce Willis, and Jason Statham.
17. He has a star on the Hollywood Walk of Fame.
18. He has a passion for art, and has had art shows displaying his works.
19. He has also done voice-over work, including the animated film "Antz"
20. He is also known for his philanthropy, and has supported various charitable causes throughout his career.
Sylvester Stallone Life Story Highlights

ELEVATE
Free Resource: A step-by-step process for a better relationship with social media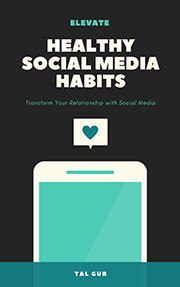 Early Life and Background:
Sylvester Stallone, born on July 6, 1946, in the Hell's Kitchen neighborhood of Manhattan, New York City, was the elder son of Francesco "Frank" Stallone Sr. and Jacqueline "Jackie" Stallone. His Italian father immigrated to the U.S. from Italy, while his American mother had French (Breton) and Ashkenazi Jewish roots. Complications during his birth resulted in a severed nerve, causing paralysis on the lower left side of Stallone's face, contributing to his distinct appearance and speech. This childhood hardship led him to bodybuilding and acting as a way to cope. He spent some time in foster care before reuniting with his family and eventually moving to Philadelphia with his mother after his parents' divorce.
Education and Early Career:
Stallone attended various schools, including Notre Dame Academy, Abraham Lincoln High School, Charlotte Hall Military Academy, and Miami Dade College. He briefly studied at the American College of Switzerland and the University of Miami. Stallone's interest in acting grew, and he initially appeared under the name Mike Stallone before adopting the name Sylvester E. Stallone. He took on minor roles in films and stage productions while also working odd jobs to support himself. Despite setbacks and rejection, he persisted in pursuing his acting career.
Rise to Fame:
Stallone's breakthrough came with the film "Rocky" in 1976, where he played the role of Rocky Balboa, a struggling boxer who gets a shot at the heavyweight championship. The film's critical acclaim and commercial success propelled Stallone to international fame. The success of "Rocky" was followed by other hits like "Rambo: First Blood Part II" and "Rocky IV." Throughout the 1980s, Stallone solidified his status as an action film star, often competing with Arnold Schwarzenegger for the title.
Ups and Downs in the 1990s:
In the 1990s, Stallone's career experienced both highs and lows. He continued with sequels to his iconic roles, but also took on diverse roles in films like "Oscar" and "Stop! Or My Mom Will Shoot." While some films were successful, others faced critical backlash and box office disappointment. Stallone's appearance in "Cliffhanger" and "Demolition Man" helped him regain prominence in the action genre.
Continued Success and Ventures:
Stallone remained a prominent figure in Hollywood, often starring in and occasionally directing his films. His dedication to physical training and the demanding roles he took on, such as John Rambo and Rocky Balboa, showcased his commitment to his craft. Stallone's filmography continued to expand, featuring successes like "The Specialist" and "Judge Dredd," as well as roles in ensemble casts like "Assassins."
Declining Years: 2000–2005
During the years 2000 to 2005, Sylvester Stallone faced a decline in his career. The decline started with the poorly received thriller "Get Carter" (2000), a remake of a British film. This downward trajectory continued as his subsequent films, such as "Driven" (2001), "Avenging Angelo" (2002), and "D-Tox" (2002), faced both critical and commercial failures. However, in 2003, he managed to find some success as a villainous character in "Spy Kids 3-D: Game Over," part of the successful Spy Kids series. Stallone's involvement in the limited release neo-noir crime drama "Shade" garnered critical acclaim, but his plans to direct and star in a film about the Tupac Shakur and The Notorious B.I.G. murders were shelved. In 2005, he co-hosted a reality television boxing competition series, "The Contender," and made guest appearances in the TV series "Las Vegas."
Return to Success: 2006–present
Stallone's career began to rebound in 2006 with the release of "Rocky Balboa," the sixth installment in the Rocky series. This film, which he wrote, directed, and starred in, was a critical and commercial hit, effectively rejuvenating his reputation. Stallone also reprised his role as John Rambo in "Rambo" (2008), which saw considerable success at the box office. He further solidified his comeback with "The Expendables" (2010), an ensemble action film he wrote, directed, and starred in, alongside other action icons. Stallone's involvement in various film projects continued, including voice work in "Zookeeper" (2011), and he co-wrote the book for the Broadway musical adaptation of "Rocky."
In 2013, Stallone remained active in action films, starring in "Bullet to the Head" and "Escape Plan." He also starred in the comedy drama "Grudge Match," a nod to his Rocky franchise, alongside Robert De Niro. Despite the underwhelming reception of "The Expendables 3" (2014), Stallone's career regained momentum with "Creed" (2015), a spin-off-sequel that saw him reprise his role as Rocky Balboa. This film garnered critical acclaim, earning Stallone a Golden Globe and an Academy Award nomination for Best Supporting Actor.
Stallone's involvement in the film industry continued with appearances in "Guardians of the Galaxy Vol. 2" (2017), "Creed II" (2018), and various other projects. He showed interest in further expanding the Rocky franchise with a sequel and prequel, both of which were in development. Stallone also engaged in documentary work, directing and producing "40 Years of Rocky," offering insights into the making of the original film. He co-founded Balboa Productions and played a pivotal role in subsequent Rambo films, including "Rambo: Last Blood" (2019), which performed well both critically and financially.
In 2021, Stallone lent his voice to "Mortal Kombat 11" and voiced a character in "The Suicide Squad." His career continued to thrive in 2022, as he starred in "Samaritan," a unique take on the superhero genre, and made his streaming television debut in "Tulsa King." He also starred in a reality television series, "The Family Stallone," alongside his wife and daughters. The documentary "Sly," directed by Thom Zimny, is set to premiere at the Toronto International Film Festival in 2023, providing a comprehensive look at Stallone's life and career.
Sylvester Stallone FAQ
Where is sylvester Stallone from? Stallone was born in New York City.
When was sylvester Stallone born? Stallone was born on July 6, 1946.
How tall is sylvester stallone? 5′ 10″
How old was sylvester stallone in rambo? ~37 Years old
How old was sylvester stallone in rocky 1? Sylvester Stallone was 30 years old in the first Rocky movie.
What is sylvester stallone nationality? Stallone is an American. His Italian father was born in Gioia del Colle, Apulia, Italy and moved to the U.S. in the 1930s, while his American mother is of French.
Who trained sylvester stallone for rocky? Stallone began training with 1976 Mr. Olympia Champion, Franco Columbu, when filming Rocky 2.
Sylvester Stallone Top Quotes
1. "There's a natural law of karma that vindictive people, who go out of their way to hurt others, will end up broke and alone." (Meaning)
2. "For 'Rocky II,' I got a torn pectoral muscle, I got all beat up inside, I had to have an operation to splice things back together."
3. "I am not the richest, smartest or most talented person in the world, but I succeed because I keep going and going and going." (Meaning)
4. "Once in one's life, for one mortal moment, one must make a grab for immortality; if not, one has not lived."
"5. I've been involved in something which was chaotic and insane. All I can say now is that I am, and intend to stay, a single man."
"6. Clothing is the first step to building a character."
7. "When I'm doing a movie, I eat the same thing every day. For lunch, it's tuna salad or chicken salad and cole slaw. That's it. For dinner it's either veal and rice, fish and rice or steak and rice. It gets boring; boy, does it get boring."
8. "If you express yourself too much, you're considered weak." (Meaning)
9. "I believe an artist dies twice. The first time, it's just terrible - I've been there when the phone isn't ringing for years."
10. "I have tons of regrets, but I think that's one of the reasons that push people to create things. Out of their angst, their regret, comes the best from artists, painters and writers."
11. "When I saw 'Hercules,' my mind just exploded because I was extremely thin; I was insecure. I literally ran out of the theatre and started lifting things, anything I could think of - milk crates. I'm still lifting things. It changed my life."
12. "If you look at people that have survived crashing in the mountains and lived up in the snow for 40 days - it's possible to do extraordinary feats."
13. "Don't be gullible, use life before it uses you. Understand there are no free lunches, and for every action you take, there's a reaction." (Meaning)
14. "I try to combine in my paintings cinematic feeling, emotional feeling, and sometimes actually writing on the page to combine all the different elements of communication."
15. "When life hits you pretty hard, you can go into a dark corner."
16. "I believe any success in life is made by going into an area with a blind, furious optimism."
17. "Life is more than sunglasses and hit movies. Reality - that's the main event."
18. "I have all kinds of chest injuries; I tore my vein during 'Rocky II' and had 60 stitches. If you've seen 'Rocky Balboa,' you'll know how bad they look."
19. "Success is usually the culmination of controlling failure." (Meaning)
20. "I take rejection as someone blowing a bugle in my ear to wake me up and get going, rather than retreat." (Meaning)
21. "I'll always have this blue-collar connection. For every guy, there is an opportunity to be a lot better than he thought he could be. We can't all be the star of the team, but we can be a star in our life."
22. "I know I'm incredibly unpredictable, and that's the only thing I'm sure of."
23. "I tend to think of action movies as exuberant morality plays in which good triumphs over evil."
24. "I'm a patriot of the heart."
25. "I believe there's an inner power that makes winners or losers. And the winners are the ones who really listen to the truth of their hearts" (Meaning)
26. "It ain't about how hard you hit. It's about how hard you can get hit and keep moving forward"
27. "If you don't have a mountain, build one and then climb it. And after you climb it, build another one; otherwise you start to flatline in your life." (Meaning)
28. "You are what you leave behind." (Meaning)
29. "If you think people are inherently good, you get rid of the police for 24 hours - see what happens." (Meaning)
30. "We're all expendable. We think the world's going to stop when a pope dies, or a king. And then... life goes on." (Meaning)
31. "When you're scared, when you're hanging on, when life is hurting you, then you're going to see what you're really made of." (Meaning)
32. "There are a lot of mountains to climb out there. When I run out of mountains, I'll build a new one." (Meaning)
33. "Usually whenever you're scared of something, do it. If you're not afraid of it, don't do it." (Meaning
34. "A lot of guys have muscles. A lot of strong men in this world. I think it's important to show that even under all this strength there's a fragile side, a side that can be affected." (Meaning)
35. "Once is a man's life, for one mortal moment, he must make a grab for immorality; if not, he has not lived." (Meaning)
36. "You've got to show your soul otherwise you're just a piece of equipment." (Meaning)
)
"Any success in life is made by going into an area with a blind, furious optimism." (Meaning)
Photo by Scott D Welch
***
* The editor of this short biography made every effort to maintain information accuracy, including any quotes, facts, or key life events. If you're looking to expand your personal development, I recommend exploring other people's life stories and gaining inspiration from my collection of inspiring quotes. Exposing yourself to different perspectives can broaden your worldview and help you with your personal growth.
Chief Editor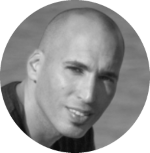 Tal Gur is an author, founder, and impact-driven entrepreneur at heart. After trading his daily grind for a life of his own daring design, he spent a decade pursuing 100 major life goals around the globe. His journey and most recent book, The Art of Fully Living, has led him to found Elevate Society.