26 Top Quotes From Deep Work
What is Deep Work About?
Deep Work is an indispensable guide to anyone seeking focused success in a distracted world. It presents its readers with the ability to focus without distraction on a cognitively demanding task. The book presents a rigorous training regimen, presented as a series of four "rules," for transforming your mind and habits to support this skill. (Deep Work Summary).
Deep Work Quotes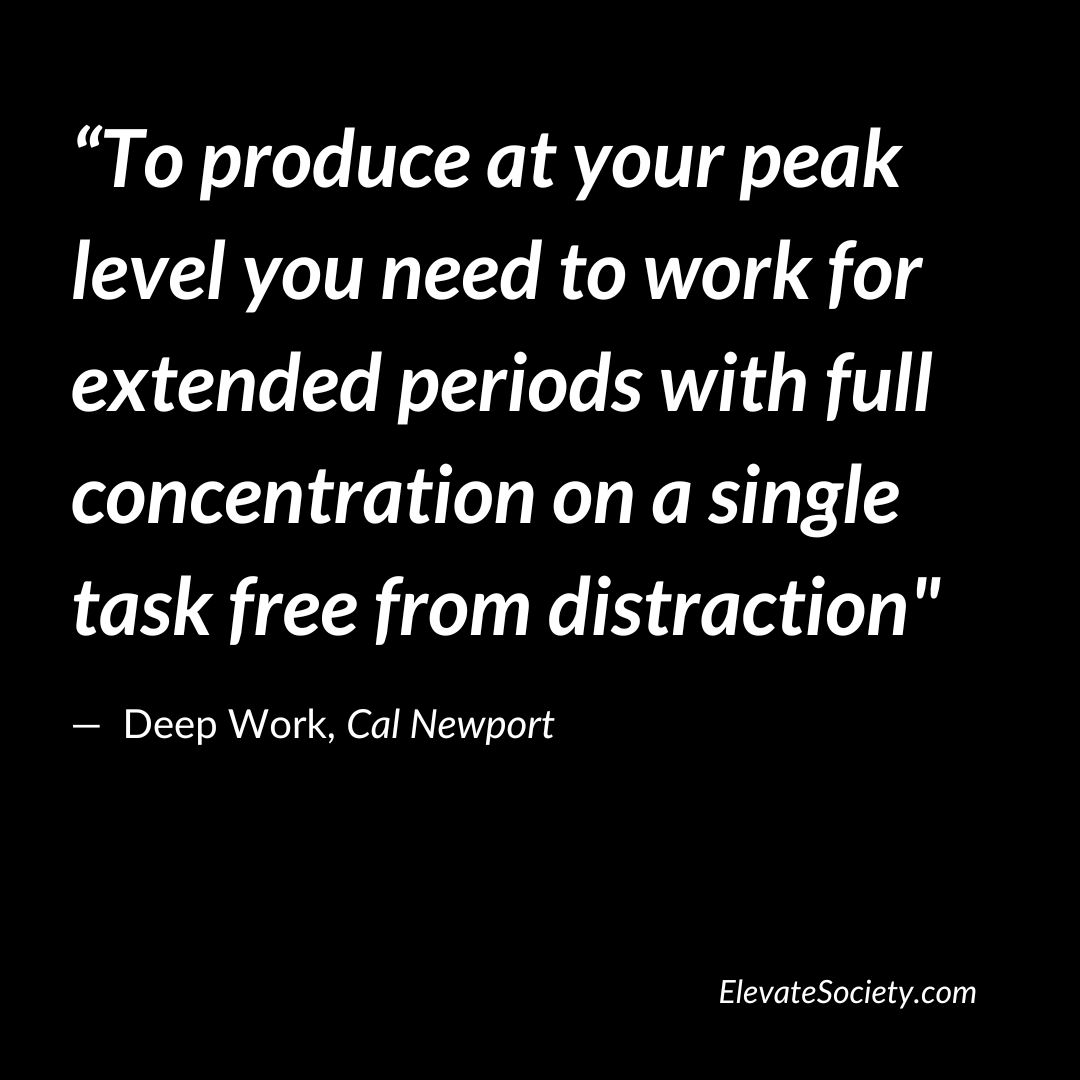 [Favorite Quote]: "To produce at your peak level you need to work for extended periods with full concentration on a single task free from distraction" (Meaning)

ELEVATE
Free Resource: A step-by-step blueprint to help you set and realize big dreams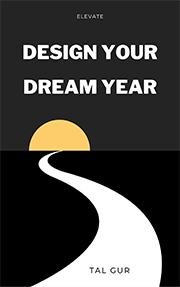 2. "Who you are, what you think, feel, and do, what you love—is the sum of what you focus on."
3. "Less mental clutter means more mental resources available for deep thinking."
4. "Clarity about what matters provides clarity about what does not."
5. The ability to perform deep work is becoming increasingly rare at exactly the same time it is becoming increasingly valuable in our economy."
6. "To simply wait and be bored has become a novel experience in modern life, but from the perspective of concentration training, it's incredibly valuable."
7. "Your goal is not to stick to a given schedule at all costs; it's instead to maintain, at all times, a thoughtful say in what you're doing with your time going forward"
8. "What we choose to focus on and what we choose to ignore—plays in defining the quality of our life."
9. "Idleness is not just a vacation, an indulgence or a vice; it is as indispensable to the brain as vitamin D is to the body"
10. "Trying to squeeze a little more work out of your evenings might reduce your effectiveness the next day enough that you end up getting less done than if you had instead respected a shutdown."
11. "If every moment of potential boredom in your life—say, having to wait five minutes in line or sit alone in a restaurant until a friend arrives—is relieved with a quick glance at your smartphone, then your brain has likely been rewired"
12. "Human beings, it seems, are at their best when immersed deeply in something challenging. "
13. "Two core abilities for thriving in the New Economy 1. The ability to quickly master hard things. 2. The ability to produce at an elite level, in terms of both quality and speed."

ELEVATE
Free Resource: 1000+ SMART goal ideas to inspire you create your life goals list.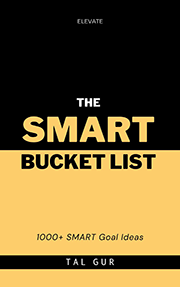 14. "In this new economy, three groups will have a particular advantage: those who can work well and creatively with intelligent machines, those who are the best at what they do, and those with access to capital."
15. "Regularly resting your brain improves the quality of your deep work. When you work, work hard. When you're done, be done. "
16. "To build your working life around the experience of flow produced by deep work is a proven path to deep satisfaction."
17. "A deep life is a good life."
18. "Your work is craft, and if you hone your ability and apply it with respect and care, then like the skilled wheelwright you can generate meaning in the daily efforts of your professional life."
19. "You have a finite amount of willpower that becomes depleted as you use it. Your will, in other words, is not a manifestation of your character that you can deploy without limit; it's instead like a muscle that tires."
20. "The key to developing a deep work habit is to move beyond good intentions and add routines and rituals to your working life designed to minimize the amount of your limited willpower necessary to transition into and maintain a state of unbroken concentration."
21. "The more you try to do, the less you actually accomplish."
22. "To succeed with deep work you must rewire your brain to be comfortable resisting distracting stimuli."
23. "Fitting in is one of the greatest barriers to belonging. Fitting in is about assessing a situation and becoming who you need to be in order to be accepted. Belonging, on the other hand, doesn't require us to change who we are; it requires us to be who we are."
24. "Any pursuit—be it physical or cognitive—that supports high levels of skill can also generate a sense of sacredness."
25. "Once you're wired for distraction, you crave it."

ELEVATE
Free Resource: A step-by-step process for a better relationship with social media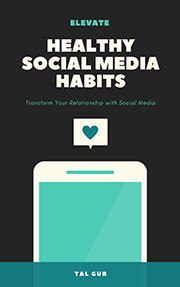 26. "Be disciple of depth in shallow world."
― Quotes from the book Deep Work by Cal Newport
Who is the Author of Deep Work?
Calvin C. Newport is an American non-fiction author and an assistant professor of computer science at Georgetown University. He runs the popular website Study Hacks: Decoding Patterns of Success."
Chief Editor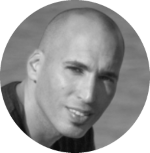 Tal Gur is an author, founder, and impact-driven entrepreneur at heart. After trading his daily grind for a life of his own daring design, he spent a decade pursuing 100 major life goals around the globe. His journey and most recent book, The Art of Fully Living, has led him to found Elevate Society.