47 Top Quotes From Zero to One
What is Zero to One About?
Zero to One emphasizes that one of the most important skills every leader must master is learning to think for himself. The book is about being innovative - going for something unique and not just becoming anyone's shadow. (Zero to One Summary)
Zero to One Quotes
1.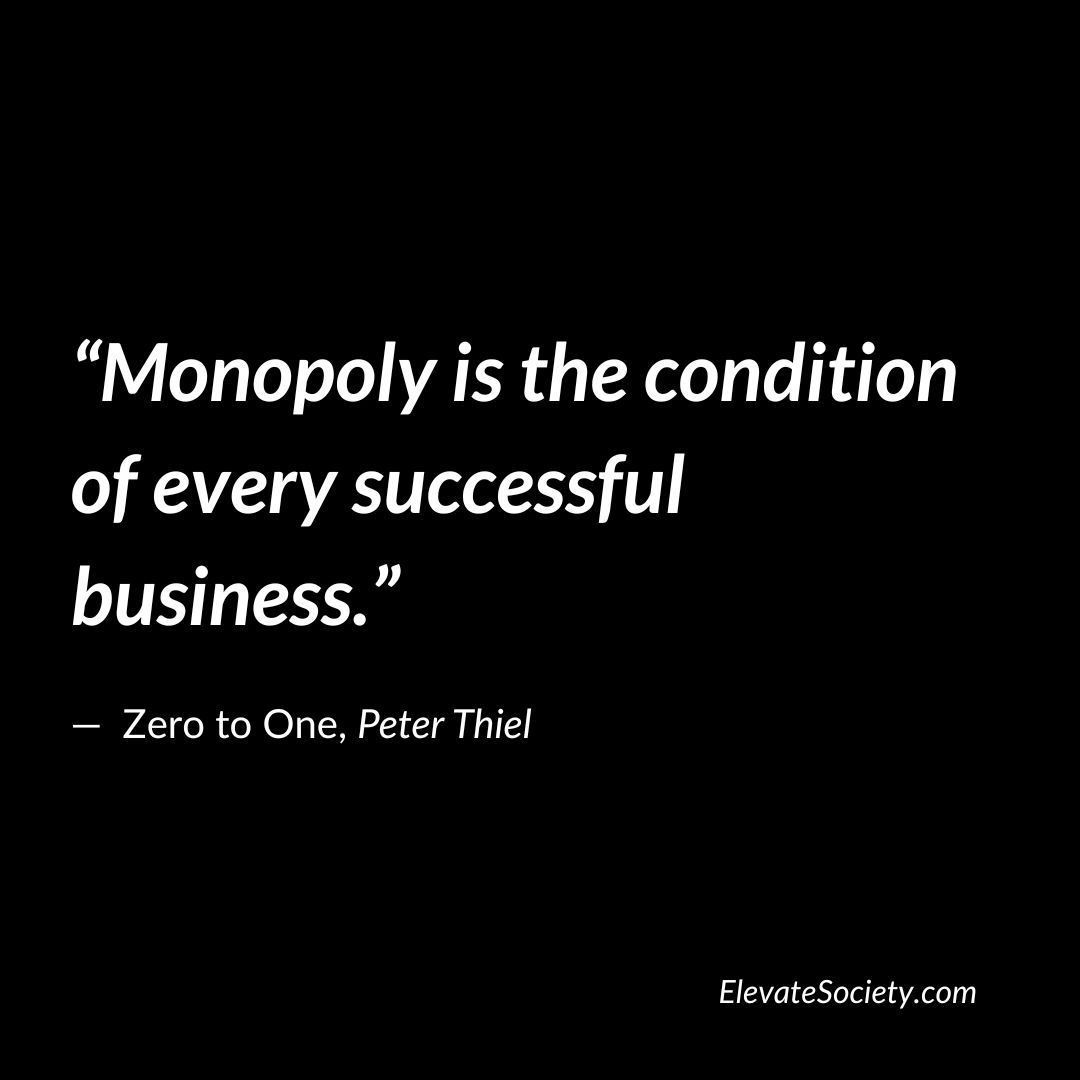 [Favorite Quote]: "Monopoly is the condition of every successful business." (Meaning)

ELEVATE
Free Resource: A step-by-step blueprint to help you set and realize big dreams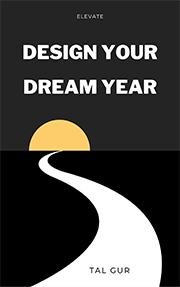 2. "Every great business is built around a secret that's hidden from the outside. A great company is a conspiracy to change the world; when you share your secret, the recipient becomes a fellow conspirator."
3. "If your product requires advertising or salespeople to sell it, it's not good enough: technology is primarily about product development, not distribution."
4. "The next Bill Gates will not build an operating system. The next Larry Page or Sergey Brin won't make a search engine. And the next Mark Zuckerberg won't create a social network. If you are copying these guys, you aren't learning from them."
5. "Customers won't care about any particular technology unless it solves a particular problem in a superior way. And if you can't monopolize a unique solution for a small market, you'll be stuck with vicious competition."
6. "All happy companies are different: each one earns a monopoly by solving a unique problem. All failed companies are the same: they failed to escape competition."
7. "The single most powerful pattern I have noticed is that successful people find value in unexpected places, and they do this by thinking about business from first principles instead of formulas."
8. "Elite students climb confidently until they reach a level of competition sufficiently intense to beat their dreams out of them."
9. "For the privilege of being turned into conformists, students (or their families) pay hundreds of thousands of dollars in skyrocketing tuition that continues to outpace inflation. Why are we doing this to ourselves?"
10. "Madness is rare in individuals—but in groups, parties, nations, and ages it is the rule"
11. "Moving first is a tactic, not a goal."
12. "The most valuable businesses of coming decades will be built by entrepreneurs who seek to empower people rather than try to make them obsolete."
13. "The best projects are likely to be overlooked, not trumpeted by a crowd; the best problems to work on are often the ones nobody else even tries to solve."

ELEVATE
Free Resource: 1000+ SMART goal ideas to inspire you create your life goals list.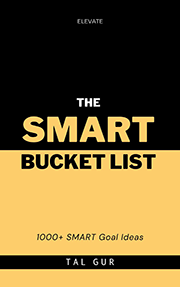 14. "If your goal is to never make a mistake in your life, you shouldn't look for secrets. The prospect of being lonely but right—dedicating your life to something that no one else believes in—is already hard. The prospect of being lonely and wrong can be unbearable."
15. "Darwinism may be a fine theory in other contexts, but in startups, intelligent design works best."
16. "You should focus relentlessly on something you're good at doing, but before that you must think hard about whether it will be valuable in the future."
17. "Competition means no profits for anybody, no meaningful differentiation, and a struggle for survival."
18. "An indefinite pessimist looks out onto a bleak future, but he has no idea what to do about it."
19. "The value of a business today is the sum of all the money it will make in the future."
20. "Most of a tech company's value will come at least 10 to 15 years in the future."
21. "A startup messed up at its foundation cannot be fixed."
22. "You've invented something new but you haven't invented an effective way to sell it, you have a bad business—no matter how good the product."
23. "Sometimes you do have to fight. Where that's true, you should fight and win."
24. "In a world of scarce resources, globalization without new technology is unsustainable."
25. "Once you're 10x better, you escape competition."

ELEVATE
Free Resource: A step-by-step process for a better relationship with social media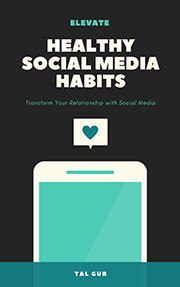 26. "Leanness is a methodology, not a goal. Making small changes to things that already exist might lead you to a local maximum, but it won't help you find the global maximum.
27. "The most successful companies make the core progression—to first dominate a specific niche and then scale to adjacent markets—a part of their founding narrative."
28. "The road doesn't have to be infinite after all. Take the hidden paths."
29. "A product is viral if its core functionality encourages users to invite their friends to become users too."
30. "Unless you have perfectly conventional beliefs, it's rarely a good idea to tell everybody everything that you know."
31. "True heroes take their personal honor so seriously they will fight for things that don't matter."
32. "Only invest in companies that have the potential to return the value of the entire fund."
33. "Your company needs to sell more than its product. You must also sell your company to employees and investors."
34. "As a founder, your first job is to get the first things right, because you cannot build a great company on a flawed foundation."
35. "Competition can make people hallucinate opportunities where none exist."
36. "If you're less sensitive to social cues, you're less likely to do the same things as everyone else around you."
37. "A great business is defined by its ability to generate cash flows in the future."
38. "Success is never accidental."
39. "No company has a culture; every company is a culture."
40. "What nerds miss is that it takes hard work to make sales look easy."
41. "People are scared of secrets because they are scared of being wrong. By definition, a secret hasn't been vetted by the mainstream."
42. "Every living thing is just a random iteration on some other organism, and the best iterations win."
43. "It was much easier to reach a few thousand people who really needed our product than to try to compete for the attention of millions of scattered individuals."
"
44. "Humans are distinguished from other species by our ability to work miracles. We call these miracles technology."
45. "Every monopoly is unique, but they usually share some combination of the following characteristics: proprietary technology, network effects, economies of scale, and branding."
46. "There's nothing wrong with a CEO who can sell, but if he actually looks like a salesman, he's probably bad at sales and worse at tech."
47. "A lone genius might create a classic work of art or literature, but he could never create an entire industry."
― Quotes from the book Zero to One by Peter Andreas Thiel
Who are the Authors of Zero to One?
Peter Andreas Thiel is a German-American billionaire entrepreneur, venture capitalist, and political activist. A co-founder of PayPal, Palantir Technologies, and Founders Fund, he was the first outside investor in Facebook.
Blake Gates Masters is an American venture capitalist and president of the Thiel Foundation. Masters co-wrote Zero to One: Notes on Startups, or How to Build the Future with Peter Thiel in 2014, based on notes Masters had taken at Stanford Law School in 2012.
Chief Editor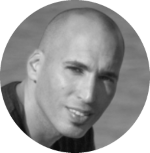 Tal Gur is an author, founder, and impact-driven entrepreneur at heart. After trading his daily grind for a life of his own daring design, he spent a decade pursuing 100 major life goals around the globe. His journey and most recent book, The Art of Fully Living, has led him to found Elevate Society.