Zero to One: Summary Review & Takeaways
This is a summary review of Zero to One containing key details about the book.
What is Zero to One About?
Zero to One emphasizes that one of the most important skills every leader must master is learning to think for himself. The book is about being innovative - going for something unique and not just becoming anyone's shadow.
Who are the Authors of Zero to One?
Peter Andreas Thiel is a German-American billionaire entrepreneur, venture capitalist, and political activist. A co-founder of PayPal, Palantir Technologies, and Founders Fund, he was the first outside investor in Facebook.
Blake Gates Masters is an American venture capitalist and president of the Thiel Foundation. Masters co-wrote Zero to One: Notes on Startups, or How to Build the Future with Peter Thiel in 2014, based on notes Masters had taken at Stanford Law School in 2012.
How long is Zero to One?
Print length: 195 pages
Audiobook: 4 hrs and 50 mins
What genre is Zero to One?
Business, Nonfiction, Entrepreneurship, Self Help, Economics
What are key takeaways from Zero to One?
Takeaway #1 Seeing The Future
How do you think the world will look in 100 years? When thinking about this topic we think about the progress that will be made, how the future will be different than it is now which comes down to horizontal progress and vertical progress.
Horizontal progress is when you go from 1 to n and means the expansion of ideas and processes that already exist. Vertical progress means going from 0 to 1, creating something entirely new whether a new technology or a new way of doing something.
You can only predict (or attempt to predict) vertical progress when you look at the present in a new light, one where you view it critically, and in a way that few others can.
In order to have your start up participating in the future, you must answer yes to these 7 critical questions.
1. Can your company create a technological breakthrough?
2. Is this the right time to start a business?
3. Will you have a large share of a small market?
4. Are you team up to the job?
5. Are your distribution channels setup?
6. Is the company durable?
7. Have you found a unique opportunity that others have missed?
Takeaway #2 Monopolies Are Good
You might mistakenly think that monopolies are a bad thing, huge companies that squeeze the life out of smaller competing companies. In fact, monopolies drive innovation, drive progress, and drive profits.
Monopolies are successful because they have a technology advantage (think of Google), they have network growth (Facebook), they benefit from cost scaling, and a strong brand image that cannot be replicated easily.
Having a monopoly means that you are at the top of your game, you can set your own price, there's no the need to compete in price wars, therefore you're likely to have a highly profitable business with happy customers.
Takeaway #3 Seeing Unique Opportunities and Chasing Them
Some people believe the dangerous misconception that we've hit the limits of vertical progress in today's world and cannot go any further – This limiting belief hinders success. The only problem is that the 'secrets' still left to uncover or solve are based on deeply embedded thoughts and beliefs that we have not yet accepted or recognized. Take slavery as an example, once upon a time it was common practice and considered acceptable by the elite. What are we doing today that will be considered barbaric in the future? In technology terms, think how Alexander Bell would perceive the internet!
Companies must always strive to find the next secret, the next thing that will open up new possibilities for the world otherwise the only progress being made will be horizontal and the company will lose its value, as happened with HP when they stopped inventing new products after their early pioneering success in the early 90's.
Takeaway #4 Start Small to Grow Big
A successful monopoly takes time to grow, especially when talking profits. Does this mean that start up companies who aren't profiting don't have value? No! Value should be determined by what the company will make over its lifetime not in the first few years – Just take Paypal as an example.
When starting out know that you only have to be the best in your chosen field, you can expand piece by piece after you've obtained a monopoly in that niche. Amazon is a great example here, they initially built the monopoly for books only dominating other products to become one of (if not the) world's greatest online retailer later on.
What are the chapters in From Zero to One?
Chapter One - The Challenge of the Future
Chapter Two - Party Like It's 1999
Chapter Three - All Happy Companies Are Different
Chapter Four - The Ideology of Competition
Chapter Five - Last Mover Advantage
Chapter Six - You Are Not A Lottery Ticket
Chapter Seven - Follow the Money
Chapter Eight - Secrets
Chapter Nine - Foundations
Chapter Ten - The Mechanics of Mafia
Chapter Eleven - If You Build It, Will They Come?
Chapter Twelve - Man and Machine
Chapter Thirteen - Seeing Green
Chapter Fourteen - The Founder's Paradox
What are good quotes from From Zero to One?
"ZERO TO ONE EVERY MOMENT IN BUSINESS happens only once. The next Bill Gates will not build an operating system. The next Larry Page or Sergey Brin won't make a search engine. And the next Mark Zuckerberg won't create a social network. If you are copying these guys, you aren't learning from them."
"The best entrepreneurs know this: every great business is built around a secret that's hidden from the outside. A great company is a conspiracy to change the world; when you share your secret, the recipient becomes a fellow conspirator."
"Tolstoy opens Anna Karenina by observing: "All happy families are alike; each unhappy family is unhappy in its own way." Business is the opposite. All happy companies are different: each one earns a monopoly by solving a unique problem. All failed companies are the same: they failed to escape competition."
"Elite students climb confidently until they reach a level of competition sufficiently intense to beat their dreams out of them. Higher education is the place where people who had big plans in high school get stuck in fierce rivalries with equally smart peers over conventional careers like management consulting and investment banking. For the privilege of being turned into conformists, students (or their families) pay hundreds of thousands of dollars in skyrocketing tuition that continues to outpace inflation. Why are we doing this to ourselves?"
"What important truth do very few people agree with you on?"
"The most valuable businesses of coming decades will be built by entrepreneurs who seek to empower people rather than try to make them obsolete."
"Monopoly is the condition of every successful business."
"All failed companies are the same: they failed to escape competition."
"In most dysfunctional organizations, signaling that work is being done becomes a better strategy for career advancement than actually doing work (if this describes your company, you should quit now)."
"Madness is rare in individuals—but in groups, parties, nations, and ages it is the rule,"
"If your goal is to never make a mistake in your life, you shouldn't look for secrets. The prospect of being lonely but right—dedicating your life to something that no one else believes in—is already hard. The prospect of being lonely and wrong can be unbearable."
"By the time a student gets to college, he's spent a decade curating a bewilderingly diverse resume to prepare for a completely unknowable future. Come what may, he's ready--for nothing in particular."
― Peter Thiel - Zero to One: Notes on Startups, or How to Build the Future
* The summary points above have been sourced and summarized from the book, Amazon, and other online publishers. The editor of this summary review made every effort to maintain the accuracy and completeness of any information, including the quotes, chapters, insights, lessons, and key takeaways.
Chief Editor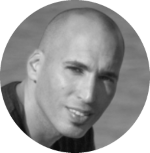 Tal Gur is an impact-driven entrepreneur, author, and investor. After trading his daily grind for a life of his own daring design, he spent a decade pursuing 100 major life goals around the globe. His journey and most recent book, The Art of Fully Living - 1 Man, 10 Years, 100 Life Goals Around the World, has led him to found Elevate Society and other impact-driven ventures.