Sometimes life hits you in the head with a brick. Don't lose faith.
What's the meaning of this quote?
Quote Meaning: This quote serves as a reminder that we will all inevitably face hardships and challenges in our lives. Life can be unpredictable, and sometimes, despite our best efforts, we may find ourselves facing obstacles that can feel insurmountable. During these times, it is essential to remain resilient and to maintain our faith in ourselves and our abilities. By not losing faith, we give ourselves the strength and determination needed to overcome the adversity we face. Additionally, these trying experiences often teach us valuable lessons and help us grow as individuals. The quote suggests that, rather than succumbing to despair, we should view these difficult moments as opportunities for growth, and always believe in our ability to persevere and ultimately triumph over adversity.
Who said the quote?
The quote "Sometimes life hits you in the head with a brick. Don't lose faith." was said by Steve Jobs (Bio / Quotes). Steve Jobs was a visionary entrepreneur and co-founder of Apple Inc.
Chief Editor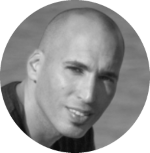 Tal Gur is an author, founder, and impact-driven entrepreneur at heart. After trading his daily grind for a life of his own daring design, he spent a decade pursuing 100 major life goals around the globe. His journey and most recent book, The Art of Fully Living, has led him to found Elevate Society.