Things don't have to change the world to be important.
What's the meaning of this quote?
Quote Meaning: This quote emphasizes the significance of smaller, personal achievements and moments that may not seem to make a global impact but are nonetheless crucial to our individual lives. Often, society glorifies large-scale accomplishments like technological advancements or revolutionary ideas. However, this statement gently reminds us that things of value aren't always monumental or world-altering.
Importance is subjective and can be as simple as a heartfelt conversation with a loved one, a small act of kindness towards a stranger, or a personal goal reached. These experiences might not change the world, but they can change a person's world. They can affect our lives profoundly, shape our perspectives, fuel our growth, and give our lives meaning and fulfillment.

ELEVATE
Free Resource: A step-by-step blueprint to help you set and realize big dreams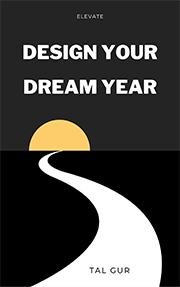 By asserting that things don't have to change the world to be important, the quote encourages us to appreciate and find joy in the 'small' things in life. It serves as a reminder not to overlook the simple moments of happiness or accomplishment in our pursuit of grand ambitions. It nudges us towards cherishing the everyday occurrences that bring us joy, contentment, or a sense of achievement.
Who said the quote?
The quote "Things don't have to change the world to be important." was said by Steve Jobs (Bio / Quotes). Steve Jobs was a visionary entrepreneur and co-founder of Apple Inc.
Chief Editor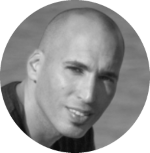 Tal Gur is an author, founder, and impact-driven entrepreneur at heart. After trading his daily grind for a life of his own daring design, he spent a decade pursuing 100 major life goals around the globe. His journey and most recent book, The Art of Fully Living, has led him to found Elevate Society.